The OPEC Fund is fully accredited to COP28 as an international governmental organization. Our pavilion boasts 90 square meters of exhibition space, situated in the Opportunity District of the Blue Zone. The exact location of our pavilion, Zone B6 Building 69, is on the left-hand side after coming through the Blue Zone entrance.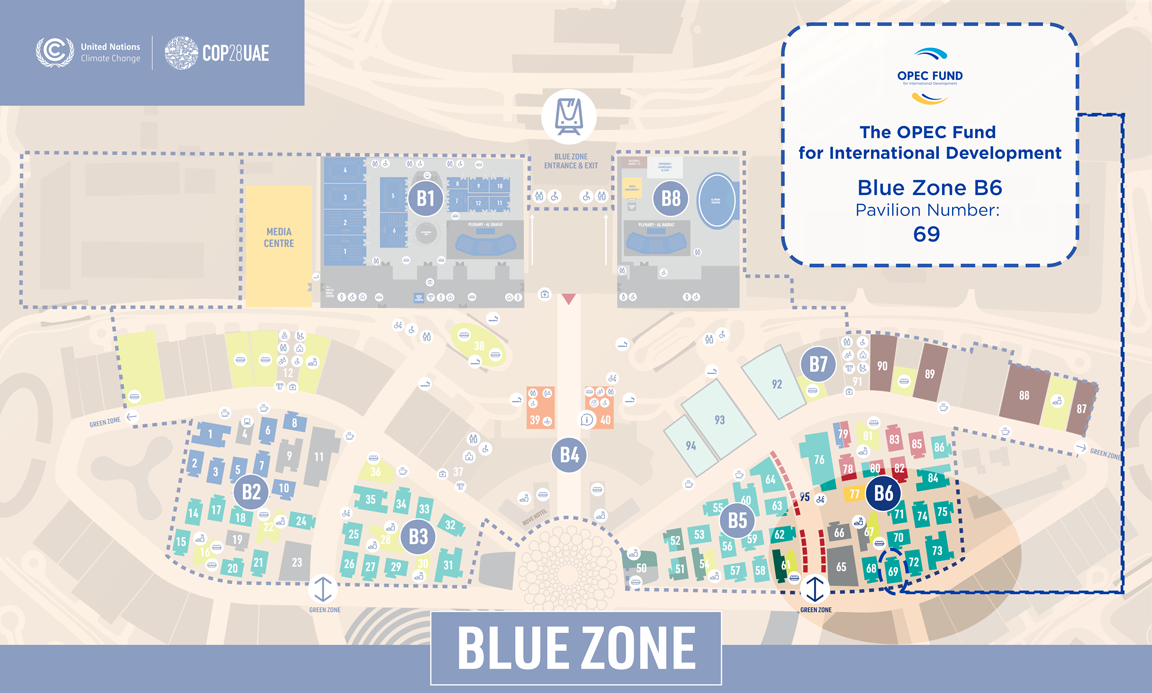 The COP28 Blue Zone is a UNFCCC-managed site, only open to accredited party and observer delegates. It hosts the formal negotiations across the two weeks of the conference, as well as the World Climate Action Summit, country pavilions, presidency events and hundreds of side events including panel discussions, roundtables and cultural events.
Delegates are encouraged to use Dubai Metro to reach "Expo City Metro Station" via the Metro Red Line, DXB Airport, and the main hotels and tourist attractions in Dubai. Free-of-charge bus shuttles will be provided between Expo 2020 Metro Station and Green Zone entrances. For more details concerning visas, flights, accommodation and local transport, please check the main COP28 website.