The Tribunal is composed of five judges appointed by the Governing Board. The judges are nationals of OPEC Fund's Member Countries and the Host Country, Austria. They are appointed for fixed terms. They are persons of high moral character who possess the qualifications required for appointment to high judicial office, or international lawyers or arbitrators of recognized competence in relevant fields. They are not current or former staff, consultants, Director-General, or members of any governing organ of the Fund. They are completely independent in the exercise of their duties.
President
Dr Olufemi Elias (Nigeria)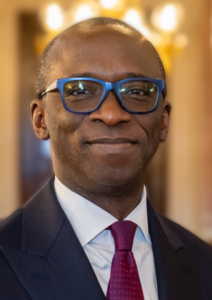 Dr Olufemi Elias is an international lawyer with 25 years' service in international organisations. He is currently Judge and Vice-Chairman of the Islamic Development Bank Administrative Tribunal. He also served as a Judge for Staff Appeals at the Special Tribunal for Lebanon, and as the Executive Secretary of the World Bank Administrative Tribunal. He has extensive experience in the design and implementation of policies and processes for the resolution of employment disputes. He recently served as a member of the Independent Panel of Experts tasked with the review of the Dispute Resolution System at the International Monetary Fund (IMF).
He has served as the Registrar of the United Nations International Residual Mechanism for Criminal Tribunals, with the rank of an Assistant Secretary-General of the United Nations. He was also the Legal Adviser (Director) of the Organisation for the Prohibition of Chemical Weapons. Dr Elias worked with the United Nations Compensation Commission as a legal adviser in its Governing Council Secretariat and later as Special Assistant to the Executive Secretary of the Commission. He was also a law lecturer at the University of Buckingham and King's College, University of London earlier in his career. He has been a visiting Professor in International Law at Queen Mary, University of London since 2006, and has taught in international law at several prestigious universities and institutions, including the Diplomatic Academy of Vienna, University of Amsterdam, and Tufts University (Fletcher School of Law and Diplomacy).
Dr Elias is a member of the Institut de Droit International. He is the recipient of the Honorary Member Award of the American Society of International Law in 2018 for distinguished service to international law. He is a member of the Nigerian Bar.
He has written or edited several books and articles on various aspects of international law, including the law of the international civil service, law and procedure of international tribunals, international administrative law, and the law of treaties.
Dr Elias holds the degrees of Bachelor of Arts in Jurisprudence from the University of Oxford, Master of Law from the University of Cambridge, and Doctor of Philosophy from University College, London.
Vice President
Judge Rabab Yasseen (Iraq)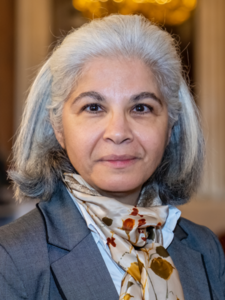 Judge Rabab Yasseen is an international legal expert with over 30 years of experience, including in international arbitration, international law, international contracts and transactions, corporate and administrative law. She is currently a (i) member of the World Bank Sanctions Board, (ii) Partner at MENTHA, Geneva Law Firm, and (iii) Deputy Judge of the Geneva Civil Courts.
Previously, Judge Yasseen held positions in two leading law firms in Geneva with global clientele, as General Legal Counsel of the University of Geneva and as a consultant for the World Trade Organization / International Trade Centre.
Over the course of her extensive career in the international field, Judge Yasseen has served as counsel and arbitrator (sole, co-arbitrator and chair capacities) in arbitration proceedings on international disputes under various rules, such as the UNCITRAL Rules, International Chamber of Commerce (ICC) Rules, Swiss Rules, etc. She is on various panels of arbitrators, including that of the ICC, World Intellectual Property Organization, Vienna International Arbitration Center, and the International Center for Dispute Resolution. She is the Vice-Chair of the Advisory Committee of the Cairo Regional Arbitration Center (CRCICA), and was a member of the Ad Hoc Division of the Court of Arbitration for Sports at the 2016 Rio Olympic Games.
Judge Yasseen is a regular delegate to the UNCITRAL Commission and Working Group II and Ill sessions, including on Transparency and on the current sessions on Investor-State Dispute Settlement Reform; she is a member of the ICC Commission on Arbitration and of various ICC task forces; a member of the arbitration committee of the International Law Association; and is on the OECD and UNCTAD Panels of Experts. Judge Yasseen is also a regular speaker at arbitration events, and has taught master of laws program at Edinburgh University and Pace University, New York.
Judge Yasseen obtained a Bachelor of Arts in History and Literature from the University of Geneva, a Bachelor of Arts in Law from the same university, and a Master of Laws from King's College London. She is licensed in Switzerland, as well as England and Wales, and is a CEDR Accredited Mediator.
Judges
Dr Mojtaba Kazazi (Iran)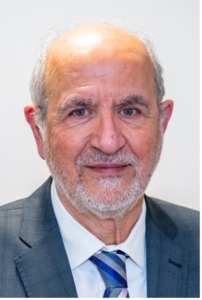 Dr Mojtaba Kazazi is an independent legal practitioner and arbitrator with over 40 years of experience in international dispute resolution, including international arbitration, settlement negotiations, and mass claims processing. He is currently Chair of the Advisory Panel for Kuwait Environmental Rehabilitation Programme (under the auspices of the United Nations) and titular member of the Institut de Droit International, Geneva.
Dr Kazazi has acted as arbitrator or counsel in a large number of international arbitration cases under various arbitration rules, including UNCITRAL, International Chamber of Commerce, Permanent Court of Arbitration, Swiss Arbitration Centre, and Court of Arbitration for Sports.
He worked for two decades with the United Nations Compensation Commission (UNCC – a subsidiary organ of the United Nations Security Council) in various capacities, including as Secretary of the Governing Council and Chief of Secretariat; he was later appointed by the UN Secretary-General as Executive Head of the UNCC. In that capacity, he oversaw the processing of claims and payment of compensation under the reparation programs.
Dr Kazazi has a long record of leading the implementation of mass claims for employment-related damages. In recent times, he served as Executive Commissioner for Tazreen Claims Administration and Rana Plaza Claims Administration, Dhaka, Bangladesh, and was responsible for setting up and overseeing the processing and payment of claims from large groups of injured workers and families of the deceased and missing.
Dr Kazazi worked as Senior Legal Advisor for about a decade at the Bureau for International Legal Services (BILS), The Hague, where he appeared as Counsel before the Iran-US Claims Tribunal in a large number of arbitration cases. He went on from BILS to serve as Senior Legal Advisor for the Iran-US Claims Tribunal.
Dr Kazazi studied law at the University of Tehran (LLB and Masters in Law) and obtained Docteur en droit from the Université Catholique de Louvain in Belgium. He also studied international law in London and at The Hague Academy of International Law, where he later taught public international law as a visiting Professor. He has been senior visiting fellow and scholar at prominent international law institutes, such as the Max Planck Institute for Comparative Public Law and International Law in Heidelberg and the Graduate Institute of International and Development Studies in Geneva. He has also authored several publications on international law, particularly on evidence and procedure before international tribunals, mass claims, and claims for damage to environment as a result of military operations.
Dr Kazazi spent the early years of his career as a Judge of the courts of Tehran.
Dr Norbert Seiler (Austria)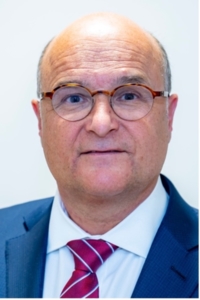 Dr Norbert Seiler is an independent legal expert with over 40 years of experience, including about 30 years at the European Bank for Reconstruction and Development (EBRD) in London, where he retired as Managing Director and Deputy General Counsel. In that role, he developed and implemented EBRD's justice system for employee grievances, and the establishment of the EBRD Administrative Tribunal. He served as Chairperson of EBRD's Procurement Complaints Committee, a body responsible for reviewing and deciding on complaints from contractors bidding for goods, works or services financed by EBRD for public sector borrowers under EBRD's Procurement Policy and Rules. He also served as Chairperson of the Enforcement Committee of EBRD's Sanctions Board, which was responsible for reviewing allegations of fraud and corruption in EBRD operations.
Dr Seiler was responsible for the legal aspects of EBRD's treasury operations, including its AAA-borrowing program in the international capital markets, and its local currency borrowing operations in selected EBRD countries of operation. He directed legal work on EBRD loans, equity investments, capital market investments and donor funding arrangements, as well as litigation and arbitration involving EBRD. His duties also included reviewing and determining claims from beneficiaries under EBRD's retirement plans.
Prior to joining EBRD, Dr Seiler worked with Girozentrale und Bank der österreichischen Sparkassen (now Erste Bank) as Vice President and General Counsel, Girozentrale New York and later as Vice President of its mergers and acquisitions subsidiary in Vienna. He also worked at the Vienna office of Heller Loeber Bahn (now Freshfields Bruckhaus Deringer LLP), a leading international law firm. Before then, he worked at the civil and criminal courts in Vienna.
Dr Seiler obtained a Doctor juris and Magister juris from the University of Vienna and Master of Comparative Jurisprudence from New York University (NYU) School of Law. He also studied credit analysis and accounting at the Citibank School of Banking, New York, as well as practice and procedure in international arbitration at the Chartered Institute of Arbitrators, London.
Dr Seiler has authored several publications on grievance and oversight mechanisms, sanctions, and corporate governance, particularly in the context of multilateral development banks.
Dr Wilson Vallejo Bazante (Ecuador)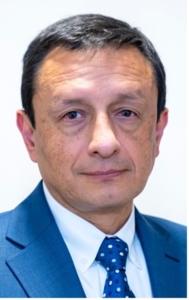 Dr Wilson Vallejo Bazante is an international legal expert with about 25 years of experience. His practice areas cover national and international commercial arbitration, international administrative law, civil law, contracts and finance. He is currently: Judge of the Administrative Tribunal, Organization of American States (OAS) since 2016, where he has served as President of the Tribunal for two terms; Civil Law Professor (Contracts) at Universidad de las Américas UDLA, Quito; Regulatory Regime Professor, Universidad Andina-Simón Bolívar Ecuador; and Arbitrator in Law, Chamber of Commerce of Quito.
Previously, Dr Vallejo worked with the Comptroller General of Ecuador in various capacities, including as Litigation Area Director, Legal Director, and later Deputy Comptroller General. He was also the Legal Director of the National Defence Council. He has taught at some of Ecuador's most prestigious universities, including as Civil Law Professor, SEK International University, and Pontifical Catholic University of Ecuador.
Dr Vallejo was designated on the United Nations (UN) panel of experts for the implementation mechanism of the UN Convention against Corruption and was selected for the US Department of State's International Visitor Leadership Program (IVLP), Administration of Justice (2013).
Dr. Vallejo obtained a Bachelor of Arts in Law from the Pontifical Catholic University of Ecuador, Master of Laws from Universidad Andina Simón Bolívar, Ecuador (where he also qualified as a Senior Specialist in Public Contracts) and Diploma in International Commercial Arbitration from the Washington College of Law, American University, Washington D.C. He has authored several books and articles, including on public resources and judicial decisions, civil rights, public contracts, etc.