"Today, we are the only producer of green charcoal briquettes in Mali"
"Today, we are the only producer of green charcoal briquettes in Mali"
Ousmane Samassekou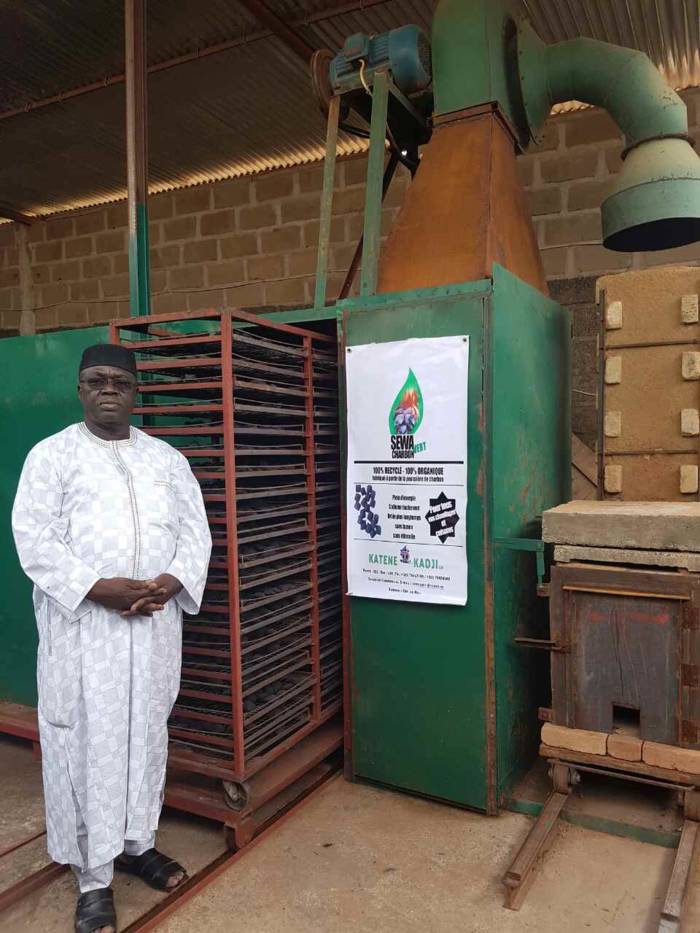 Photo courtesy of AFOvert
Ousmane Samassekou made several attempts before his company AFOvert found an economically viable way to produce its 'green' charcoal briquettes. Made of charcoal dust and used mainly for cooking, the briquettes offer an environmentally friendly substitute for coal and charcoal.
Ousmane developed the technology with support from GERES, an organization dedicated to promoting the use of clean energy, and recipient of an OFID grant. His family business, AFOvert, was established specifically to produce char briquettes for use by Mali's city dwellers. "The technical assistance provided by GERES helped me design a new organization based on adapted technology," Ousmane explains.
"Today, we are the only producer of green char briquettes in Mali and in competition with traditional charcoal coming from unofficial and uncontrolled production. The government is currently developing a regulatory framework to prevent this production and is taking several measures to limit deforestation. Yet, the application of these measures is uncertain, so we are trying to be as proactive as possible by proposing new products that limit pressure on natural resources.
"We are also building a sustainable procurement network, planning to buy the charcoal dust from charcoal sellers in Bamako, the capital, where the charcoal dust business is mainly managed by women."AFOvert has an installed capacity of 4 tons/day and employs five people, three of whom are women. To expand AFOvert activities, I am working on the launch of a marketing campaign with the support of GERES. If sales rise as expected, we should be able to increase our installed capacity to 8 tons/day and employ up to seven people by the end of the year. The campaign is ready and should begin soon, so many more households can discover this new product and all its benefits for their health and the environment."