ESG: A holistic approach
OPEC Fund Director-General Dr Abdulhamid Alkhalifa outlines the organization's journey and ascribes intrinsic value to ESG…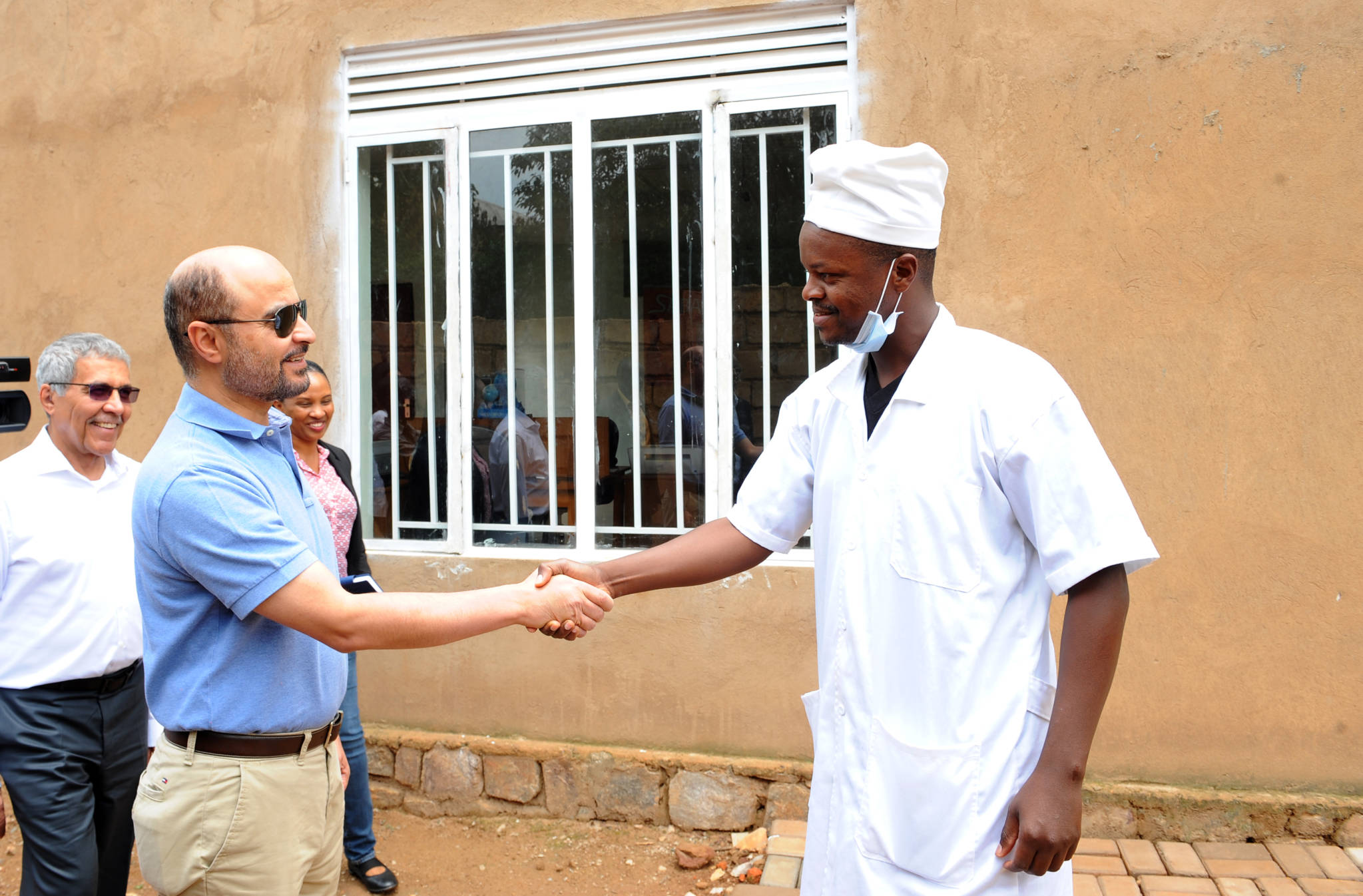 OPEC Fund Director-General Dr Abdulhamid Alkhalifa during his 2019 mission to Rwanda.
OPEC Fund Director-General Dr Abdulhamid Alkhalifa outlines the organization's journey and ascribes intrinsic value to ESG…
As published in the October 2020 issue of the OPEC Fund Quarterly.
As the pandemic continues and many commentators turn to talk of 'building back better', ESG is a more relevant topic than ever before. Any positives coming out of the current crisis are likely to be skewed toward ESG-related gains, as investors and the public alike anticipate a 're-boot' of the global economy to meet objectives other than absolute growth. Economies based more on notions of financial, environmental, physical and mental wellbeing will be the new goals, with a focus on health, relationships, access to public spaces and a sense of security.
As the only globally-mandated development institution to provide financing from member countries to non-member countries, the OPEC Fund has been looking at ESG through the lens of sustainable, equitable, long-term partnerships with those we lend to for several decades. We believe this has led to a well-rounded approach. In line with the philosophy of impact investing, the OPEC Fund believes that if the goal is to improve ESG outcomes, then financing development operations in emerging and frontier markets should be at the very top of the business agenda.
Our organization's mandate means that environmental, social and governance returns are as important as financial gains.
We direct our lending toward projects and operations that support sustainable and inclusive growth; assist with mitigating risks from climate change, environmental degradation and social issues; and foster transparency and long-termism in financial and economic activity. We also build human and institutional capacity in project areas by prioritizing local labor and establishing training and development facilities. Ultimately, our approach to investing is underpinned by ascribing an intrinsic value to ESG.
The OPEC Fund provides financing for developing countries that, by definition, have higher poverty levels and lower health and education provisions, and invariably weaker environmental and governance standards, when compared with developed countries. It is in this sense that our investments see the highest returns in terms of ESG improvements: more robust health and education outcomes, for example, and improved gender equality, along with increased openness and stronger institutions.
An idea of what we try to achieve via our holistic investment approach is best conveyed by way of an example. The OPEC Fund co-financed the Neelum Jhelum Hydropower Plant Project in Pakistan – a country highly vulnerable to climate-change and its catastrophes, such as the 2010 floods that affected over 20 million people. This power plant will generate 969 MW of renewable energy, meaning that education, health and water and sanitation facilities can be improved beyond recognition in a district populated by around 1.5 million people. This is development in support of essential human needs, which not only delivers a financial return, but a clear set of ESG returns, too.
The OPEC Fund celebrates its 45th anniversary next year and has been investing in developing countries since our inception in 1976. To date, we have approved more than US$25 billion across many countries and sectors. In the early years, ESG progress was a result of lessons learned from project follow-ups and reviews. Today, the OPEC Fund continues to strengthen its ESG framework and incorporates ESG considerations into its project pipelines. Furthermore, it hopes to contribute to the understanding and promotion of ESG industry-wide through providing different platforms for debate. This issue of the OPEC Fund Quarterly magazine is a part of this initiative.
Our strategic framework helps benchmark our progress on risk management, internal governance and human resources against industry best practice and our organizational culture demands that we continually improve.We have now reached a point where our focus on development impact marries with continued growth, and where our work on ESG sustainability and impact investing complement our financial sustainability.
More ESG articles featured in the Oct 2020 OPEC Fund Quarterly