ESG: In the eye of the beholder
ESG: In the eye of the beholder
An edited transcript of answers to interview questions from Dr Alexis Crow, PwC's lead of geopolitical investing
This is an edited transcript of answers to interview questions from Dr Alexis Crow, PricewaterhouseCoopers' (PwC) lead of geopolitical investing, on the growth of ESG, low-income countries, candid ESG conversations and more…
As published in the October 2020 issue of the OPEC Fund Quarterly.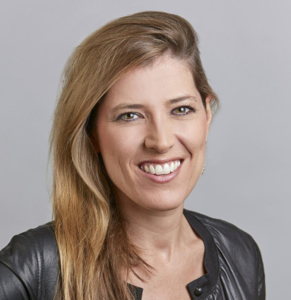 Three years ago, I spoke at a conference in California. I asked the audience of about 500 people if they knew what ESG stood for. Not one person raised a hand. Things have changed dramatically since then. There are still some people holding out,
wondering if ESG is just a fad or a phase. But if you look at returns on sustainable funds and ESG performance, many have outperformed significant index funds across the world in the last few years.
There are now large pools of capital with mandates that mean they must be invested according to ESG credentials. Pension funds are deeply activist in this respect. Norway's Government Pension Fund Global, for example, is one of the largest pension funds in the world and its portfolio is currently undergoing a 'carbon cleansing' exercise. Couple this to a retiring generation of baby boomers that is transferring wealth to Millennials and the growth in family office investing, and it's clear why ESG has become so important. Today's society has ever growing expectations for how companies – and countries – should behave. People want a purpose to their investments, as well as returns.
The classification of whether or not an investment ticks the ESG boxes can be in the eye of the beholder. Although many funds are starting to hire people in-house with very diverse skill sets to address some of the challenges with classification,
it's important to take a case-by-case approach when it comes to classifying a public investment. On the fixed income side, there is a massive demand for green bonds. In this respect, the World Bank Group's REGIO* bond is a very forward- thinking move. The Bank is not simply creating green bonds as a part of sustainable finance, it's lending to the real economy, to countries that demonstrate commitment to ESG values.
Looking beyond the liquid markets, GRESB** provides a good alternative method of gauging the compatibility of ESG with real assets on the ground, such as real estate and infrastructure. GRESB is an investor-led, mission-driven organization – and another forward-looking initiative to which many of the world's investors are committed. In the coming years, as we confront rising sea levels and a warming earth, the implications of the environmental component of ESG for real estate and infrastructure will become increasingly important.
For low- to middle-income countries, it's important to consider investing targets. Going beyond the liquid market space and thinking about investing between three and 10 year horizons, there are some blossoming sectors such as education, financial inclusion and infrastructure. By definition, these investments are empowering economic growth. However, COVID-19 has disrupted the way that infrastructure in emerging markets is considered. Prior to the pandemic, many would allocate capital to Vietnam, Bangladesh, India or Sri Lanka, for example, to empower economic growth. Today, many of us will be thinking of investing more for resilience purposes with the next climate disaster or pandemic in mind. The character of some investment targets has shifted.
While some developing countries – such has Vietnam – have extraordinary governance track-records, most do not. But there are obviously continued environmental and climate-related challenges in many emerging market economies. Government officials in Asia and Latin America still tell me that a choice exists between feeding people and lifting them out of poverty, or preserving the environment. They don't get to choose both.
The government of India, for example, has been quite clear that it plans to do everything possible to provide energy for the country's manufacturing boom. Energy will be derived from different sources – fossil fuels as well as green energy. I think it's important to have an honest conversation about these things. It's something that needs to be worked on. Governments, companies, investors and individuals need to develop more iterative relationships to work through these challenges and move closer to a more holistic ESG approach – one that continues to evolve. OPEC member countries, which have developed such an extraordinary prowess and technical capacity for extracting, producing and distributing low-cost sources of energy, could help in this respect by transferring knowledge. We've seen good examples of renewable energy projects across these countries.
Until recently, investing in low-income countries has been associated mainly with impact investing and providing aid. Increasingly, as global private investors allocate capital to real assets in developing countries – specifically real estate, infrastructure and private equity – more conversations need to take place about the ESG performance of those assets. This will improve long-term gains in addition to the shorter-term impact of such investments – benefiting both low-income countries and investors who pursue purpose as well as returns.
*IFC, a member of the World Bank Group, and HSBC Global Asset Management, in July 2020 announced the creation of the Real Economy GreenInvestment Opportunity (REGIO) Fund – the first global green bond fund targeting "real economy" issuers in emerging markets, increasing access to climate finance and promoting the further development of green bond markets.
**GRESB assesses and benchmarks the Environmental, Social and Governance (ESG) performance of real assets, providing standardized and validated data to the capital markets. See gresb.com
More ESG articles featured in the Oct 2020 OPEC Fund Quarterly