"We have our electricity back"
"We have our electricity back"
Kevin from Kenya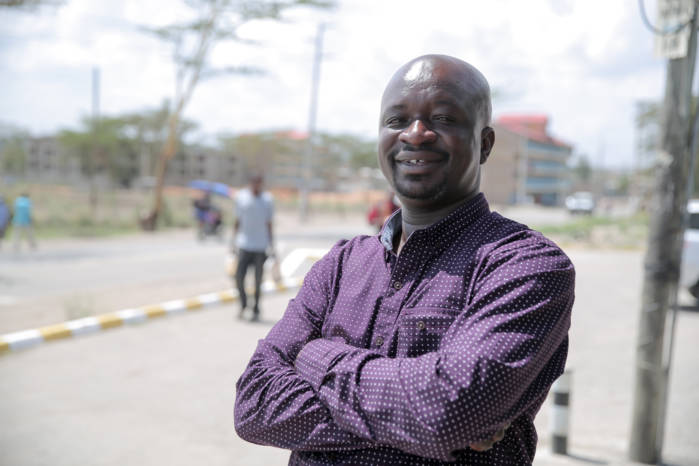 Kevin from Kenya
A newly operational heavy fuel oil power plant, co-financed by OFID's private sector facility, is delivering on Kenya's urgent demand for reliable energy, promising to catalyze local industry and already making a world of difference to nearby communities.
Home to some 140,000 people, Athi River in Kenya boasts over a half dozen cement and steel works, as well as textile and food processing factories—altogether about 60 commercial enterprises that provide most of the jobs in the area.
Kevin Otieno Jauga, a married father of two, has been living in this area for the past 37 years. "We used to not have electricity at night. More and more industries came up here and because of competition between households and industries, electricity became a problem.
"There's been a big change because of the new Gulf Power plant. Now, on weekends when we're supposed to have rationing, Gulf Power is supplying the industries so we have our electricity back.
"We need to get other sources of power, other programs like this, all over the country, so we can improve people's lives. Everything nowadays relies on power. You can't do anything without it."
Related Stories
Juan Pablo Duarte is one of nine districts that now have 24-hour access to electricity.