"There is still hope in the world"
"There is still hope in the world"
Doaa from Palestine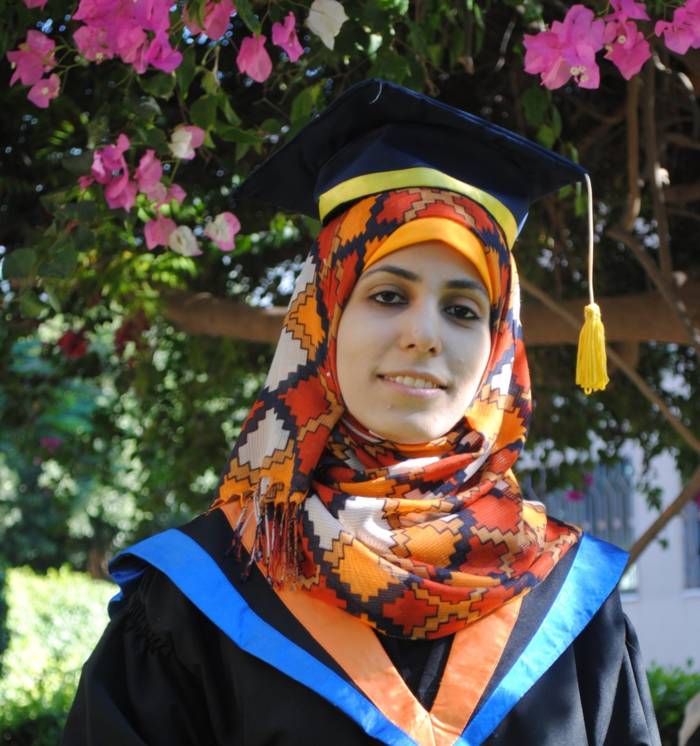 Doaa from Palestine
Thirty year-old Doaa Althalathin from Palestine, an OFID 2015 Scholar, studied for a Master's in Poverty and Development at the University of Sussex in the UK.
"The international experience changed my thinking about poverty reduction. During my studies in the UK, I met people from different countries who had shared a similar experience or the same poverty issues as me. When they told me about how other organizations, similar to OFID, have been trying to help reduce poverty, I felt that, 'Okay, there is still hope in this world.' Actually, I feel that my perception of life has changed.
"On a personal level, the experience I had in the UK was amazing. Maybe my situation is unique among the other scholars, because I'm from the Gaza Strip where movement is restricted. So it was amazing to feel the freedom of movement. I traveled a lot and tried to discover the world as much as I could.
"I met with people from countries all over the world who knew about the conflict in Palestine but had no idea what was really going on there. It made me feel proud to give them a deeper insight about what is happening in Palestine.
"The general image about Palestine is, 'Okay, there is conflict. There is blood. There is no electricity, nothing.' But people don't know that there is life there. There are people there who love their life.
"Sometimes I talk to them about the sea. 'Oh, you have a sea?' Or they ask me how I communicate with my parents. I tell them we have Internet. I can talk to them via Skype. 'Oh really, you have an Internet connection?' Yes, I tell them, we do. We are not living in the desert!
"I was able to actually change their mind and their image about Palestine, especially about the Gaza Strip, because the situation there is not only about war. There is life, there are people who want to travel and gain more knowledge and skills."
Related Stories
2018 OFID Scholar Alazar Woldeyohannes from Ethiopia
OFID 2018 Scholar Amayaa Wijesinghe from Sri Lanka