"There is hope in our cause"
"There is hope in our cause"
An interview with Jason Salgado, CEO, Climate Shares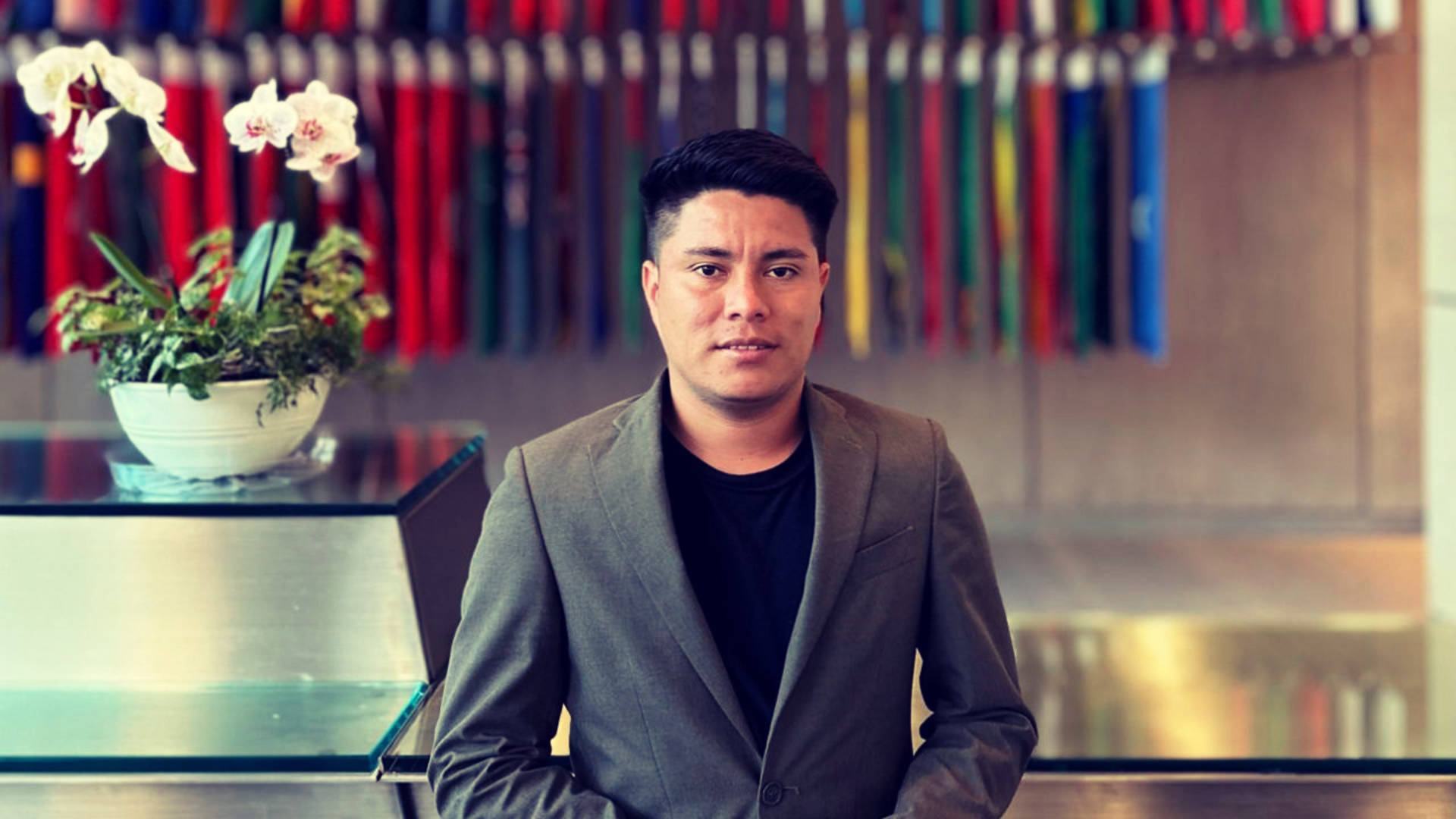 Jason Salgado, 26, is a dedicated climate advocate and entrepreneur from Belize. He is the founder and CEO of Climate Shares, a platform that utilizes cutting-edge technology to provide investors with high impact investment opportunities in carbon reduction projects.*
OPEC Fund Quarterly: Tell us about your motivation for getting involved in climate advocacy?
Jason Salgado: Living in Belize, a Small Island Developing State, I experienced the effects of climate change firsthand, which was what truly catalyzed my activism for the urgent need for action. Following studies in Climate Change and International Development in the UK, I established Climate Shares, an innovative social enterprise aimed at connecting impact investors with climate entrepreneurs, driving transformative progress in Latin America and the Caribbean.
OFQ: What are your personal goals in your activism for climate action?
JS: My personal aspirations for climate action focus on bringing about real, beneficial change across vulnerable communities in developing countries. First and foremost, I want to expand Climate Shares and make sure it serves as a catalyst for investment and entrepreneurship in the field of climate change, particularly in places like Latin America, Africa and Asia. Second, I want to keep working for strong climate policies at local, national and international levels while also promoting the use of sustainable technologies. I truly believe that by allowing and inspiring more young leaders to join the climate movement, a global network of change-makers can be created to make tangible systematic change. My ultimate goal is to significantly advance worldwide efforts to fight climate change and provide a more sustainable future for coming generations.
OFQ: Is there anything that has surprised you in your work as a climate activist?
JS: One of the most surprising and uplifting aspects of my work has been the immense power of collective action and the resilience of young people. As a One Young World ambassador, I have witnessed how young leaders from diverse backgrounds come together with innovative solutions and determination to drive change. The global youth climate movement has demonstrated that theirs is a cause that cuts across generations and demographics. It serves as a reminder that even the most difficult obstacles can be overcome when we work together towards a common goal. Our collective attitude keeps me motivated and optimistic that it is possible to achieve a sustainable future for all. I firmly believe in the immense power of young voices in driving climate action.
OFQ: How has One Young World supported your work?
JS: One Young World has been an invaluable support system for my work as a climate advocate. Through this global platform, I've had the opportunity to interact with decision makers, exposing my ideas and initiatives to influential individuals who can drive change on a significant scale. Together, we are amplifying our generation's impact and collectively shaping a sustainable future for all. The extensive network provided by One Young World has allowed me to connect with like-minded young leaders, fostering collaborations and knowledge sharing. Furthermore, it has amplified my voice, providing me with opportunities to speak at crucial events such as COP27, where I can advocate for transformative climate policies on a global stage. Additionally, the media exposure facilitated by One Young World has helped raise awareness about my work and the urgent need for climate action.
OFQ: What is your message to young people globally?
JS: My message to young people worldwide is to never give up. I truly believe that there is hope in our cause and only if we remain united can we shape our planet's future. Embrace your passion for the environment, and don't underestimate your voice. Get involved, whether it's through grassroots initiatives or joining established organizations. Educate yourself on climate science and solutions, and be relentless in your pursuit of knowledge. Collaborate and amplify your impact by working with like-minded individuals and communities. Remember, change takes time, but persistence is key. Stay inspired, stay resilient and never doubt the significance of your contribution. Together, we can combat climate change and create a more sustainable world for all.
OFQ: How is climate change affecting young people's mental health and view of the future?
JS: Climate change is undeniably affecting the mental health of youth globally. Exacerbated by extreme weather events and environmental degradation it has generated eco-anxiety and a sense of uncertainty about the future. Many young people are acutely aware of the challenges they will inherit, leading to a complex mix of fear and determination. However, this adversity has also galvanized a sense of urgency and activism among youth. They're demanding action and driving innovative solutions, reshaping their views of the future. While climate change poses mental health challenges, it's also fostering resilience and a commitment to forging a more sustainable world.
OFQ: What would you say are the biggest challenges for young people getting involved in climate action?
JS: Youth in climate action face several formidable challenges. One major hurdle is the lack of political will and commitment to enact meaningful youth-inclusive climate policies. Often, decision makers prioritize short-term interests over long-term sustainability. Additionally, the movement can be hindered by a lack of inclusivity, with some voices marginalized. A global consciousness for the environment is still lacking in our education systems, making it challenging to win widespread support for climate initiatives. Overcoming these challenges requires persistent advocacy, education and collaborative efforts to ensure that youth-led climate action becomes a unifying force for change.
OFQ: Do you think there is a lack of understanding among global policymakers on how to meaningfully engage youth?
JS: Yes, there is often a noticeable gap in political will and understanding among global policy-makers regarding how to effectively engage youth in the development, implementation and reporting of climate action plans. While some governments make efforts to be inclusive, these initiatives don't always reach the most vulnerable youth. Policymakers may underestimate the unique perspectives and contributions of young people, hindering the full integration of their voices in climate policies. Bridging this gap requires a more comprehensive and inclusive approach, ensuring that the diverse needs and concerns of all youth, particularly those most vulnerable to climate impacts, are addressed and prioritized in climate action strategies.
Climate Shares
Climate Shares is an investment platform that allows individuals and organizations to invest in sustainable and impactful carbon reduction projects. The platform provides investors with a diverse range of carbon reduction projects to choose from, allowing them to select projects to invest in based on their individual values and goals. Once invested, investors will own a percentage of the project's future carbon credits. A carbon credit represents one ton of carbon dioxide (or equivalent) that has been reduced or removed from the atmosphere through a carbon reduction project. One carbon credit can be sold on carbon markets and used by companies or individuals to offset their carbon footprint.
* Mention of a private company does not mean any commercial endorsement by the OPEC Fund