OFID helps finance Jordan's largest solar power project
OFID helps finance Jordan's largest solar power project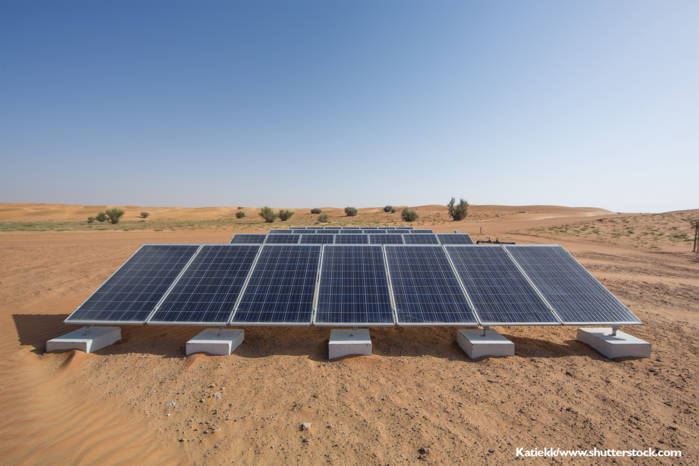 January 18, 2018. Abu Dhabi Future Energy Company Masdar announced that the OFID-supported financing of the largest solar power plant to be developed in Jordan has been completed.
The financing of the 200 megawatt-capacity Baynouna Solar Energy Project, to be built 10 kilometres outside of the capital Amman, was formalized at a signing ceremony between Baynouna Solar Energy Company – a joint-venture between Masdar and Taaleri – and the International Finance Corporation (IFC) representing senior lenders.
Project financing was managed by IFC. It invested part of its own capital while mobilizing funds from OFID, as well as from Japan International Cooperation Agency, the Dutch development bank FMO, Europe Arab Bank and the German development bank DEG.
Masdar made the announcement at the recent Abu Dhabi Sustainability Week. To be completed in the second quarter of 2020, the Baynouna Solar Energy Project will supply approximately 110,000 homes with modern clean energy.
OFID Director-General Suleiman J Al-Herbish attended Abu Dhabi Sustainability Week on January 15-16 and was present at the opening ceremony, held at the Abu Dhabi National Exhibition Centre. In addition, he attended a high-level reception at the Louvre Abu Dhabi during which he met with several ministers.