Finance helps family-run pharma flourish
Finance helps family-run pharma flourish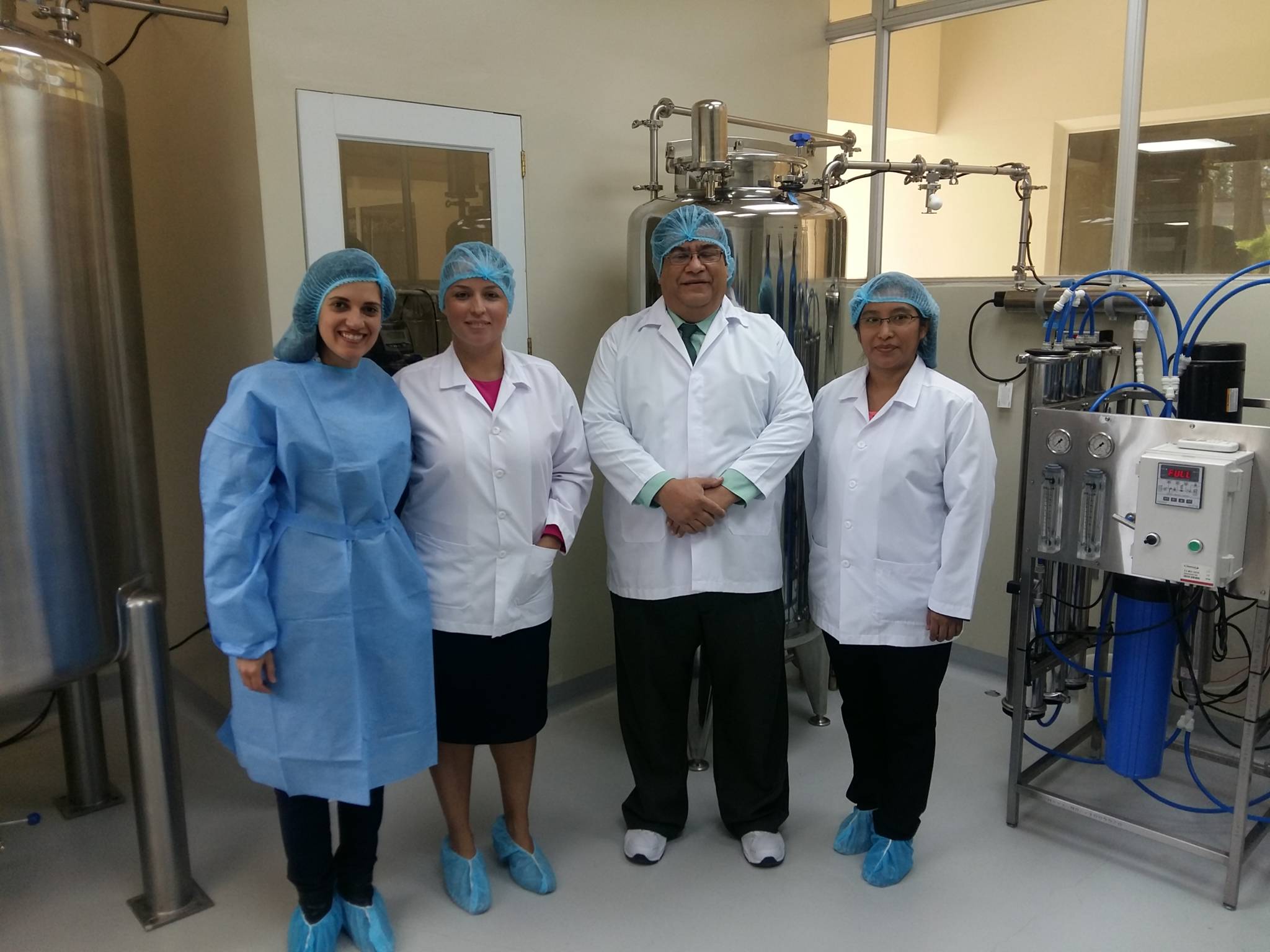 Photo: OFID/Luiscela Moreno Jimenez
Despite their importance, many SMEs struggle to access finance to grow or start a business.
"Nothing can be achieved without financing, especially in a country like ours, with a low average income and a small scale economy. Financial support for business is essential for a start-up as well as for ongoing operations and growth.
We especially appreciate banks with a local vision and knowledge about our country, as we recognize it's challenging to understand the specifics of doing business here. Each country in our region has its particularities, and not even Central American countries are fully comparable, never mind those in Latin America as a whole. With its local and specific knowledge about SMEs, Banco Hipotecario excels, and is without a doubt the Bank of Salvadorian SMEs.
According to the Central Reserve Bank of El Salvador, around 60 percent of El Salvador's GDP is generated by SMEs. SMEs are also the main source of employment, so their importance becomes even more apparent. Our company, in addition to providing high quality, safe and effective medication at affordable prices, is also a growing source of specialized employment, and, on average, we pay salaries that are two to three times higher than the national average.
In August 2018, Laboratorios Ferson will have been operating for 70 years in the Salvadorian and Central American markets. During these seven decades we have been able to grow and provide for three generations of people in a continuous and sustainable manner. In recent years, we have exceeded by five times the annual percentage GDP growth of El Salvador.
I have had the honor of leading this company for five years now, following the unexpected death of my father. Previously, I was CFO for six years. I ensure it remains true to its origins: developing, manufacturing and marketing high quality medication to care for our customers.
It has been a challenge to weather the volatile economy in the past five years, but I think we have achieved outstanding results. When times are good, obtaining financing is relatively easy, but when our business was going through a low period, we encountered difficulties. It is during these times that one learns to recognize and appreciate the banks that are able to understand our business and that have a sufficient long-term vision to understand our challenges.
One of these low periods coincided with the death of my father in 2012. It was precisely during that period that Banco Hipotecario had faith in Laboratorios Ferson and in my ability to lead the company and prove how resilient it could be – even though I had limited experience as a CEO and I am a woman in an industry dominated by men. It makes us extremely proud to have been able to prove to them that it was the right decision.
Thanks to the loan, we have become pioneers in Central America when it comes to obtaining certificates for good manufacturing practices based on World Health Organization standards. This recognizes and celebrates our focus on high quality, safety, effectiveness and affordable prices.
We also aim to support professional development and basic health and food needs – and even some of the entertainment needs – of our employees and their families. In addition, our social responsibility program provides free medical services and medication to the community on a daily basis throughout the year. We are also very active donating medication to hospitals, health centers, churches and NGOs.
According to our Strategic Plan, during the next three years we expect to be engaged much more aggressively in the export sector, adding countries to our current export destinations. Staying true to our values, we hope to continue offering quality, safe, effective and affordable medicine to an ever-increasing number of Latin American consumers."