The OPEC Fund reschedules 171st Meeting of the Governing Board
The OPEC Fund reschedules 171st Meeting of the Governing Board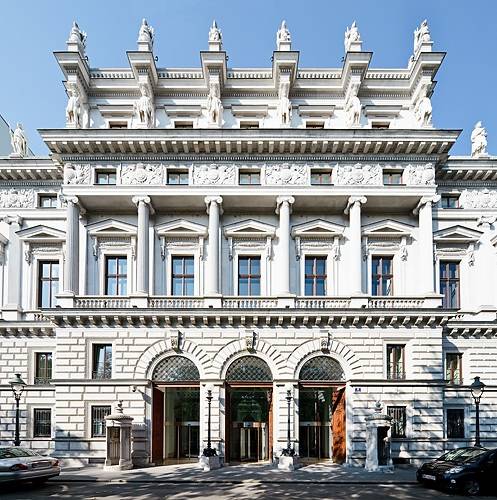 Vienna, Austria, March 11, 2020. The OPEC Fund for International Development (the OPEC Fund) has rescheduled the forthcoming 171st Meeting of its Governing Board, originally scheduled for March 17, 2020. A new date in mid-April 2020 is being sought and contingency plans to hold a virtual meeting are also in place.
Management of the OPEC Fund has continued to monitor the impact of COVID-19 on its core business of providing financial assistance to developing countries across the world. Management is also in direct contact with the Austrian authorities and will support and follow any guidance issued, as well as noting the precautions taken by peer organizations.
The OPEC Fund is well prepared for remote working to minimize social contact if necessary and staff will be working from home tomorrow, March 12. Management will work with the Austrian authorities to help mitigate the impact on public health. All non-essential travel has been cancelled, as have all group visits to the OPEC Fund's headquarters in Vienna.

About the OPEC Fund
The OPEC Fund is the development finance institution established by the Member States of OPEC in 1976 as a channel of aid to developing countries. The OPEC Fund works in cooperation with developing country partners and the international donor community to stimulate economic growth and alleviate poverty in all disadvantaged regions of the world. It does this by providing financing to build essential infrastructure, strengthen social services and promote productivity, competitiveness and trade. The OPEC Fund's work is people-centered, focusing on projects that meet basic needs - such as food, energy, clean water and sanitation, healthcare and education. The OPEC Fund aims to encourage self-reliance and inspire hope for the future. Please see www.opecfund.org