OFID supports health and living standards in Malawi
OFID supports health and living standards in Malawi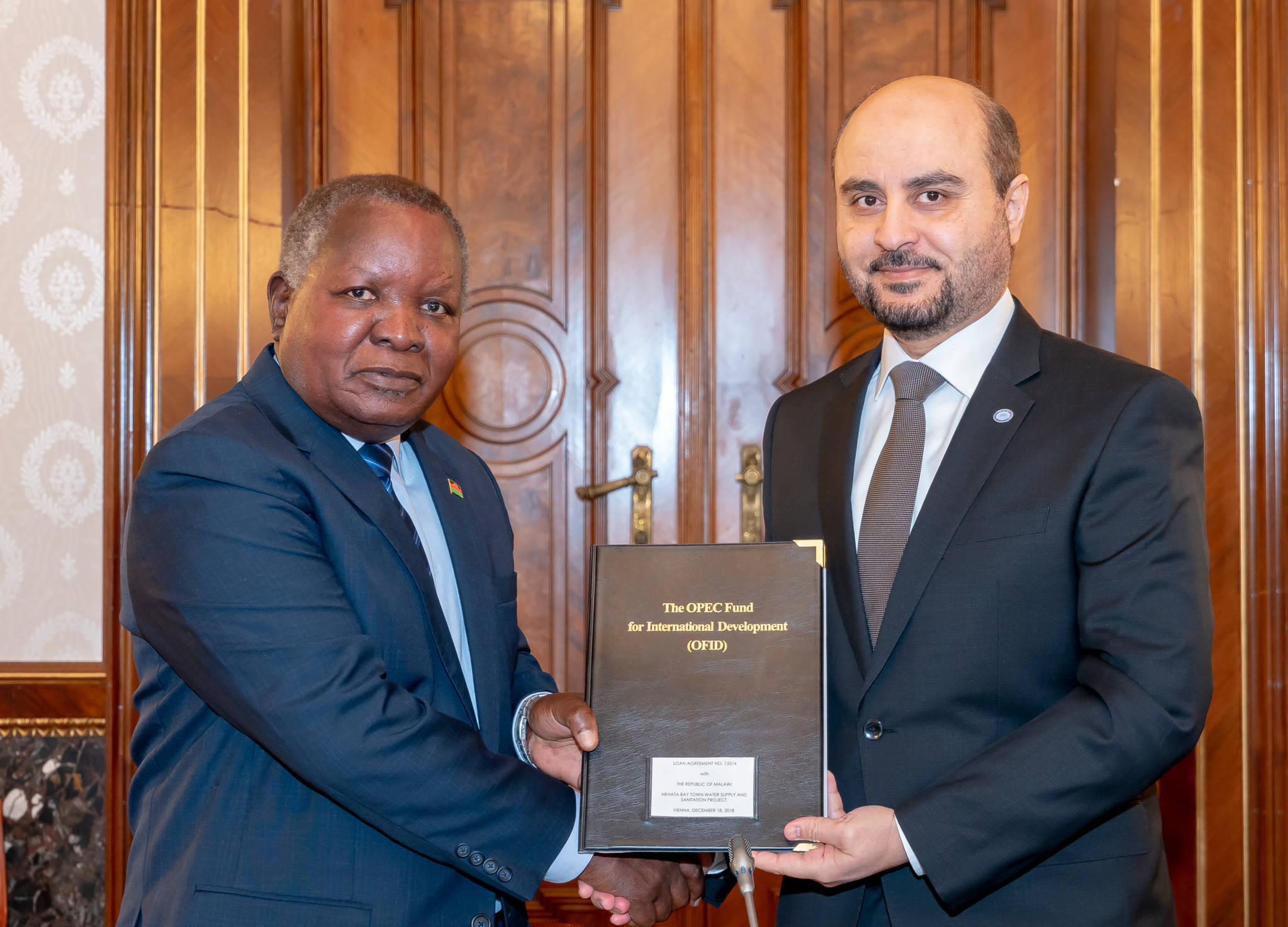 OFID Director-General Dr. Abdulhamid Alkhalifa (right) and H.E. Michael B. K. Nkhoma, Ambassador of Malawi to Germany.
Vienna, Austria, December 18, 2018. OFID – the OPEC Fund for International Development – has signed a US$12 million public sector loan agreement with Malawi for a project aimed at improving health and living standards for circa 125,000 people.
The loan will finance infrastructure related to potable water and safe sanitation as part of the Nkhata Bay Water Supply Project and was signed by OFID Director-General Dr Abdulhamid Alkhalifa and the Ambassador of Malawi to Germany Michael B Kamphambe Nkhoma. The government of Malawi and the African Development Bank are also financing the project.
On completion, the project will ensure the regular delivery of clean drinking water, with an anticipated capacity increase from 1,450 m3 of potable water/day to nearly 20,000 m3/day. A planned sewerage system and hygiene promotion campaigns will bring health and environmental benefits to support social and economic development.
In August, Malawi and OFID signed a US$15 million loan agreement for another project targeting the water and sanitation sector – the Karonga Town Water Supply Project – that will expand the capacity of potable water supplies in Malawi's northern region, benefiting an estimated 185,000 residents.
OFID's relationship with Malawi began in 1977. Including the newly signed agreement, OFID has committed more than US$172 million in public sector loans to Malawi. The country has also been a beneficiary of OFID grants.