Young women take the lead on climate action
Young women take the lead on climate action
As climate change is increasing the levels of uncertainty about the future, young women are finding purpose in this moment of crisis and inspiring others to act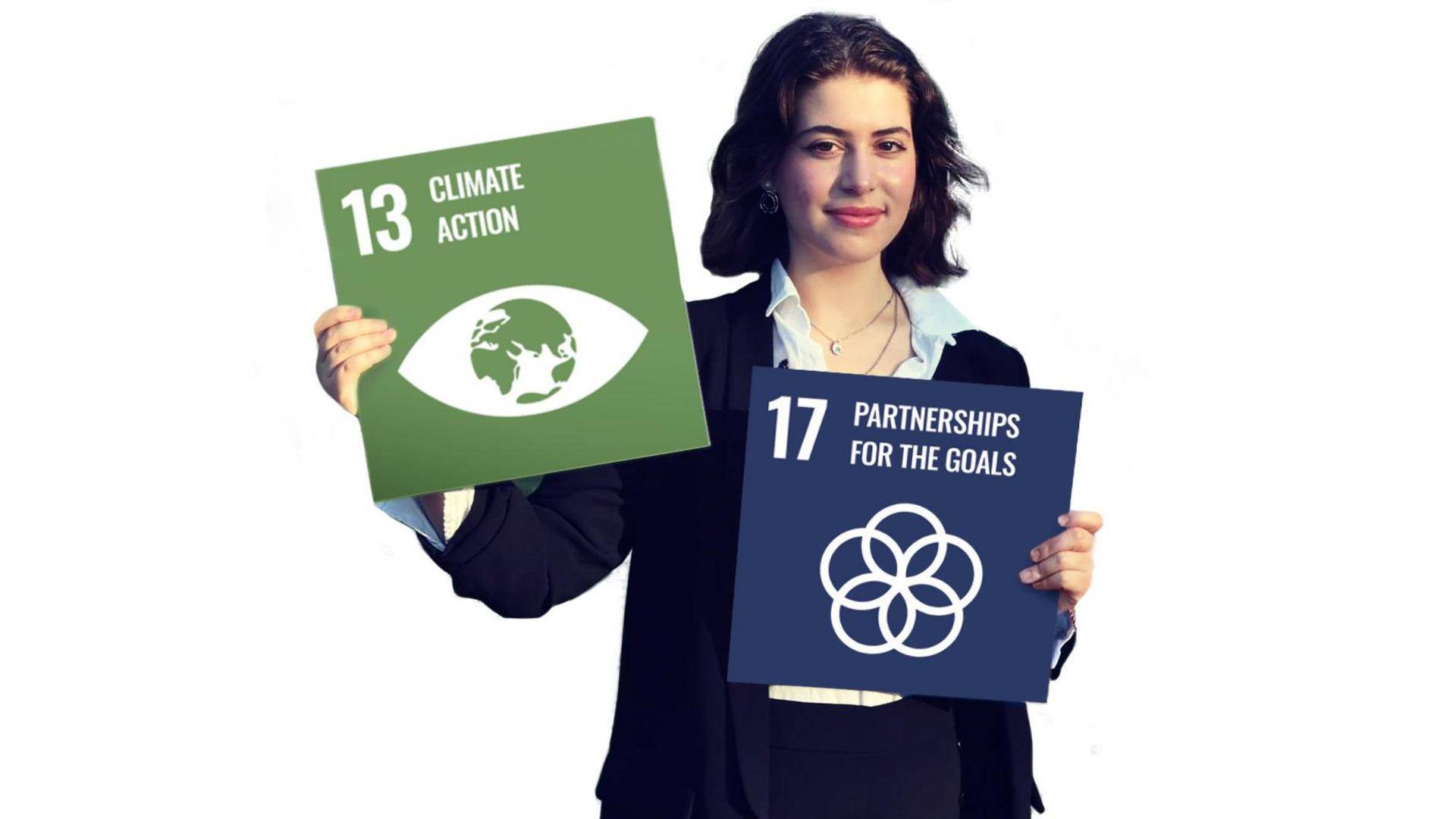 Photo: UNYD Albania 2021
There are 1.8 billion young people between the ages of 10 to 24 – that is the largest generation of youth in history. Climate change is one of the defining issues of this generation – and for many of them it is a call to action. Women and girls are disproportionately affected by climate change, mainly because they represent the majority of the world's poor and are more dependent on threatened natural resources. Across the globe, young women are leading the charge on climate change adaptation, mitigation and response. By harnessing the transformative power of female leadership to face the unprecedented challenges of our times, they are mobilizing local, national, regional and global climate movements. They are leading sustainability initiatives, and their participation results in a coordinated approach to tackling climate action.
One of these young women is Vanessa Nakate: the first Fridays For Future climate activist in Uganda and founder of the Africa-based Rise Up Climate Movement, which aims to amplify the voices of activists from Africa. Born in Uganda, she has directly experienced the effects of climate change and from a young age became increasingly concerned about particularly vulnerable communities, as her country is highly exposed to the impact of climate change while adaptive capacity is low. When asked about the importance of female African voices being heard, she emphasizes the importance of listening to local differences: "It's important to listen to every experience of every activist and every woman speaking up. I may be in Uganda and have a clear understanding of what's happening on the ground, but I might not have full knowledge of what is happening in Kenya, for example. We might all have the same vision but there are differences in our experiences and stories, and it is that difference that matters."
The Latin America and Caribbean region is another area where the effects of climate change are increasingly evident with rising temperatures, changes in precipitation and an increase in the frequency and intensity of droughts and floods. Young people in the region are demanding urgent and ambitious change from their governments. Xiye Bastida, a climate activist born and raised in San Pedro Tultepec, a town outside Mexico City, where heavy rainfall and flooding have become the norm, is an example of a young woman leading the way to change. As one of the most visible young activists in Mexico, she works to make sure that indigenous people are part of the climate discourse. As a co-founder of the Re-Earth Initiative, a youth-led climate justice organization, she works on making the climate movement accessible to all by providing a wide range of avenues to participate, such as hosting informational webinars and writing tool-kits. "We've empowered a lot of youth, and people in general." she says.
A young woman also leading by example is Ania Sauku. "Imagine this, it's 2050 and the world is flourishing. It has been 30 years since the harmful systems that took place not so long ago have been dismantled: there is no poverty; the economy can sustain itself without heavily damaging the earth and climate change is reduced to nothing but a cautionary tale, one that is told in a scolding tone to naughty children who litter," she writes in her essay for the UN75 Youth Essay Competition, a competition inviting young people to reflect on the UN's 75th Anniversary motto "The Future We Want. The UN We Need." As one of the incumbent Albanian Youth Delegates to the United Nations, the 19-year old advocates for climate issues and shares the perspective of youth in her country. Using her voice for climate action, gender equality and youth empowerment, Ania marches for climate justice, organizes movie nights on the environment, and other educational initiatives to raise awareness about climate change.
"We all can contribute towards climate action. Our voice matters", says Archana Soreng, who belongs to the Kharia tribe in Odisha, India, and is one of the seven members of the UN Secretary-General's Youth Advisory Group on Climate Change. The young climate and gender activist focuses on documenting, preserving and promoting traditional knowledge of indigenous communities. She stresses that indigenous and young people should be leading climate actions, and not take a passive stance as their contribution is the key to effective climate action.
Across the globe, young women are making enormous contributions to climate action. They are powerful leaders and change-makers who must be included in the design and implementation of climate action. For the world to achieve the 2030 climate target, it is vital for youth to have a say in a question that will decide their future. As UN Secretary-General António Guterres said when launching his Youth Advisory Group on Climate Change: "We have seen young people on the front lines of climate action, showing us what bold leadership looks like." These four young women demonstrate what bold leadership looks like: finding purpose in a moment of crisis by using their voice, and inspiring others to act.