"You Can't Be In This Line Of Work If You're Not Optimistic"
"You Can't Be In This Line Of Work If You're Not Optimistic"
Satu Santala, Associate Vice President of External Relations and Governance at the International Fund for Agricultural Development (IFAD), explains how to progress towards a world free of hunger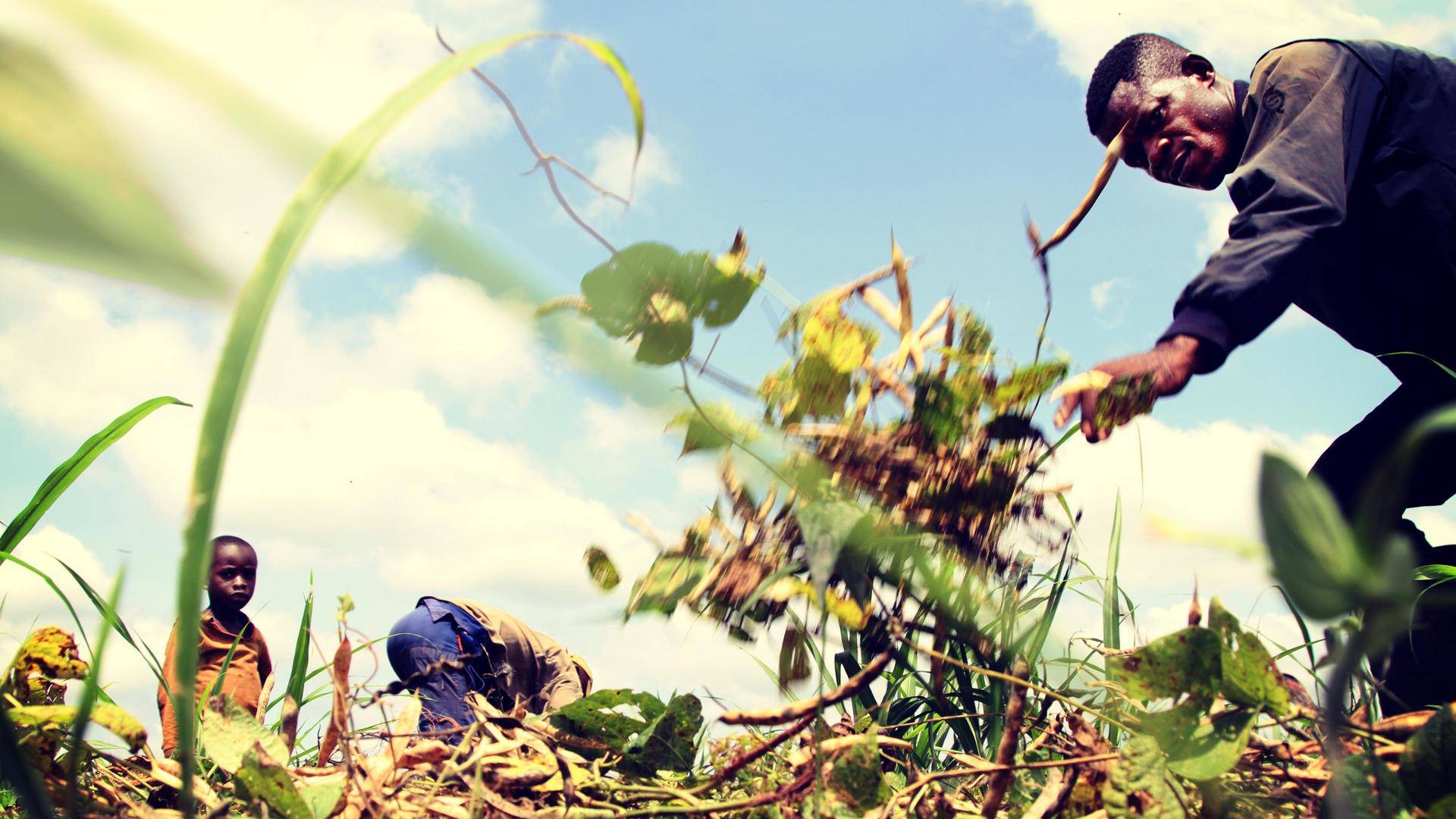 Photo: Baudoin Mouanda/IFAD
Against the backdrop of a global pandemic, a deepening climate crisis and increasing conflict and fragility around the globe, Satu Santala, Associate Vice President of External Relations and Governance at the International Fund for Agricultural Development (IFAD), tells the OPEC Fund Quarterly how to progress towards a world free of hunger
OPEC Fund Quarterly: What is the current outlook for global food security?
Satu Santala: The global food security situation is really worrying and steadily deteriorating. It has been a concern for the last few years. The latest global data shows that in 2020 up to 811 million people went hungry compared to 650 million in 2019. This means that one in 10 people in the world is hungry. Africa has the sharpest rise in hunger.
Here over 20 percent of the population – one in five people! – don't have enough to eat. In addition, more than 2.3 billion people – nearly one third of the global population – don't have allyear safe access to adequate food.
OFQ: What are the reasons for this grim outlook?
SS: The reasons for these negative developments are increases in armed conflicts, climate change and the COVID-19 pandemic. Extreme weather events such as droughts and heat waves hit key growing areas in Latin America and the Horn of Africa, causing a surge in food prices in some of the world's most vulnerable regions.
The Horn of Africa is threatened by famine due to three consecutive failed rainy seasons, alarmingly reducing the food supply. Forecasts suggest that the below average rainfall will worsen in the coming months. This is a very, very critical situation.
Conflict and hunger are closely intertwined. When one escalates, the other usually follows. We are monitoring the war in Ukraine with a heavy heart and deplore the loss of life and human suffering. IFAD joins the call of the UN Secretary-General to end military operations in Ukraine, restore peace and protect human rights. We are very concerned that an extended conflict in Ukraine could limit the world's supply of staple crops like wheat, corn and sunflower oil, resulting in the skyrocketing of food prices and hunger.
Ukraine and Russia are large exporters of grain and fertilizers. The Middle East and Africa are already hit by price hikes. Many rural small-scale farmers in Africa are under pressure from two sides: higher prices for production inputs such as seeds or fertilizers, but also for the prices of food they have to buy. So the current war in Ukraine is really coming up at a time when globally we can ill afford new shocks to the food systems, because many communities are already suffering greatly.
OFQ: With such big challenges, what are IFAD's priorities?
SS: Our focus is on building resilience and building opportunities for smallscale farmers to survive under challenging circumstances. Our allocation system is relatively set. We replenish every three years and allocate our resources considering various factors including vulnerability and needs of recipients. The majority of our work is in Africa. We are stepping up our efforts at sustainability, supporting value chains and connecting farmers to markets.
With regard to the looming food crisis as a result of the war in Ukraine, IFAD is working closely with governments, rural communities and other partners and exploring ways to step up global support to those countries most affected. It is also intensifying its work to ensure smallscale farmers can meet the upcoming planting and harvesting seasons, and to secure their immediate food security.
OFQ: What is IFAD's approach to partnerships? Is the development community coordinated enough?
SS: We are very actively seeking partnerships of various kinds. IFAD brings a specific point of view and approaches, and as with the OPEC Fund we develop co-financing arrangements with other development actors or donors who will support one of our programs. We also coordinate and collaborate very actively at country level, including with partners that are not co-financiers.
Guided by government policies, we participate in coordination efforts, share information and make common assessment of a given country's situation with the UN country teams.
OFQ: The world is not on track to achieve Zero Hunger by 2030 as promised. Do you still have hope?
SS: You can't be in this line of work or business if you're not optimistic. I think that the world can do it. It is not easy and there are many negative impacts such as the climate crisis and armed conflicts, that we need to overcome.
But it is possible. We need to take care of the people who are suffering and there is a constant need for urgent humanitarian assistance. At the same time, the world must not forget about the long-term perspective. Having the SDGs in mind and focusing our attention on some of these solutions can change the situation for the better. The global ramifications of the war in Ukraine have demonstrated how interconnected we are. This is why we have to make sure that the global food system is more sustainable, more inclusive and more resilient. I am optimistic that we can do it, but we really need to work hard and work together.
Factfile: IFAD
The partnership between the OPEC Fund and IFAD dates back to 1978. IFAD was created in response to the mid-1970s world food crisis and OPEC Fund member countries provided substantial resources for the establishment of the institution in partnership with the countries of the Organisation for Economic Co-operation and Development (OECD). Developing countries also contributed. The OPEC Fund was established in the same period to support the social and economic advancement of low- and middle-income countries.
To date, the OPEC Fund and IFAD have co-financed nearly 120 projects, contributing to the well-being of rural communities in over 90 countries. Today the OPEC Fund is one of the largest co-financiers of IFAD-sponsored programs and projects with contributions worth almost US$900 million. IFAD and the OPEC Fund continue to work together to develop food resilience in different parts of the world.
Towards A Sustainable And Secure Future For African Agriculture
• In the DR Congo the "Inclusive and Resilient Development Programme" is enhancing food security, nutrition and food crisis resilience by improving in a sustainable way the productivity and competitiveness of value chains for subsistence and cash crops as well as strengthening incomes of family farms.
• A project for the sustainable transformation towards agricultural resilience in Upper Egypt is improving the living standards of smallholder farmers and vulnerable women and youth. The program includes the strengthening of rural institutions, enterprises and markets and the support of micro-enterprises and better farming practices. The program is expected to benefit around 1.2 million people.
• In Niger the "Strengthening Resilience of Rural Communities to Food and Nutrition Insecurity Programme" is enhancing food security for more than 1.4 million people by constructing and rehabilitating farming facilities, supporting better rural marketplace infrastructure and 7,300 rural youth enterprises, as well as providing technical training and institution building.
• The "Agricultural Value Chain Development Project" in Sierra Leone aims to improve the livelihoods, food security and climate change resilience of rural farming households. The program supports value chains from seed to marketing and covers 16 districts vulnerable to recurring food crises.