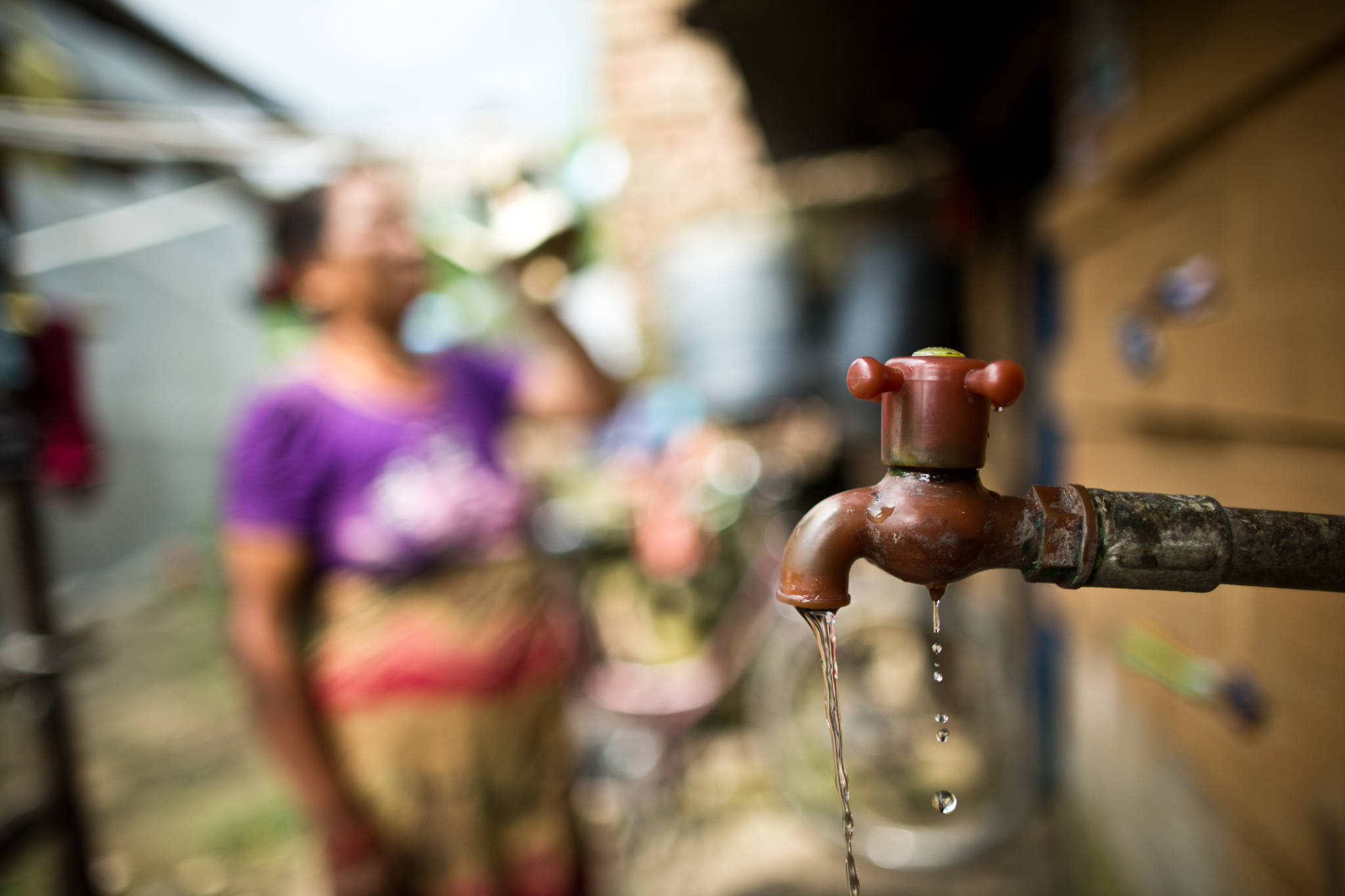 Photo: Samir Jung Thapa for ADB
Key posts for women and opportunities for self-development.
A US$20 million project in Nepal will help provide drinking water and safe sanitation services across 19 small rural towns, as OFID joins forces with the Asian Development Bank (ADB), the Bill & Melinda Gates Foundation and the government of Nepal.
The towns under this project are represented through water user associations, which elect water user and sanitation committees (WUSCs), responsible for the management and maintenance of drinking water. Each WUSC has a minimum of three women members, making up at least 33 percent of the committee. In addition, a woman must occupy at least one of the key posts – Chair, Vice-Chair, Secretary or Treasurer.
The approach provides opportunities to the communities' women members, helping to raise their public profile, self-esteem and confidence within the community. Women members are also empowered through various training and capacity building initiatives. WUSCs have strengthened the projects and helped create many strong and dedicated women leaders.
"This loan will fund the third phase of a wide-ranging water program undertaken by the government of Nepal and the ADB," explains Dr Jaafar Al-Mahdi, OFID country officer for Nepal. The main objective is to provide around 78,000 households across 19 small towns with piped-in water, and over 20,000 sanitation facilities.
Sustainability and social inclusion is central to all three phases of the 'Small Towns Water Supply and Sanitation Sector Projects'. Nepal's government places a strong emphasis on community ownership and participation in maintaining all new infrastructure.
Water is one of Nepal's greatest natural assets. However, a large proportion of the population does not have access to safe and adequate drinking water. They rely on conventional or more traditional sources of water such as lakes, rivers and wells.
Many women spend a large part of their day fetching water, a chore that is also expected of young girls, thus preventing them from attending school. Water-related diseases also hamper the productivity of small farmers and other wage earners, hindering the country's socio-economic development.