"We need to identify the gaps in green financing — and take decisive action on climate change and development"
"We need to identify the gaps in green financing — and take decisive action on climate change and development"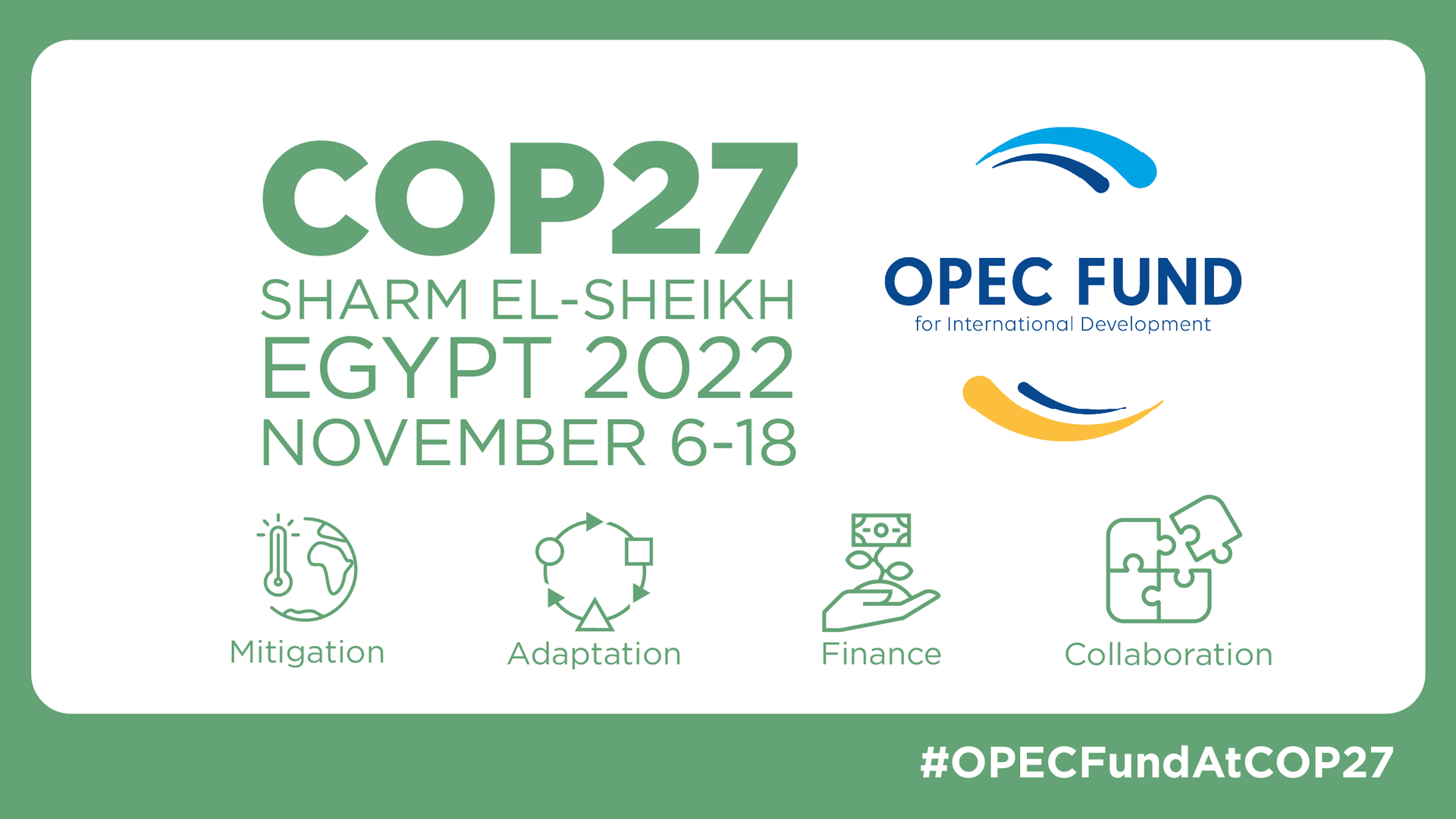 Our Director-General is now leading the OPEC Fund delegation at the COP27 UN Climate Change Conference in Egypt. Ahead of several major events and announcements, Dr. Alkhalifa shares his expectations for the international community, before giving new insights into our multibillion-dollar plans for climate and development action.
The OPEC Fund will have a substantial presence at COP27 and we'll be presenting our Climate Action Plan as well as the ACG Climate Action Plan. Can you tell us more about these initiatives?
The UN climate conference COP27 in Sharm El-Sheikh is all about implementation and moving forward. This is already captured in the motto "Delivering for people and the planet". This is welcome, because there truly is a need to deliver.
A UN report released this month says the supply of electricity from clean energy sources needs to double by 2030 or else climate change will threaten our energy security. So, it is fitting that we have pledged to double by 2030 our share of climate financing from 20 to 40 percent as part of the OPEC Fund Climate Action Plan.
This has inspired others: The Arab Coordination Group, a grouping of 10 development institutions including the OPEC Fund, has developed a financially bigger plan that will be announced in Sharm El-Sheikh.
Fragile states and other developing countries are the main targets for this assistance, which aims to identify gaps in green financing. What we are trying to do is to bridge gaps in a way that is sustainable and forward-looking.
Everybody understands that there is a need to move from words to implementation and I hope that goal will be achieved by the end of the conference.
Also at COP27, the OPEC Fund will be rolling out our Climate Finance and Energy Innovation Hub. How important are partnerships for the OPEC Fund for achieving our ambitions?
Partnerships in the development business are very important because the needs are huge. No institution or even a single group of institutions will be able to meet all the development demands. The need for partnerships is very important, not only on the financing side, but also on the knowledge side, in technical assistance and grants, indeed all lines of business.
Success in development comes from leveraging each other's strengths and experiences, which is why we've worked with the UN Capital Development Fund (UNCDF) and Sustainable Energy for All (SEforALL) to create the hub.
The hub is about financing and innovation related to energy. It is important to remember that innovation is not limited to IT. Instead, it is a wide concept that also covers new financial instruments and even the way we do business.
We are working with those two institutions (UNCDF and SEforALL) on the hub to focus on bringing more financing to energy transition and innovation. We are concentrating for now on four countries — Madagascar, Malawi, Rwanda and the Democratic Republic of Congo — and we have earmarked US$100 million for these four countries.
Specifically, we are working with them on clean cooking, which is a very important objective for those countries. In Madagascar, for example, 90 percent of people are using wood for cooking. This carries with it not only limitations on the energy side, but also consequences for health, gender equality, the environment and, of course, climate change.