Vietnam works at raising living standards
Vietnam works at raising living standards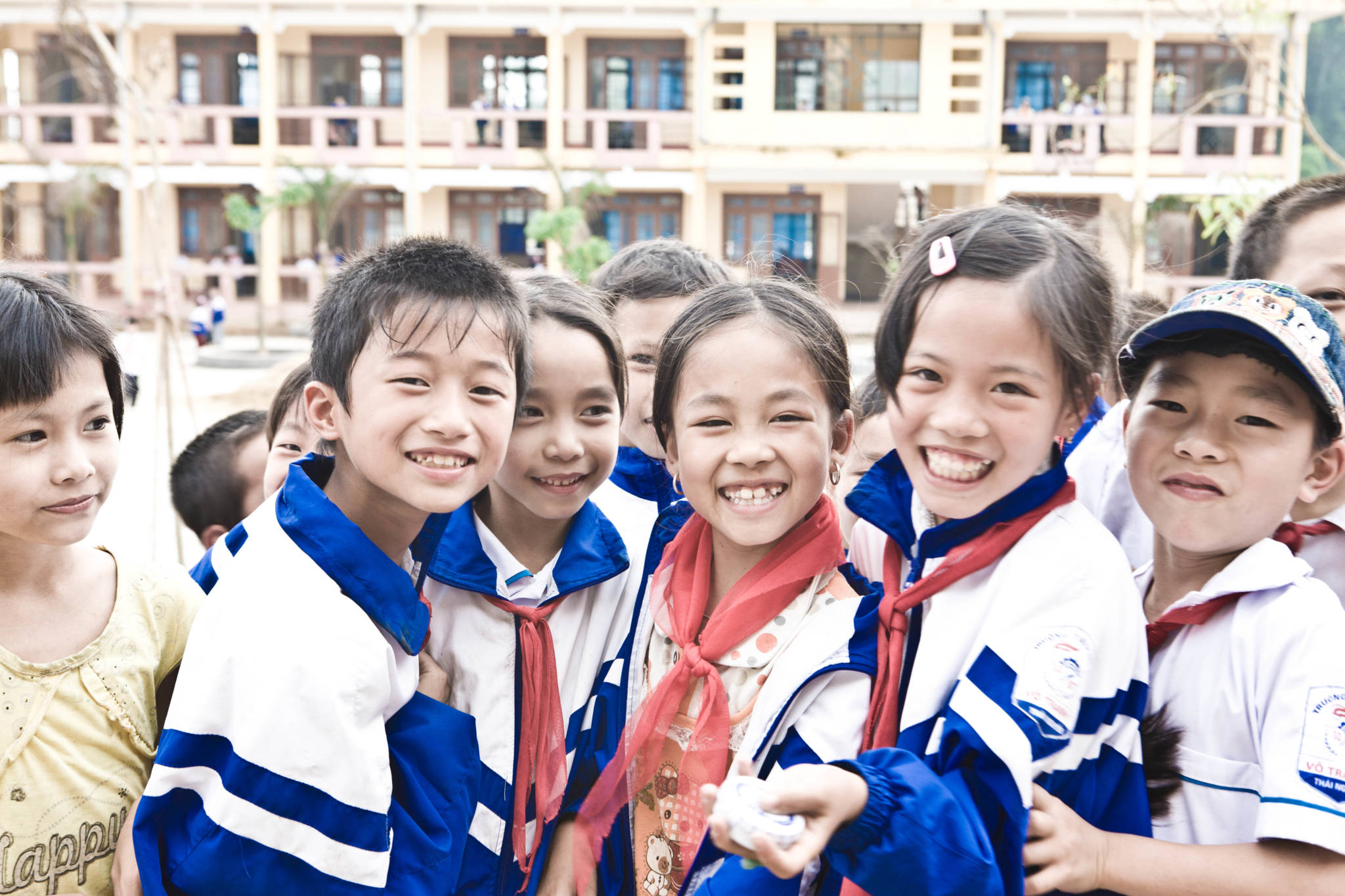 Photo: OFID/Wintersteiner
The mountainous northern province of Thai Nguyen is one of the poorer provinces in Vietnam, with 27 percent of households living below the poverty line. Predominantly rural, the province has a total population of 1.2 million, who day by day have to struggle with a lack of basic social infrastructure such as electricity, streets, schools, health centres and clean drinking water. Recognizing the need for action, OFID co-financed with the Government of Vietnam a multipurpose poverty reduction project in 2006, aimed at improving and rehabilitating rural infrastructure in order to increase agricultural and non-agricultural productivity, boost farmers' incomes, enhance access to basic services and improve the living conditions for the population of this region.
Electricity for life
Before the home of tea farmer Phan Quyet, located in a remote area in the Vo Nhai district of the Thai Nguyen province was connected to the national electricity grid through the newly constructed transmission line, his life and that of his family was much more difficult. "Now, when I turn on the switch there is light. My life is normal now, not like in the past when we could not see well. That's why I am happy."
Electricity changed the life of Phan dramatically. It brought power for light to work, read, for TV and kitchen devices such as electric stoves, rice cookers and refrigerators. "But electricity brought not only changes that just made life safer and better but also increased my family's income" says Phan. With the instalment of electric powered water pumps that enable more regular and controlled watering, he managed to improve and increase his harvest reliability. Furthermore, with the use of an electric teaprocessing machine, he is now able to produce more tea of higher quality much faster.
Through this project, one transformation station and two power transmission lines have been constructed in the Vo Nhai and the Phu Luong district, delivering electricity to hundreds of rural households.
Roads for development
As well as the absence of electricity, the residents of the Thai Nguyen province had to live with poor road conditions. Kim Anh, a mother of two children living in the Phu Luong district, explains how her life has changed after the construction of a road and a bridge that connect her village to the neighbouring commune where her children go to school. "Now during the rainy season, the adverse weather does not anymore hinder my children to go to school and I am not worried anymore". It used to be a long and bumpy journey to the Vo Tranh commune and the streets were often inaccessible during the rainy season as the river flooded them.
With OFID's support, the upgrading and construction of more than 50km of rural roads and seven bridges have had an immediate impact on the people living in the Thai Nguyen province, cutting their driving times in half and making their journeys much safer. But roads are not only a service to drive on. The upgrade of four inter-communal road routes has also created economic opportunities for many people living in this region, who have now easy access to the markets and can sell their products.
Schools to fulfil dreams
Kim's children are no more hindered to go to school and Duong, her twelve year old son, wants to study as much as he can to fulfil his dream of becoming a doctor one day and help the poor and the sick. This dream would have been much harder to achieve if there had been no primary school near his home. With OFID's support, more than 100 new classrooms have been constructed in four districts among which is the primary school of Duong in the Vo Tranh commune. "If this school wasn't built here, children would have to go to the farther away district boarding school which it would not have been able to handle the demand" says Duong's mother. Now this school provides primary education to more than 250 pupils and jobs to roughly 25 teachers. "Before, the school was built with bamboo and everything was very old. Equipment was short and there were fewer teachers," says Trinh Lo, the Director of the school. "It is a revolution for all of us" Trinh explains. "A revolution, because the bamboo classrooms have now become real buildings and the students, their parents and teachers are very happy because the learning environment has improved tremendously."
Nine schools with new classrooms, equipment and accessories are now giving more than 3,000 young Vietnamese the chance to complete their education and fulfil their dreams.
Clean water and lifesaving healthcare
Among the multifarious activities undertaken by this project, was also the construction and upgrade of 17 health clinics, two health centres (polyclinics) with a total capacity of 540 beds and the construction of four drinking water reservoirs that contribute towards improved water control, availability and distribution. With the upgrade of the Dong Hy Polyclinic in the Dong Hy district with over 120,000 inhabitants, the health centre is now able to bring life saving care within reach of many families. "The conditions were very poor before the renovation and upgrade and we could not meet the demand for healthcare of the people in this area," says the director of the hospital. It was not possible to treat more than 100 patients. There was a lack of equipment and a shortage of staff. "OFID's loan has helped us to expand from a 100-bed health facility to a 200-bed polyclinic being now able to offer services including surgery, paediatric care and obstetrics" the director explains. In addition, people from the neighbouring communities are now coming to the Dong Hy Polyclinic to receive medical treatment because of the high standard of the health centre. "The happiness of the patients is my happiness," the director concludes.
The Thai Nguyen Province Multipurpose Rural Development Project has benefited over 380,000 inhabitants in 41 communes of the four mountainous districts of the province. It has helped to stimulate rural economic development.