"The time for action is now"
"The time for action is now"
Only stringent emissions cuts will avoid climate extremes, scientists from all over the world warn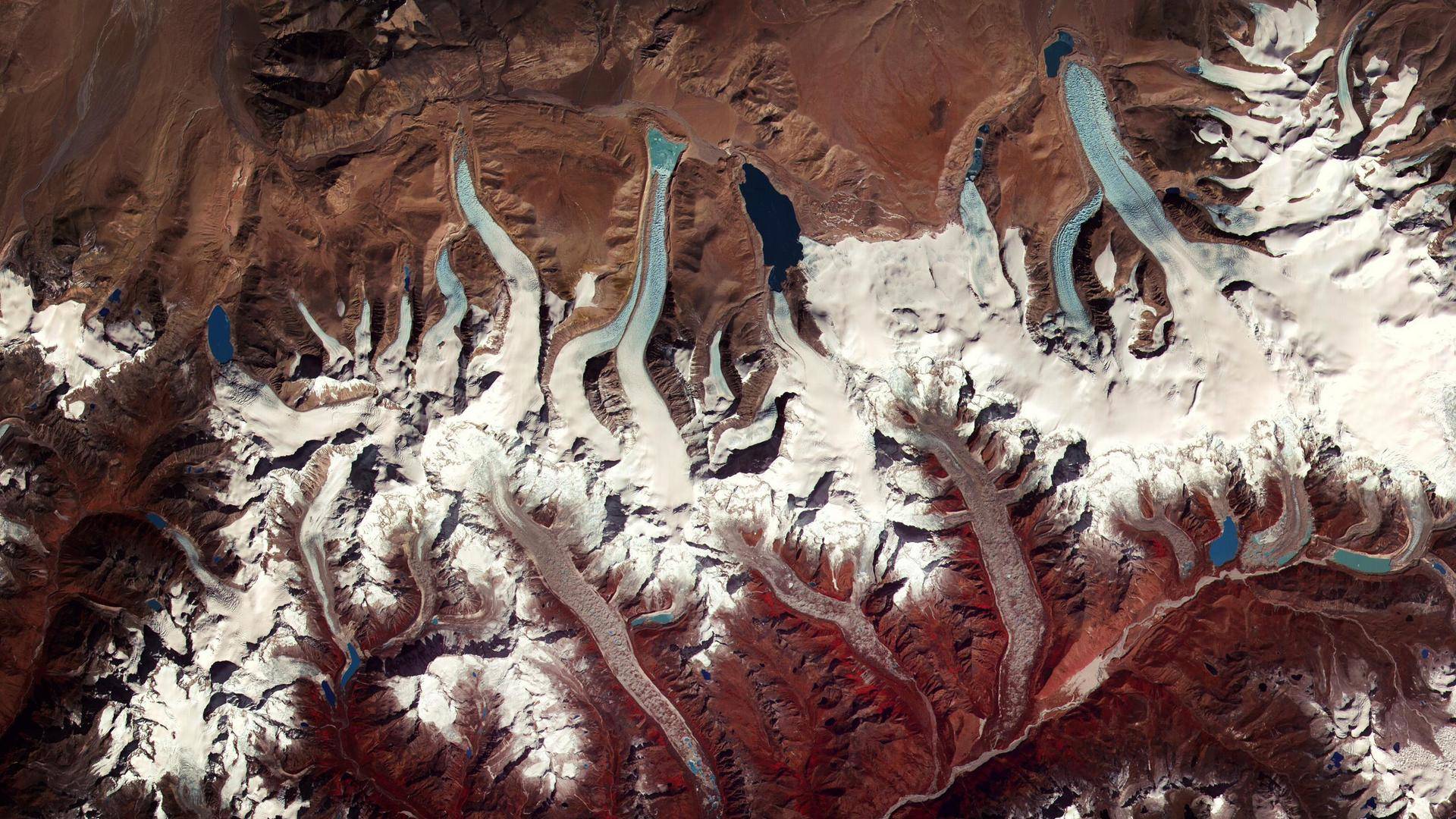 Photo: NASA/Public domain, Wikimedia Commons
The UN Secretary-General did not mince his words, when the Intergovernmental Panel on Climate Change (IPCC) published its sixth and latest report in April 2022, and neither did the UN body: "The evidence is clear: the time for action is now", said the report of more than 3500 pages, compiled by 270 authors from more than 65 countries and approved by the 195 member governments of the IPCC.
In the period 2010-2019, average annual global greenhouse gas (GHG) emissions were at their highest levels in human history, the report finds. Without immediate and deep emissions reductions across all sectors, limiting global warming to 1.5°C – as agreed in the 2015 Paris Accord – is beyond reach. "We are at a crossroads. The decisions we make now can secure a liveable future. We have the tools and know-how required to limit warming," said IPCC Chair Hoesung Lee. "If these are scaled up and applied more widely and equitably, they can support deep emissions reductions and stimulate innovation."
As the report points out limiting global warming will require major transitions in the energy sector. This will involve a substantial reduction in fossil fuel use, widespread electrification, improved energy efficiency and use of alternative fuels. "Having the right policies, infrastructure and technology in place to enable changes to our lifestyles and behavior can result in a 40-70 percent reduction in greenhouse gas emissions by 2050", said IPCC Working Group III Co-Chair Priyadarshi Shukla.
The next few years are critical
In the scenarios assessed in the IPCC report, limiting warming to around 1.5°C requires GHG emissions to peak before 2025 at the latest, and be reduced by 43 percent by 2030. At the same time, methane would also need to be reduced by about a third. Even if we do this, it is almost inevitable that we will temporarily exceed this temperature threshold but could return to below it by the end of the century. "It's now or never, if we want to limit global warming to 1.5°C", said Working Group III Co-Chair Jim Skea. "Without immediate and deep emissions reductions across all sectors, it will be impossible."
The global temperature will stabilize when carbon dioxide emissions reach net zero. For 1.5°C, this means achieving net zero carbon dioxide emissions globally in the early 2050s; for 2°C, it is in the early 2070s. This assessment shows that limiting warming to around 2°C still requires GHG emissions to peak before 2025 at the latest, and be reduced by a quarter by 2030.
Closing investment gaps
The report looks beyond technologies and demonstrates that while financial flows are a factor of three to six times lower than levels needed by 2030 to limit warming to below 2°C, there is sufficient global capital and liquidity to close investment gaps. However, it relies on leadership from governments and the international community, including a stronger alignment of public sector finance and policy. "Without taking into account the economic benefits of reduced adaptation costs or avoided climate impacts, global GDP would be just a few percentage points lower in 2050 if we take the actions necessary to limit warming to 2°C or below, compared to maintaining current policies," said Shukla.
Achieving the Sustainable Development Goals
Accelerated and equitable climate action in mitigating and adapting to climate change impacts is critical to sustainable development. Some response options can absorb and store carbon and, at the same time, help communities limit the impacts associated with climate change. For example, in cities, networks of parks and open spaces, wetlands and urban agriculture can reduce flood risks and reduce heat-island effects.
Mitigation in industry can reduce environmental impacts and increase employment and business opportunities. Electrification with renewables and shifts in public transport can enhance health, employment, and equity.
"Climate change is the result of more than a century of unsustainable energy and land use, lifestyles and patterns of consumption and production," said Skea. "This report shows how taking action now can move us towards a fairer, more sustainable world."