The path to Africa's energy transition
The path to Africa's energy transition
Interview with Daniel Schroth, Acting Director for the Department of Renewable Energy and Energy Efficiency at the African Development Bank (AfDB)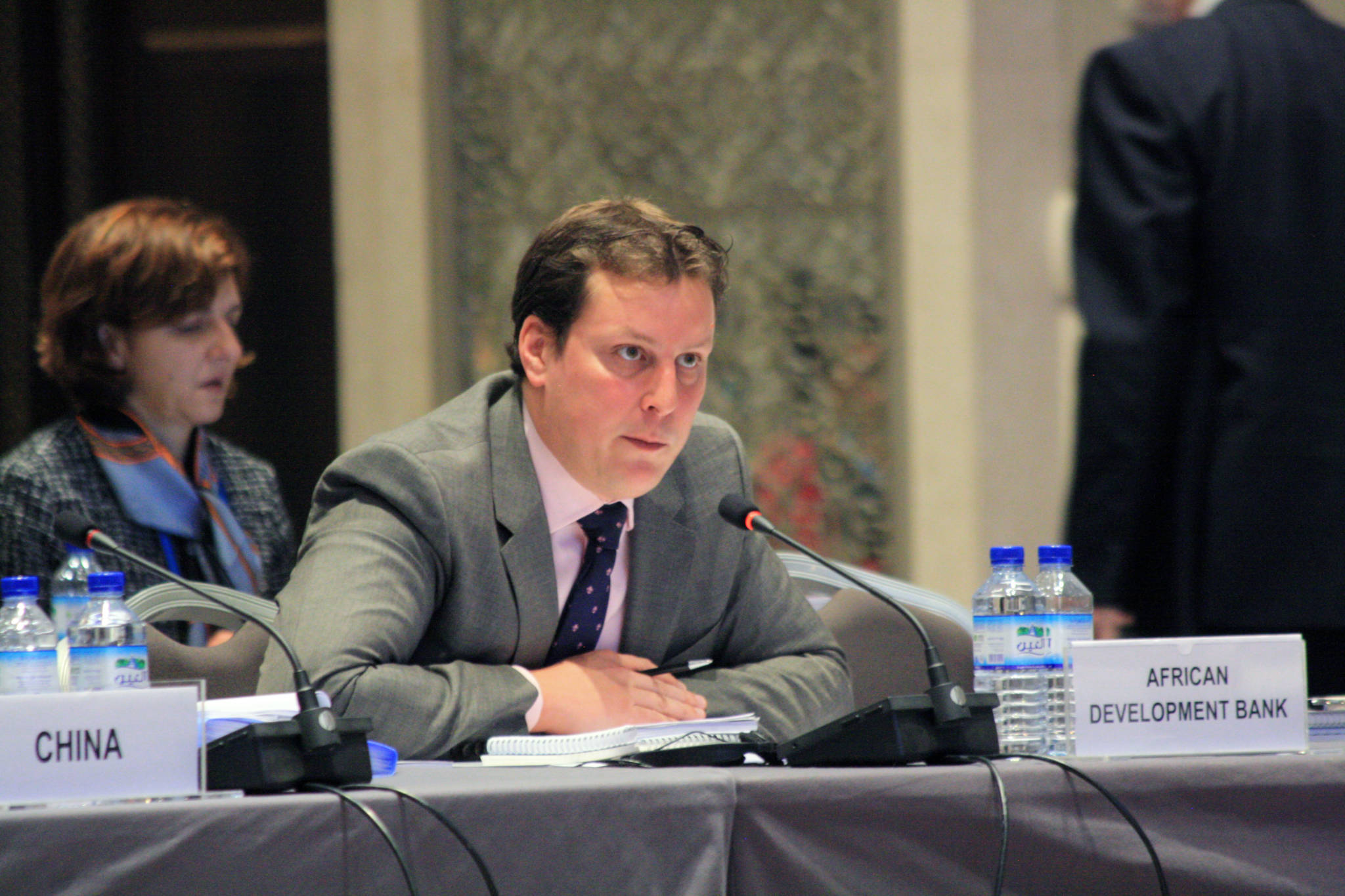 In this interview, which was published in the 3/2021 issue of the OPEC Fund Quarterly, Daniel Schroth, Acting Director for the Department of Renewable Energy and Energy Efficiency at the African Development Bank (AfDB), talks about how scaling up public-private sector parternships and pursuing Africa's untapped energy potential can help the continent transition to cleaner, more affordable and sustainable energy sources.
OPEC Fund Quarterly: What are the biggest challenges in Africa on energy access and energy transition?
Daniel Schroth: The provision of clean and affordable energy access is a prerequisite to ending poverty, yet close to 600 million people in Africa continue to live without access to electricity and more than 900 million without access to clean cooking solutions. The economic impact of COVID-19 in Africa has rolled back some of the gains made in recent years in reducing Africa's energy access deficit. As a result, an estimated additional 30 million Africans are living without access to electricity. The pandemic has revealed the inequalities in access to reliable energy and healthcare and has highlighted the need to accelerate energy access in the continent.
Although Africa is a minor contributor to climate change, it bears the brunt of its adverse impacts across all economic sectors. The continent accounts for only six percent of global energy demand and little more than three percent of electricity demand. While the combination of agriculture, forestry, and land use make up the largest share of Africa's emissions, Africa's development trajectory and population growth with increasing demand for energy will see the share of energy raise in Africa's future emissions.
Africa's power sector is also vulnerable to climate impacts, particularly in countries which rely on hydropower, which is very sensitive to drought.
Accelerating Africa's energy transition while advancing universal electricity access is therefore key and will require:
Scale-up of national and regional utility-scale renewable energy generation capacity: By 2030, Africa's energy generation deficit will be about 200 GW, making increased generation capacity a priority. The falling cost of renewable energy technologies presents an opportunity for African countries to leapfrog. With the cost of storage still relatively high there is a continued need for natural gas as a transition fuel. The increased provision of concessional resources through instruments such as the Green Baseload component of the Bank's Sustainable Energy Fund for Africa (SEFA) can facilitate an acceleratated energy transition.
Strengthening national and regional transmission and distribution systems: Generation capacity must be developed in tandem with transmission and distribution interventions and regional interconnections. Enhanced power system flexibility will be key to the integration of higher shares of variable renewables.
Scale-up of decentralized renewable energy solutions: Most Africans without electricity live in rural areas, where extending the grid is not economical. Decentralized solutions such as mini-grids and solar home systems are expected to account for over half of new electricity access by 2030, according to the International Energy Agency.
Bolstering the sustainability of sector and power utilities and enhanced energy efficiency: Utilities' financial and operational efficiency is crucial for the long-term sustainability of the power sector.
OFQ: What are the biggest gaps in terms of investments, with country examples?
Daniel Schroth: Africa's vast untapped energy resources, coupled with the urgent need to provide electricity access to hundreds of millions of Africans, constitute an investment market worth billions of dollars. However, African economies operate under tight fiscal conditions that have been further exacerbated by the COVID-19 pandemic, and most African countries simply cannot afford to bridge their infrastructure financing gaps solely through tax revenue and development assistance.

A more robust engagement with the private sector is required to crowd-in investment at scale, and this requires a favorable business environment. Critical elements of this include clear and consistent policies, well-defined government planning frameworks, robust institutions and appropriate sequencing of public and private interventions that integrate all possible solutions across the power value chain and project cycle; also, competent and independent regulatory oversight. Commercialization should be based on affordable, multi-year cost-reflective tariffs.
A shortage of bankable projects is the biggest constraint to energy infrastructure development. Eighty percent of infrastructure projects on the continent fail at the feasibility and business-plan stage and only about 10 percent reach financial close.
As we focus on utility reforms, we should also consider operational effectiveness. Cost reflective tariffs are only useful if utilities operate efficiently and effectively. To support improved utility performance, the Bank has set up a Sustainable Utility Transformation program. Following the transformation of utilities, the perceived risk for investors will decline and the continent will attract more capital to the sector.
Finally, from an investor's perspective, real and perceived risks, including political risk, currency convertibility risk and foreign exchange risk, represent significant barriers.
Example of AfDB interventions
The Guinea-Mali Electricity Interconnection project entails transmission infrastructure of over 700 kilometers, aims to increase the availability of electricity in both countries and strengthen the establishment of the regional electricity market in West Africa. The project will contribute to the socio-economic development of Mali and Guinea through community access to better quality and affordable electricity.
The Bank has contributed to achieving the first phase of the Morocco NOOR Midelt solar complex project, with a targeted capacity of 800 MW spread over two power plants to be developed under a Public-Private Partnership (PPP) model. This complements the Bank's financing of the NOOR Ouarzazate 580 MW solar complex, which has been fully operational since 2018.
The Kenya Last Mile Electricity Connectivity Project Phase 2 is part of the Government's universal access to electricity initiative that requires US$2.3 billion of public and private investments. The project will connect about 300,000 rural and peri-urban residential customers to serve 1.2 million people from the grid.
Off-grid investments via the Bank-incubated Facility for Energy Inclusion include an $8 million loan in local currency to BBOXX solar energy company in Rwanda to roll out new solar home systems bringing clean, reliable and affordable energy to over 35,000 households.
OFQ: What opportunities are there to achieve SDG 7?
Daniel Schroth: Compared to their industrialized counterparts African countries are well-positioned to meet their energy needs through renewable and cleaner sources. African countries have a unique abundance of untapped energy potential: the continent receives 325 days of sunlight per year, exploits less than seven percent of its hydroelectric potential and no more than two percent of geothermal capacity. As of today, renewables represent only 20 percent of the electricity generation mix. The reducing cost of renewable energy technologies, including storage, presents a real opportunity for Africa to move towards a clean energy pathway.
Seizing this potential will require investment in transmission and distribution infrastructure, financially and operationally viable power utilities and policy and regulatory frameworks more conducive to private sector investment.
Large-scale, high-impact renewable energy projects and programs are important to accelerating the energy transition and closing the energy access gap. Development finance institutions such as the AfDB have a critical role to play in de-risking renewable energy projects at the earliest and riskiest stages, and in providing institutional support to improve the sector performance.
A good example is the 'Desert to Power' initative which is taking a holistic approach to equipping the Sahel region with solar power. Desert to Power combines on- and off-grid generation, transmission, utilities and an enabling environment. The Initiative is being implemented through a large coalition of partners and benefits from strong political support, particularly from the G52 Sahel countries (Burkina Faso, Chad, Mali, Mauritania and Niger).
Wide political support will be key to achieving SDG 7. In this regard, the COP26 Energy Transition Council, in which the Bank actively participates, is an important platform for increased political momentum on the energy transition.