The OPEC Fund, Touton and cocoa farming in Ghana
The OPEC Fund, Touton and cocoa farming in Ghana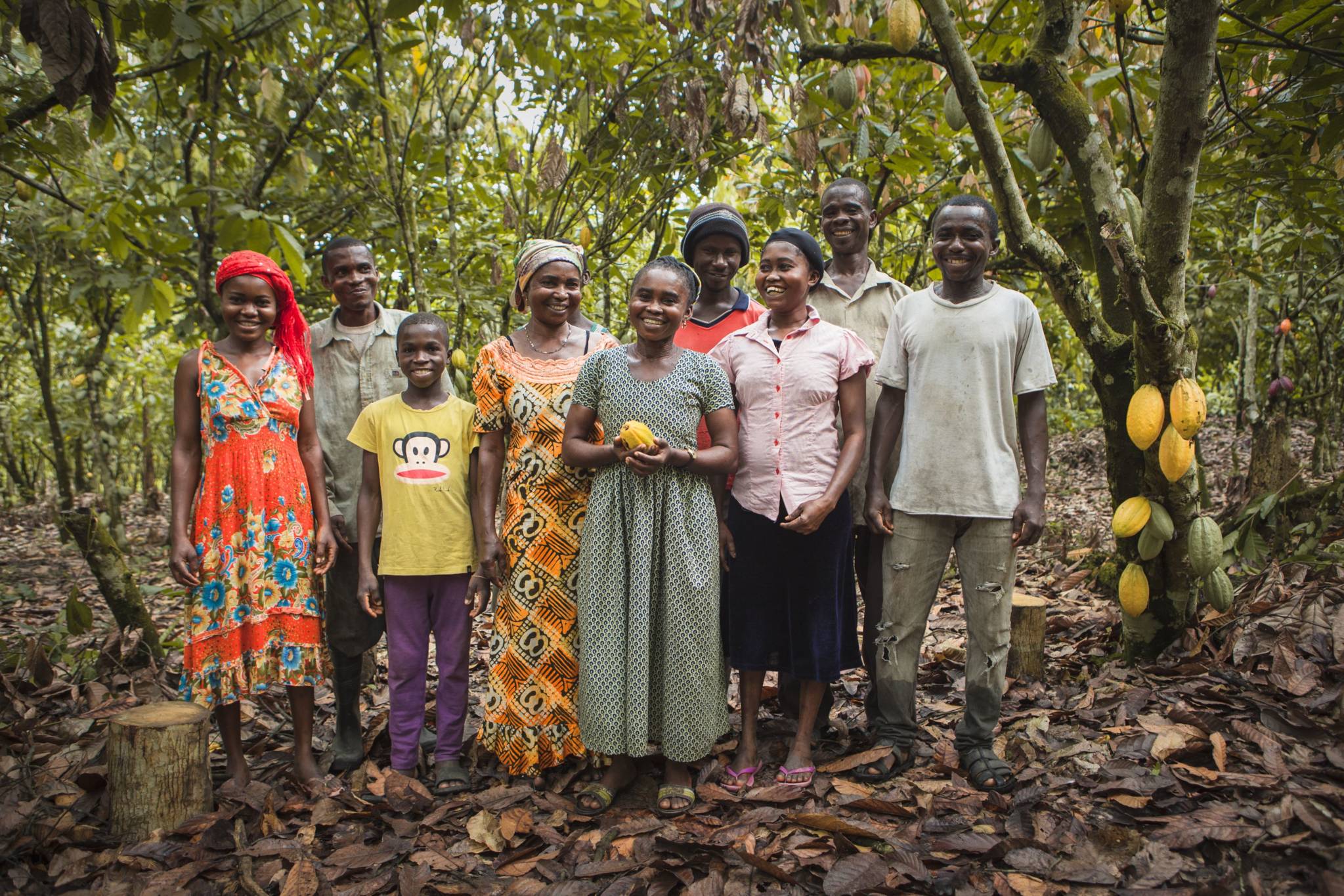 Photo: Touton
As published in the 02/2020 issue of the OPEC Fund Quarterly.
Cocoa is one of the main export items in Ghana amounting to some US$3.2 billion in 2018 – accounting for some 22 percent of total export earnings. The sector is a major employer in the country: around 800,000 farmer families depend on cocoa.
The Touton Group, founded in 1848, is one of the largest independent cocoa traders. The head-office is in Bordeaux, France, and it has subsidiaries in the main cocoa countries. The Group has close to 1,000 employees, with a strong team based in Africa. It is also spearheading some innovative sustainability programs and was one of the first 12 signatories of the CFI. Cocoa Touton Processing Company (CTPC) is a subsidiary of the French Touton Group. Its main activity is the operation of a cocoa processing facility in Ghana.
In 2018, the OPEC Fund approved a US$20 million participation in a US$150 million trade finance facility to CTPC Ghana. The funds are used for financing the purchase of cocoa, storage, processing, transit and for price hedging.
Touton has developed holistic programs to service cocoa farming communities in Ghana. Touton's Rural Service Centres, known locally as Akuafo Yiedie Fie (AYF) or Farmers' Wellbeing Houses – provide essential services for smallholder farmers. Farmers have access to a comprehensive 'package' of services that enable them to produce more and better-quality cocoa, and to improve their livelihoods. Touton is also leading the 3PRCL program (Partnership for Productivity Protection and Resilience in Cocoa Landscapes) to achieve a deforestation-free cocoa landscape in the Juabeso-Bia Hotspot Intervention Area (HIA) in the western region of Ghana. Touton is working closely with the Forestry Commission and Cocobod and a consortium of technical partners in this ground-breaking project which was commended by Ghana's President Akkufo Addo at the launch of Ghana REDD+ program for cocoa in November 2019.
The 3PRCL Partnership aims to establish a landscape governance structure and systems at regional, district and community levels with oversight of land use management, forest protection, and improved productivity and livelihoods. It builds on a participatory approach, working closely with the traditional authorities, in making all landscape inhabitants actors of change through the establishment of a 'Community of Good Will'.
The expected outcome of the project is to catalyze investment from the private sector to preserve approximately 160,000 hectares of protected forest reserve and deliver socio-economic benefits to an estimated 150,000 people.
The trade finance facility we helped provide for CTPC is an excellent example of how the development community can work with the private sector to finance climate change adaptation measures in developing countries," says OPEC Fund Director-General Dr Abdulhamid Alkhalifa." The Touton Group works with communities that are extremely vulnerable to climate change and that are already experiencing its impacts. The OPEC Fund is pleased to have the opportunity to help boost adaptation and resilience in Ghana."
The Cocoa and Forests Initiative (CFI) brings together private and public sector actors in Ghana and Côte d'Ivoire to identify solutions to climate challenges, such as fluctuating weather patterns and prolonged drought, faced by smallholder cocoa farmers. With improved planting materials, professional farming techniques, and sustainable soil fertility management, cocoa productivity can be responsibly increased and farmers can better cope with climate change. Both governments are also heavily invested in pursuing climate change reduction strategies through their REDD+ programmes. In addition to Touton's 3PRCL program, Olam and Rainforest Alliance, in collaboration with the Forestry Commission, are building on their 'Climate Cocoa Partnership for REDD+ Preparation' project to improve landscape conservation and income opportunities for local communities in Ghana. Twelve companies, including Touton and Olam, initially signed up to CFI. The initiative now includes 35 signatories.