The OPEC Fund and COVID-19
The OPEC Fund and COVID-19
175th Session of the OPEC Fund's Governing Board endorses Management's comprehensive response to COVID-19 and supports continued action
The OPEC Fund for International Development's comprehensive approach to COVID-19 has increased stakeholder trust, strengthened relationships with peers and highlighted the value of the organization's counter-cyclical assistance.
A report detailing the organization's approach to the global health pandemic illustrates clearly how the Vienna-based multilateral lending institution continues to respond quickly and effectively to changing needs in low and middle-income countries. The report was presented at the 175th Session of the OPEC Fund's Governing Board, held virtually.
Among the OPEC Fund's key response efforts were:
the allocation of US$1 billion toward COVID-19 impact and recovery efforts in developing countries;
the approval of 20 operations for a total amount of US$525 million in 2020, globally and across key sectors; and
the use of various financing solutions and increased collaboration with development finance institutions and multi-lateral development banks, leveraging partnerships with key stakeholders on several projects.
Speaking at the recent Governing Board meeting, OPEC Fund Director-General Dr. Abdulhamid Alkhalifa said: "The OPEC Fund adapted quickly to the new business environment in 2020, prioritizing the needs of its stakeholders. We have formally identified and applied the lessons learned from an unprecedented year to support the continued efforts of developing countries to recover from the pandemic."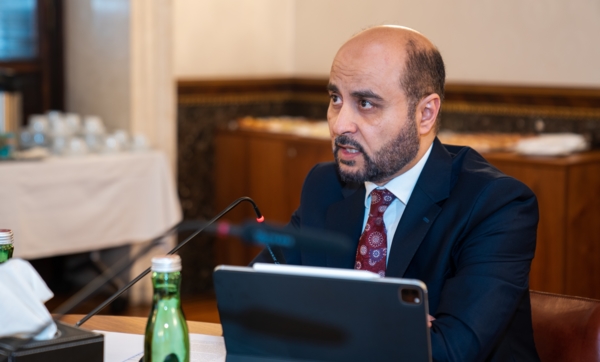 Dr. Alkhalifa continued. "Our solid liquidity and sustained profitability mean we are in a robust position to provide this support. We are prioritizing essential infrastructure projects, including those driving resilience and improvement in the energy, health, transport, and small- and medium-sized businesses sectors. All our operations align with the Sustainable Development Goals. Our vision is a world where sustainable development is a reality for all."
The OPEC Fund is the only globally mandated development institution that provides financing from member countries to non-member countries. The organization works in cooperation with developing country partners and the international development community to stimulate economic growth and social progress in low- and middle-income countries around the world.
The OPEC Fund was established by the member countries of OPEC in 1976 with a distinct mandate: to drive development, strengthen communities and empower people. To date, it has approved more than US$25 billion for operations in over 125 partner countries.