The OPEC Fund and Agriculture: A Long-Standing Commitment
The OPEC Fund and Agriculture: A Long-Standing Commitment
Combining long-term engagement with new approaches and promoting state-of-the-art solutions
Global food security is under pressure. Climate change, water scarcity, loss of agricultural land, conflicts and economic vulnerabilities have long hampered progress towards a world free of hunger.
Today we live in a period of even greater challenges and new realities: In 2020, the COVID-19 pandemic caused an additional 120 million people to suffer from hunger, according to the UN Food and Agriculture Organization (FAO). This means that today one in 10 people in the world does not have enough food. In addition, the war in Ukraine is now calling into question the future of nearly a quarter of the world's wheat exports. In the face of severe supply disruptions, food and fertilizer prices are already surging dramatically.
"In our interconnected world no one is immune to the impacts of the developments in the agriculture sector. Agricultural development is at the heart of sustainable development and is one of the most powerful tools to foster economic and social well-being," says Anajulia Taylhardat, Director of Coordination and Planning for OPEC Fund Public Sector Operations.
"As the world population is expected to reach 9.7 billion by 2050, many developing countries are not able to feed their populations. Some simply cannot cope with the rapid changes in climate and the ensuing risks, some lack adequate resources to make necessary investments to produce more and better food, while many lack access or strength to compete in global markets. Since its establishment, the OPEC Fund has prioritized the alleviation of rural poverty, dedicating a wide portion of its resources to operations in the agriculture sector and now in support of Sustainable Development Goal 2 – Zero Hunger."
To date, the OPEC Fund has committed US$2.6 billion in support of agriculture projects, representing more than 10 percent of its total operations. The OPEC Fund finances investments in rural infrastructure, especially routes that will connect farmers to markets, development of production and storage facilities, trade in agricultural goods, but also training, capacity and institution building.
While the commitment to agriculture stands at the cradle of the OPEC Fund, the nature of engagement has changed: "Our approach has evolved over the years", Taylhardat says. "The OPEC Fund's financing initially was very traditional, just focusing on grassroots institutions to provide better seeds and enhanced production in terms of quantity and quality. Over time, aligned with the needs of our partner countries, we introduced more diversified investments."
Also the range of eligible investment projects grew over the years in line with demand: "We are helping to build rural feeder roads, water supply and irrigation schemes, fund facilities to store and commercialize produce, provide policy based loans, enable trade, and finance softer skills, for instance with trainings for farmers. We are also increasingly focusing on the empowerment of women and youth in agriculture, as well as climate change mitigation and adaptation strategies", says Taylhardat.
Impact beyond agriculture
The OPEC Fund is closely collaborating with its partner countries and coordinating with the development community to finance sustainable longterm solutions to the question of food production and agricultural value chains. However, the overall development impact of the financed projects is not limited to agriculture alone, but also acts as a catalyst for growth, overall economic development and jobs creation.
For example, the OPEC Fund recently approved a US$60 million loan for the Northern Agro-Industrial Pole Project (2 PAI-Nord) in Côte d'Ivoire to finance the development of high-potential geographical areas, so-called agricultural growth poles or Agropoles. "The project is fully in line with the country's National Development Plan 2021-2025, which aims to achieve the structural transformation of the agriculture sector by developing nine agro-industrial poles", explains Omar Al-Khadi, OPEC Fund Senior Country Manager, West and Central Africa. "This demonstrates the importance of the agriculture development strategy for the medium and long term. 2 PAI Nord is the second agri-industrial project developed in the country."
Agriculture is the primary source of livelihood for two-thirds of households in Côte d'Ivoire, accounting for more than 20 percent of GDP. The sector also provides jobs for over 5 million people. Even though Côte d'Ivoire is the world's leading producer of cocoa and a major exporter of raw cashew nuts, the processing of agricultural products remains negligible and the country depends on agricultural imports rather than realizing its tremendous export potential.
The "2PAI-Nord" project is designed to demonstrate that alternative approaches are possible – and viable. Financed jointly by the OPEC Fund and the African Development Bank, the project aims to increase private investment, particularly in processing agricultural products like rice, meat and fish, cashews, mango and shea, and facilitate farmers' access to markets. "We support multiple sectors and economic growth through agriculture. This will increase Côte d'Ivoire's food security, but also reduce its dependence on food imports and increase exports, utilizing the country's competitive advantage. The project will also prioritize women and youth as beneficiaries", Al-Kadhi says.
Room for better harmonization
When the challenges are so numerous and the available resources so diversified, effective partnerships play a crucial role in mobilizing coordinated development assistance. The OPEC Fund's strategy is country-focused and based on building strong partnerships. The Fund closely cooperates with governments as well as with the development community and the private sector.
In addition to co-financing projects with other multilateral development banks such as the World Bank, African Development Bank, Islamic Development Bank and others, the OPEC Fund enjoys strong ties with specialized United Nations agencies including FAO and the International Fund for Agricultural Development (IFAD).
In fact, it was OPEC member countries that provided a significant portion of the funding needed to establish IFAD back in 1976, channeling US$861 million in pledged contributions through the OPEC Fund towards the agency's initial capital stock and first replenishment.
Ever since, IFAD and the OPEC Fund have been working together as key partners in the battle against rural poverty and hunger. To date, the two institutions have collaborated in more than 100 projects. "Our partnership is an outstanding example of successful cooperation. The OPEC Fund generally supports rural infrastructure, while IFAD focuses on agricultural support services including research and extension services. Our partnership combines the particular strengths of each institution to maximize the impact of their support", says Taylhardat. "In most countries the agriculture sector attracts multiple institutions, increasing the available funding but also competition among donors, and it can become difficult to allocate the resources in response to the emerging priorities. We can maximize the benefits of our interventions through improved harmonization and enhanced coordination."
From farm gate to the dining table
To achieve meaningful progress towards SDG 2, all this work must however include the private sector. Olumuyiwa Osibanjo, OPEC Fund Senior Investment Manager, Private Sector & Trade Finance Operations, says: "While governments need to create an enabling environment for agriculture through laws and regulations, the private sector also has a critical role to play in addressing the food security challenge. Expanding access to financing for the agriculture sector, especially in the light of skyrocketing commodity prices, has become more important than ever."
One way to provide much-needed finance in support of agriculture is through trade finance. The OPEC Fund has supported various corporates and state-owned enterprises such as the Export Trading Group (ETG) and the Ghana Cocoa Board (see Spotlight pp 36-39). Osibanjo says: "Such interventions help to provide direct financing to farmers along the entire value chain to bring affordable and sustainable farming produce from the farm-gate to the dining table. We also provide trade finance facilities to address supply chain disruptions that prevent farmers from getting their products to the market safely and timely."
Factfile: ETG
The Export Trading Group (ETG) is Africa's largest integrated agricultural supply chain operator. ETG's operations include procurement, processing, warehousing, transport, distribution and merchandising. The company prides itself on connecting smallholder farmers to the global economy – and the global economy back to smallholder farmers through a value chain that operates between the farm gates of emerging markets and supermarket shelves around the world. The OPEC Fund has contributed US$40 million to a revolving trade financing facility helping sub-Saharan African subsidiaries of ETG to import and export agricultural commodities.
Every Journey Starts With A First Step
The OPEC Fund, through its grants program, has consistently funded agricultural research to help promote sustainable agriculture practices, improve the yield potential of staple crops and transfer best practice farming to developing country smallholders. Such projects may seem small in scale and can take years to complete, however their impact and potential are significant.
One such recently completed research project evaluated the situation of land and water productivity and the potential role of small-scale irrigation technologies in Burkina Faso, Mali, Niger and Senegal. The project's primary outcome was the introduction of promising irrigation technologies on pilot sites. The long-term outcome includes new thinking and awareness of the gains possible from new irrigation technologies and on-farm water management approaches, potentially expanding to other regions, increasing agricultural productivity and reducing rural poverty.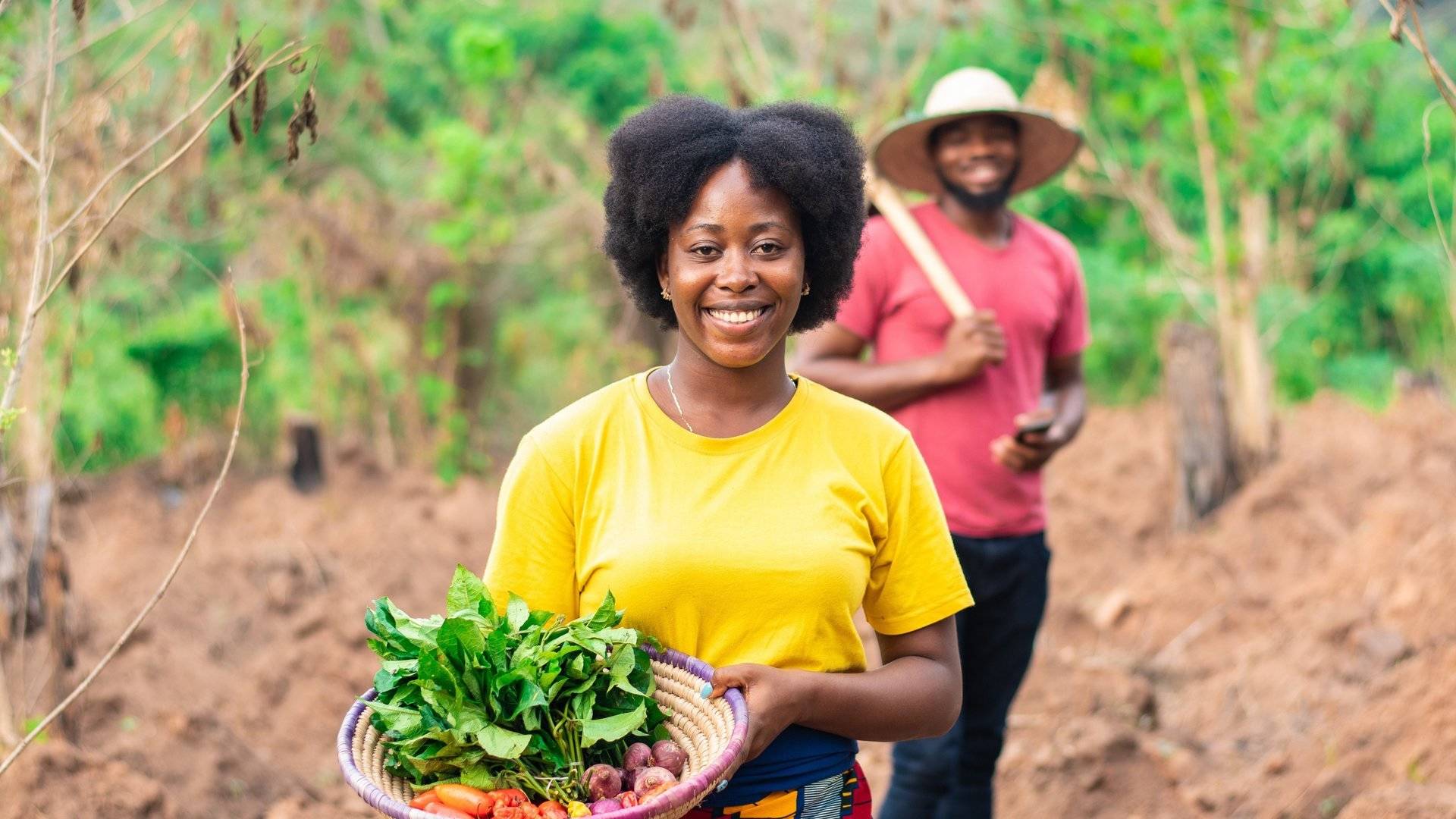 Photo: i_am_zews/Shutterstock.com