"The needs are huge, so partnerships are key"
"The needs are huge, so partnerships are key"
OPEC Fund DG shares his vision ahead of COP27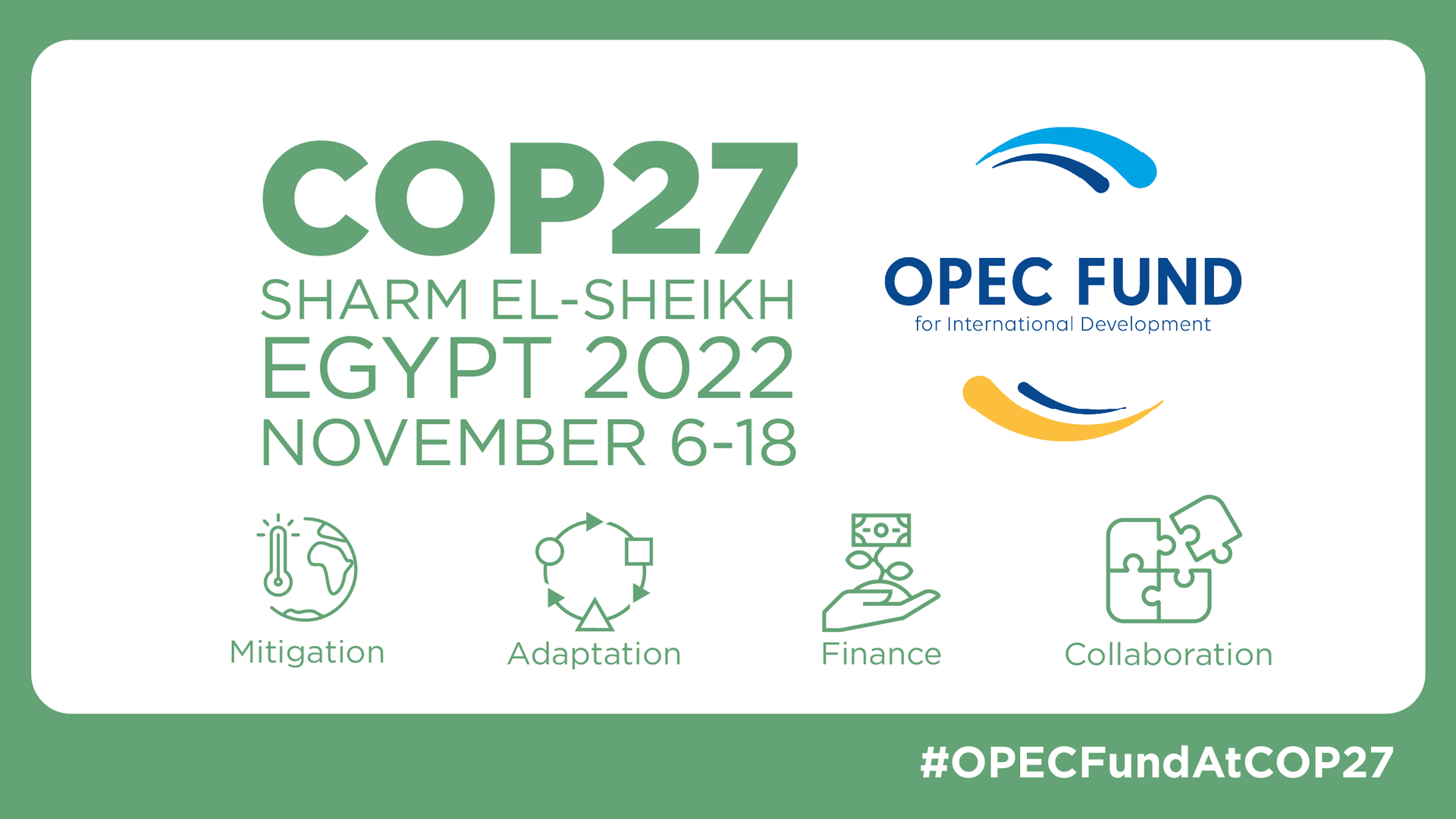 OPEC Fund Director-General Dr. Abdulhamid Alkhalifa will lead our delegation at the COP27 UN Climate Change Conference in Egypt. Before the start of the two-week event Dr. Alkhalifa sets out his thoughts on how the international community can make concrete progress for people and planet.
How can we ensure that climate action and development work are not just compatible but really become complementary? And why must the energy transition be just and inclusive?
Addressing one aspect of a climate issue, even a seemingly small element like clean cooking, often means tackling a long list of other Sustainable Development Goals in the process. So, for example, our clean cooking pilot project in Madagascar contributes not only to the energy transition but also the environment, health, gender equality, employment and naturally, hunger.
Complementarity is also about making sure that development is sustainable and improves people's lives. Observing those simple principles — the effects on people and sustainability — will ensure that the transition is happening in a just and inclusive way. We must work together with partners to address the actual needs of people.
The manner in which we are addressing climate change, particularly via climate financing, must be compatible with the needs of our partners, the recipient countries. But we also need to make sure that our partnerships with fellow institutions are strong. As we leverage more resources, not only financial but also knowledge-based, we can ensure success in how we do business and provide more to recipient countries.
What do we want to achieve at COP27? And what are our broader expectations for climate and development action?
The needs are huge. This is a very difficult decade, which started with COVID-19, quickly followed by other crises, including food security, inflation and an economic slowdown. Most of all, we hope that COP27 gets things back on track for development. I hope that partnerships will be strengthened, so that we can maximize recipients' benefits. At the same time, we need to ensure that what we are doing is sustainable.
I hope also that we can generate momentum for the private sector to be included — because the private sector is a very important development engine. It is where jobs are created and sustainability is secured. I hope the private sector also sees the benefit of interventions in climate finance. Overall, I hope to move from talks to implementation and to make sure that what we are doing can be implemented fully and sustainably in a timely manner.