Talking trade and development with Arancha González
Talking trade and development with Arancha González
Why focus on SMEs?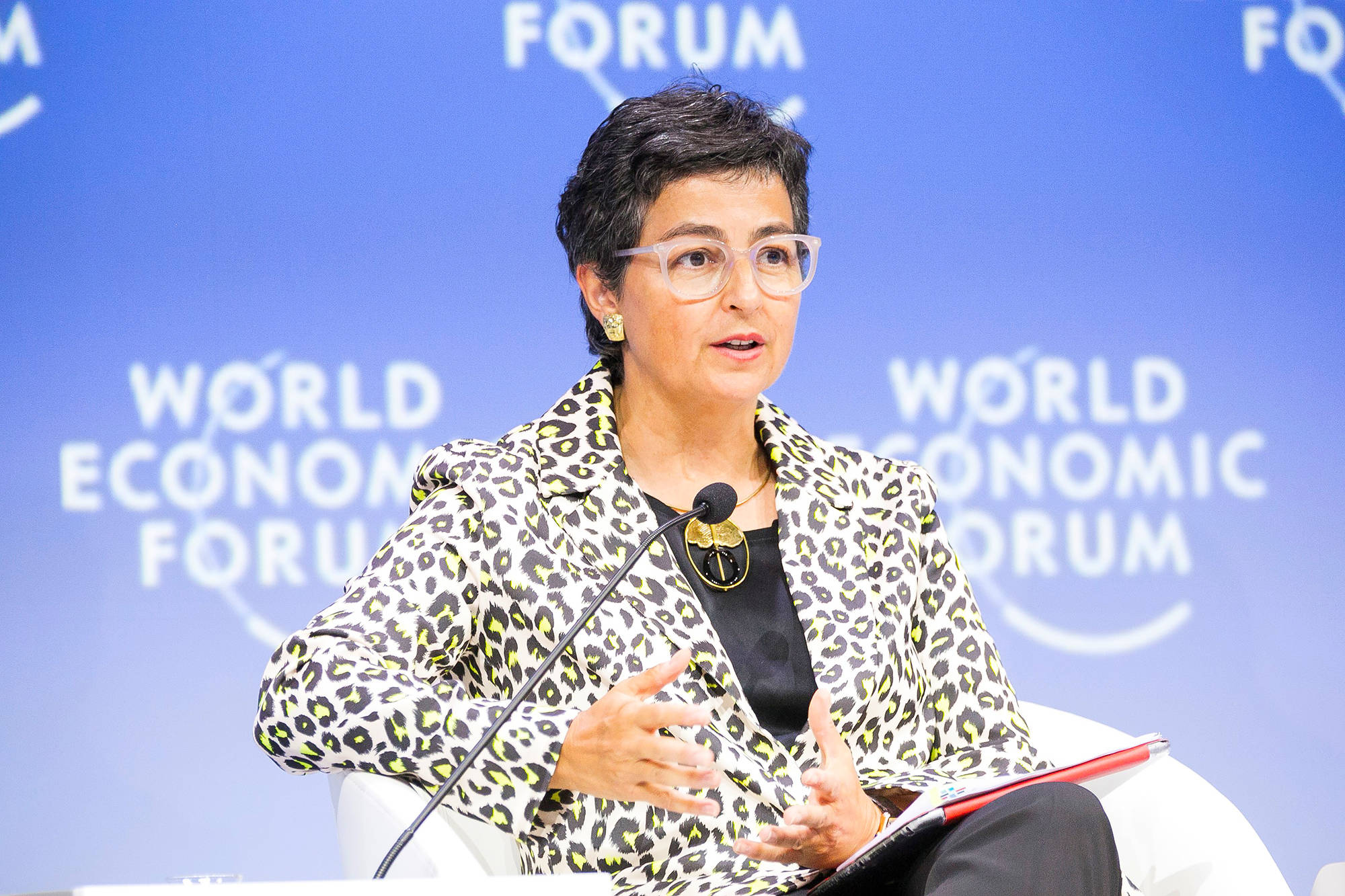 Arancha González, Executive Director of the International Trade Centre [at the time of interview]. She was appointed Spanish Minister of Foreign Affairs as of Jan 2020.
Arancha González is the Executive Director of the International Trade Centre (ITC). An expert in international trade and development, González has previously held leading positions at the World Trade Organization and the European Commission. OPEC Fund Editor Steve Hughes talks to González about some of the challenges developing countries face in pursuing trade and what the ITC is doing to support economic enpowerment for women, among other topics.
(As published in the 4/2019 issue of the OPEC Fund Quarterly.)
OQ: What are the biggest challenges or obstacles to trade and socio-economic progress in developing countries?
AG: There are many challenges, but three main building blocks need to be in place to facilitate successful international trade in developing countries. First, it is about making trade possible: trade agreements need to be signed and concluded to open up markets. Second, it's about making trade happen. Because trade agreements don't always result in trade taking place, it's necessary to support small- and medium-sized enterprises (SMEs) to ensure they're in a position to benefit from the new opportunities; so that they can actually trade. Third – and this is the tricky part – it is about making trade work for all and for that, domestic policies need to be synchronized with trade opening so that it works for everyone. Policies need to strengthen training, education and skills. There needs to be investments in infrastructure, in access to credit and capital,or in social safety nets.

OQ: Why focus on SMEs?
AG: SMEs – or micro-, small- and medium-sized enterprises (MSMEs), to also include the smallest actors – make up 99 percent of businesses in any country around the world. SMEs are a huge asset to any economy, but are often under-supported and their strengths are under-leveraged. MSMEs are, by their nature, less competitive than larger firms. The poorer the country, the larger the gap. So the big challenge is helping them to improve competitiveness and contribute more to economic growth. Increasing the competitiveness of MSMEs obviously requires them to up their game. But it also requires an enabling environment which reduces red tape and bureaucracy, and it requires trade and investment support institutions that can accompany them in their growth. Development actors such as the ITC can also help MSMEs up their game. A significant part of our job at the ITC is to understand whatunique challenges MSMEs face in their respective regions or sectors – to do a 'health check' on them – and to help them connect, compete and change, adapting to today's digital environment. Trade is important for promoting competitiveness among MSMEs. Those who trade become more competitive and only the most competitive will be able to trade internationally.
OQ: How important are partnerships with actors such as the OPEC Fund?
AG: We recognize that trade requires strong partnerships – a strong value chain – and all development partners and businesses need to work together to achieve this. This is a lesson we take from our 50-plus years of existence. Our partnership with the OPEC Fund, for example, is valuable because the OPEC Fund is focused on the base of the pyramid – on improving living standards, for example, and addressing fundamental issues such as gender equality, youth employment, health and education. This can yield great results. We have begun our partnership in The Gambia where we are focusing on empowering women to trade through the SheTrades initiative, which provides women entrepreneurs with a unique network and platform to connect to markets. The initiative aims to ensure that the 40 percent of women-owned SMEs are not left behind when it comes to trade. Improving the livelihoods of women supports their families and enables economies to grow in a more sustainable manner. SheTrades is an umbrella initiative comprising public and private sector actors and its goal was to connect one million women with the market within three years. We're delighted that this has already been reached. Now we're aiming for three million before the end of 2021. My hope is that the OPEC Fund can help take this initiative and our partnership to a higher level.
OQ: More generally, how is the ITC supporting the economic empowerment of women?
AG: Traditionally, the international community focused on areas such as health, education or violence. More recently, the international community has begun to pay more attention to women in the economy – which I believe is a real game-changer. We are focusing on supporting women to become active economic actors in line with the United Nations Sustainable Development Goal 5 on gender equality, ensuring that women can also be part of the most dynamic and lucrative segments of our economies, including trade. If we do this, the positive spill-over effects – on health, education, the reduction of genderbased violence and more – will be long-lasting. The reality is that many women are simply invisible in our economies. This is why we recently launched a book – Women Shaping Global Economic Governance – with a foreword written by German Chancellor Angela Merkel. The book is a collection of views and ideas on economic governance from 28 female leaders in policy-making, academia, business and journalism. It is not a book about women, but rather a book by women who are active in shaping economic governance in areas such as finance, trade, investment, migration, climate change or the global labor market in the context of rapid technological, environmental and social change. It can be downloaded free here.

OQ: What possible additional channels of cooperation and partnership could you foresee with the OPEC Fund (other than via grants)?
AG: Partnership is more than financing. It is also about joining hands to scale-up advocacy around the issues both organizations care about, and especially ensuring greater inclusiveness for women and youth in trade. By scaling-up, I mean influencing policy-makers, business and civil society, as well as raising awareness in regions where the OPEC Fund is active. I also believe together we can mobilize relevant stakeholders. For example, next year our SheTrades initiative's annual event will take place at the Expo2020, in Dubai, and for this we will need our partners – including the OPEC Fund – to engage as many women entrepreneurs, investors and partner institutions from across the Middle East to attend.

OQ: This year's ITC World Export Development Forum will be held in Ethiopia in November. What does the event aim to achieve?
AG: It's where we discussed strategies to connect businesses to new markets and bring together buyers and sellers. This year's theme was 'Trade and Invest in One Africa'. We chose Ethiopia because it's at the heart of Africa and because Africa has embarked on an ambitious program of regional integration through the African Continental Free Trade Agreement, which we wholeheartedly support. We want to spotlight the agreement to encourage governments to implement it and showcase the associated trade and investment opportunities to African countries and to the outside world.
For more information on the Continental Free Trade Agreement, see page 12 of the October 2018 OFID Quarterly magazine.
Established in 1964, the ITC is the joint agency of the World Trade Organization and the United Nations. The ITC is the only development agency that is fully dedicated to supporting the internationalization of small and medium-sized enterprises (SMEs). The agency enables SMEs in developing and transition economies to become more competitive and connect to international markets for trade and investment, thus raising incomes and creating job opportunities, especially for women, young people, and poor communities.