St Lucia: Small island, big dreams
St Lucia: Small island, big dreams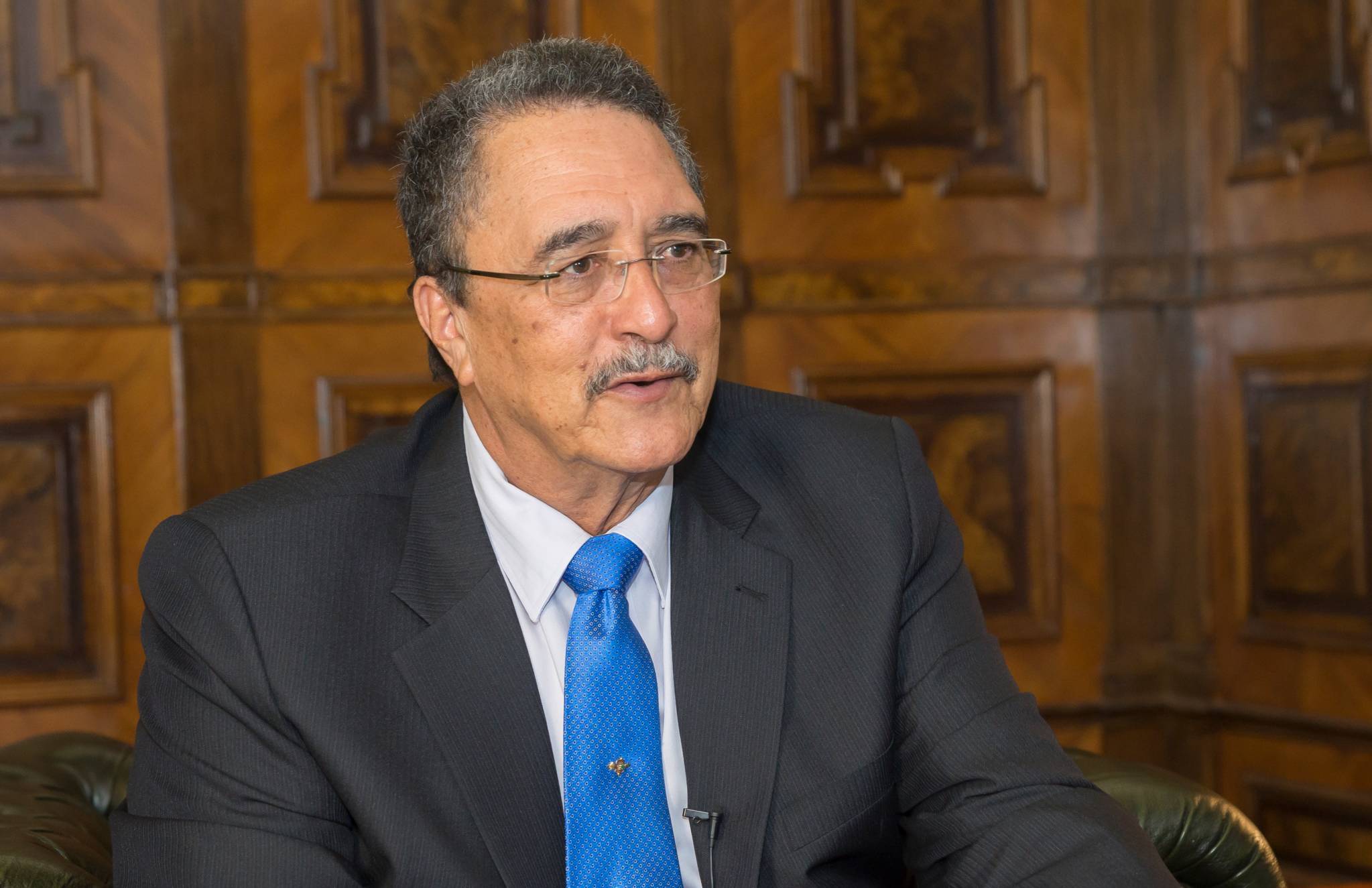 Prime Minister of St Lucia Dr Kenny Anthony. Photo: OFID
Interview to the Prime Minister Dr Kenny Anthony.
What are the key development challenges confronting St Lucia and how are you addressing them?
We've been forced to convert our economy to one based on tourism. We are a tourism-dependent economy now. Some fourteen percent of our GDP is derived from tourism-related services. This shift happened very quickly, largely because of the collapse of the agriculture sector. We lost our strength in the banana industry; it virtually collapsed right before our eyes. So we've had to manage the transition from an agriculture-based to a service economy. Another major challenge is unemployment, which currently stands at around 23 percent. This, of course, is a direct consequence of the economic meltdown that we have all experienced in the last few years. Thirdly, there is the broader issue of infrastructure and creating a platform for further investment. Investment and infrastructure walk hand-in-hand. If investors see that you have modern infrastructure, capable of coping with the volume of traffic and allowing easy movement from one place to another, then they are more likely to see investment opportunities. We are also working to improve our health infrastructure and have constructed two modern hospitals. So we are in a period of transformation, a period of adjustment.
Is there any plan to revitalize the agricultural sector?
We are making adjustments. It has been difficult, because our farmers have abandoned the banana industry, because of the collapse of the sector. So we've had to reduce the banana industry to the most efficient farmers. We are trying to encourage young people to return to agriculture. We have a university agriculture program that has brought several hundred young people into the sector. And there is land available. The whole idea now is to redesign agriculture, ensure that we convince our farmers and our young people to handle agriculture as a business. That is what they have been lacking. The people need to appreciate and understand that you cannot have agriculture in the traditional way. Essentially, it is a business. We need to explore linkages between the agriculture sector and tourism. With the redesign of the agricultural sector—where we produce essentially forthe tourism sector—we can reduce all food imports and become more self-sustainable.
It has been reported that the tourism sector recorded a six percent increase in the first five months of this year. What policies are you implementing to maintain this growth?
We have a range of policies. First, aggressive marketing. Tourism cannot survive without marketing. We have to continue to attract visitors from our traditional markets and also explore new markets. Tourism becomes boring very quickly, because you are competing not only against your neighbors but the entire world community. Therefore, you need to constantly improve your product, upgrade it, change it. So, whoever comes to St Lucia, they feel that there is a different kind of experience. And, of course, what matters fundamentally in tourism is not just the beauty of the island, or the quality of the hotels; it is really about the people who manage the industry. So we are investing a lot in training our people so that they can be very responsive. There is a lot to be done, but marketing remains the key. And the marketing has to be very strategic to make visitors appreciate the uniqueness of the island.
You have just signed an agreement with OFID for a road project. How will this project contribute to the socioeconomic development of your country?
This project seeks to rehabilitate a very significant section of the road network in St Lucia, which links the two key centres of economic activity: the capital Castries and the tourism sector in the North, where most of the hotels are located. Some 27,000 people use the road on a daily basis, so there's massive congestion. What this project will do is to make the movement of traffic much easier, reduce travel time and—surely—increase productivity. It will also provide the crucial tourism sector with badly-needed infrastructure and at the same time allow us to increase investment in the sector. There are other benefits to be derived as well: the project will offer significant employment opportunities for the people of Saint Lucia, who are very anxious to get to work.
How do you see the relationship between St Lucia and OFID moving forward?
We are pleased to have renewed our relationship with OFID, which has handled my small state with the utmost civility, respect and sensitivity. It may seem a simple point to make, but it is important to us. We are a small country with just 180,000 people. And for all practical purposes, we are insignificant in the world community. We are grateful that OFID could reach out to us and work with us to make this project a reality. It is an important statement of the major friendship that we have. It is exceedingly difficult for the smallest states like ours to get funding from multilateral sources, so it is to OFID's credit that it is willing to extend support to us. I am pretty certain that we are going to be approaching OFID with other projects in the near future. There is great potential for us to strengthen our relationship.