Sparking educational reform in Uganda
Sparking educational reform in Uganda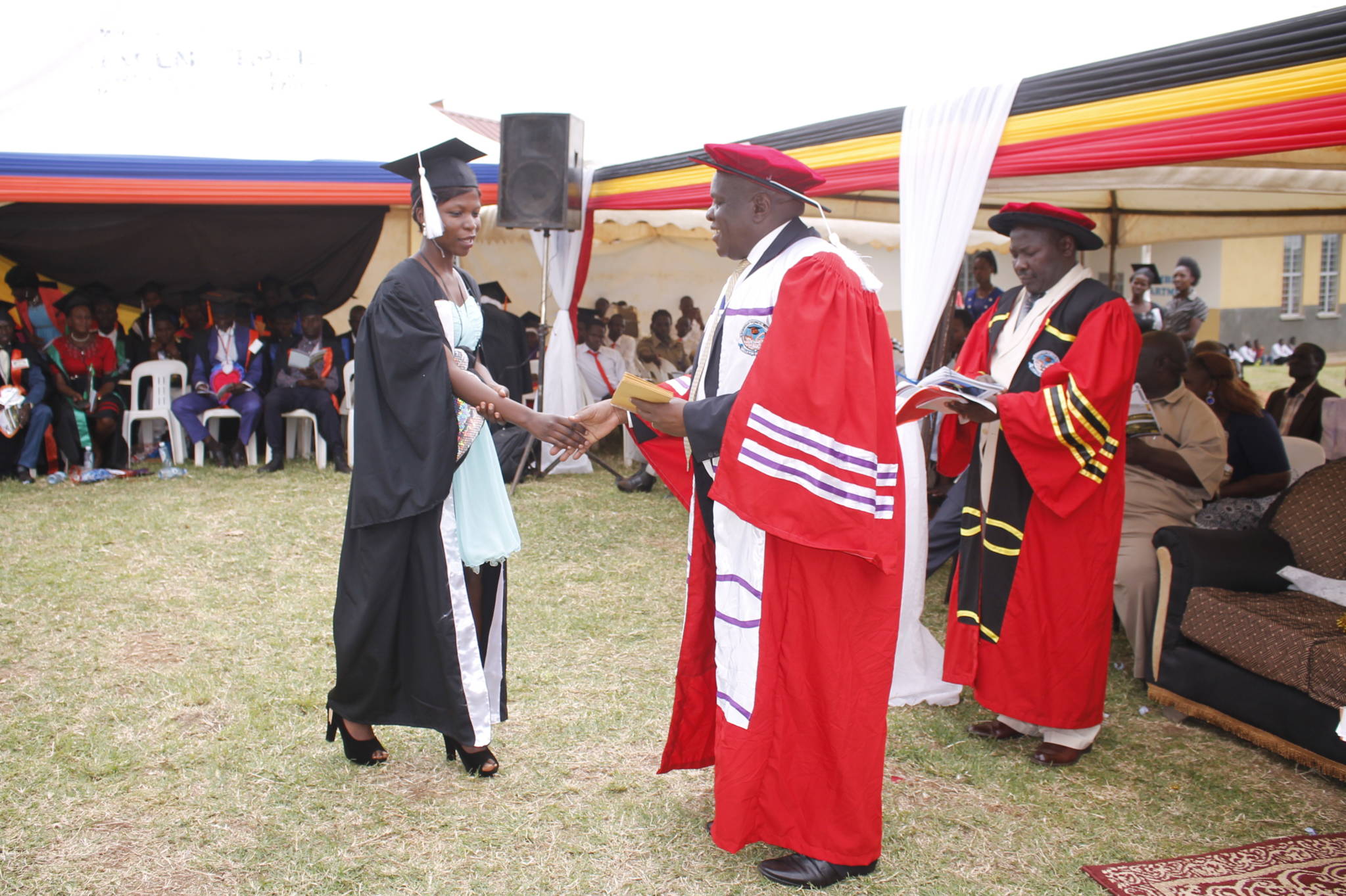 Photo: Uganda Vocational Education Project Mgmt Unit
Vocational education project supports growing industrial, agricultural and commercial sectors.
Some 10 years ago, the Ugandan government initiated a program of education reform to promote professional training for young people. Known as the Vocational Education Program and driven by a growing demand for skilled workers, it has so far produced nine higher-learning colleges, each in a different region of the country.
OFID has supported this program with two public sector loans: the first loan of US$22.9 million in 2009 helped finance the initial stages of construction; and a further loan of US$14.3 million in 2015 is helping to expand capacity and drive quality teaching.
The technical and vocational education provided by these schools is essential to equip workers for Uganda's growing industrial, agricultural and commercial sectors. By facilitating access to specialized training, the government is also addressing high unemployment rates and low income levels.
The nine colleges offer a spectrum of courses ranging from building and construction, through catering and computer applications, to fashion design and hairdressing. Enrolment across all courses is gender neutral – 50 percent of students are women and 50 percent men.
Solomon Amieyeofori, now retired but formerly OFID's country officer for Uganda, led OFID's cooperation with the Ugandan government on this project and praises the commitment to education reform and the successful completion of Phase 1. Sasaenia Paul Oluwabunmi has taken on the OFID mantle from Amieyeofori: "As an African, I understand the challenge of youth unemployment across the continent," he says.
"It's satisfying to see the objectives of this project already being achieved," Oluwabunmi continues, looking at a photograph of recent graduates from the Nawanyago Technical Institute. In August, 228 students graduated from this institute – one of the nine new facilities – in the Kamuli District of Uganda. These young graduates will be among the first wave of professionals to benefit from the country-wide program and have much better prospects than before.
"I hope this program becomes a model for other African countries," says Oluwabunmi.