Small Enterprises Suffer Big Impact from Slowdown
Small Enterprises Suffer Big Impact from Slowdown
Insecurity and volatility deal massive blows to the delivery of SDG 8. Over 200 million people are currently unemployed, says the International Labor Organization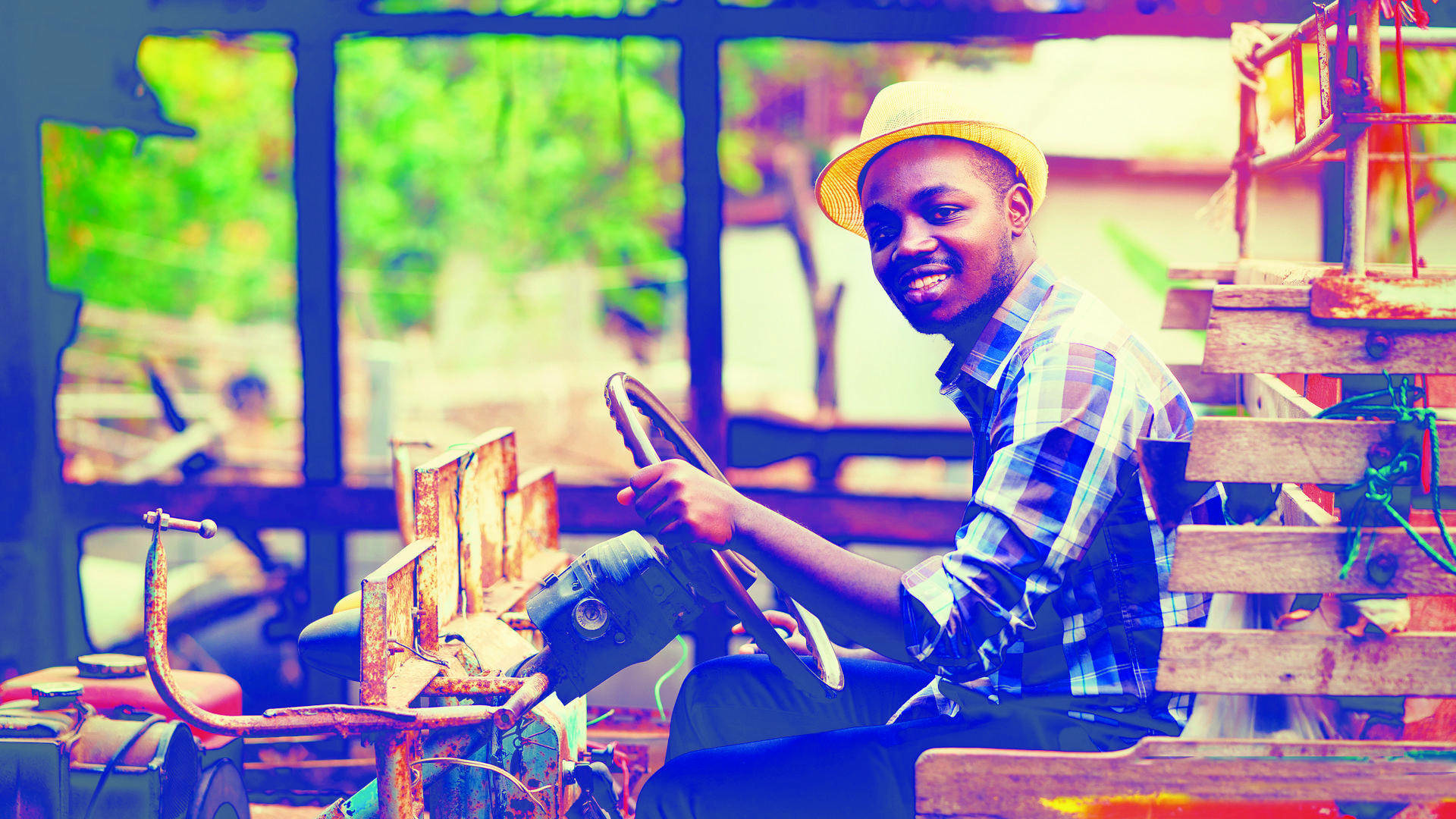 Photo: arrowsmith2/Shutterstock.com
Without decent work opportunities and inclusive sustainable economic growth, people around the world are not able to maintain livelihoods and improve living standards for themselves or their families. SDG 8 calls for opportunities for full employment and decent work for all, alongside the eradication of forced labor, human trafficking and child labor, and the promotion of labor rights and safe and secure working environments.
Even before the outbreak of the COVID-19 pandemic and the war in Ukraine, one in five countries were likely to see per capita incomes decline in 2020, according to the UN. Now, the economic and financial shocks associated with the pandemic (such as disruptions to industrial production, financial market volatility, and rising insecurity) and the economic consequences of the ongoing war are hindering the already sluggish global economic growth and affecting millions of jobs around the world.
As a result, progress towards achieving SDG 8 is likely to have suffered one of the biggest setbacks among all 17 SDGs. Recent data shows that although the global economy began to rebound in 2021, bringing some improvement in unemployment, recovery remains elusive and fragile. Recovery also significantly varies among regions and countries. While developed economies are recovering more quickly, the least developed countries are struggling with weak growth and rising unemployment. Over 200 million people around the world are currently estimated to be unemployed, according to the International Labor Organization (ILO).
Nine out of ten jobs created by SMEs
"A number of the global development goals are very closely linked to small and medium-sized enterprises," says Matthew Gamser, CEO of the SME Finance Forum, a global network to expand access to finance for small and medium-sized businesses managed by the International Finance Corporation (IFC). "I think there's more widespread recognition of the significance of SMEs for employment as they represent a majority or an overwhelming majority in most countries."
According to the ILO's 2019 Small Matters report, more than 2.3 billion people either work in SMEs or are own-account workers, all of which adds up to 70 percent of total employment worldwide. In high-income countries, 58 percent of total employment is in small economic units, while in low- and middle-income countries the proportion is considerably higher. In countries with the lowest income levels, the proportion of employment in small economic units is almost 100 percent.
In addition, an average of 62 percent of employment is in the informal economy, where working conditions tend to be difficult (lack of social security, lower wages, poor occupational safety and health conditions and weaker industrial relations). "Unless one focuses on designing SMEs in a way to help them to grow and create more jobs, more importantly "decent" jobs, it's hard to see how you can properly progress SDG 8," Gamser says.
"The three main challenges that SMEs are facing are access to finance, access to markets and access to basic skills," says Gamser. Even though progress has been made, he does not think the forthcoming 2023 SME financing gap figures will be much different from 2017: the gap will likely still be over US$5 trillion.
However, there may be a silver lining, and we owe it to technology. This is how Gamser explains it: Just six years ago, more than half of SME retailers' transactions were paper-based, in the form of cash or check and the basic way SME financing was accomplished was by human effort. For example, if a small business wanted to get credit, the only way for financial institutions to properly assess the risk would be to physically go and evaluate the company, which is both a very time consuming and expensive process. As a result SMEs to a large degree remained unserved or underserved and were not able to get access to funds to grow their businesses.
A window of opportunity
"That world is long gone," Gamser says. Why? "First because of the emergence of new platforms for digital finance, but also partly because COVID-19 gave digital payments a huge boost. The pandemic made many physical transactions impossible over a significant period, and made digital alternative payments, whether by card, mobile or internet, necessary for small business survival. COVID-19 also made e-commerce much, much more attractive, even for the smallest merchants."
These new models show great promise, tapping into real-time transactional data from SMEs, enabling quicker, better-informed decisions on capital needs and risk.
New entities like Kabbage and Funding Circle in developed markets, and Ant Financial, WeBank, eFactor Network, Fawry Microfinance, Funding Societies – Modalku or JUMO in emerging markets are data-driven newcomers. They get basic permissions from entrepreneurs, and then pull the data they need immediately from digital infrastructure, making key lending decisions within a few seconds. "I'm very optimistic about what we can do, because of the increasing digitalization of both business and finance. These innovations are opening up opportunities for doing things in financing SMEs, that we just couldn't do before," says Gamser.
"Education, education, education"
SDG 8 indicators and the other top challenges experienced by SMEs are also closely linked. SMEs are lacking access to skills and capabilities to manage and grow their businesses. This should not come as a surprise: The proportion of the world's youth not engaged in either education, employment or training increased from 21.8 percent in 2015- 2019 to 23.3 percent in 2020 due to the pandemic. This represents an increase of almost 20 million young people aged 15 to 24. Meanwhile, both technical and vocational education and on-the-job training suffered massive disruptions, forcing many young people to quit their studies, according to the UN.
One of the key targets of SDG 4 – Quality Education is to increase the number of young people and adults who have relevant skills, including technical and vocational skills, for employment, decent jobs and entrepreneurship. The goal's broader aim is to ensure inclusive and equitable quality education and promote lifelong learning opportunities, all of which have been hugely set back by the pandemic.
Lengthy school closures during the pandemic came at a time when the world was already struggling with a crisis in learning: too many children lacked the fundamentals in reading and math, according to the UN. Accordingly, the proportion of children meeting the minimum required proficiency in reading at the end of lower-secondary school was between 70 and 90 percent in most high-income countries in pre-pandemic times. That proportion fell below 60 percent in almost all lowand middle-income countries.
The slow overall progress and the harsh interruption in basic education are making it more difficult to have a skilled workforce in the long run.
Vocational education and training programs are implemented in some countries, like Chad featured below, are helping to equip youth with the skills for specific jobs. SDG 4 and SDG 8 are closely linked because quality education and lifelong learning opportunities are essential for building human capital, which is a key driver of economic growth. Education and skills development are necessary to promote innovation, productivity and entrepreneurship, which are critical for creating decent work opportunities and achieving sustainable economic growth.
Therefore, investing in education and skills development will continue to be essential for achieving the intertwined SDGs on education and employment.
El Salvador and SMEs
In El Salvador, small and medium-sized enterprises (SMEs) represent over 95 percent of all businesses and significantly contribute to job creation and economic development. In 2021, the OPEC Fund provided a US$25 million loan to Banco Promerica for on-lending to local SMEs and women-owned businesses to promote the economic recovery following the COVID-19 pandemic.
Supporting Jobs in Jordan During the Pandemic
The Jordanian economy shrank by 1.6 percent in 2020. Unemployment rose to 24.7 percent in the fourth quarter, with youth unemployment rates reaching an unprecedented 50 percent, according to World Bank analysis. A US$70.5 million OPEC Fund loan is supporting the creation of some 14,500 jobs in the forestry and tourism sectors; promoting the employment of ITS graduates; and strengthening the staffing of healthcare institutions.
Promoting Scientific Vocational Education in Chad
The government of Chad has identified education as a key sector for national development and adopted a two-year national strategy for higher education, scientific research and vocational training in 2021. In 2022, the OPEC Fund provided an US$11 million loan to support Phase 2 of the Abéché National Institute of Science and Technology Expansion Project, which aims at increasing the number of students in higher education and linking human resource development programs with the labor market.
AS PUBLISHED IN THE OPEC FUND QUARTERLY ISSUE: THE SUSTAINABILITY AGENDA: HALFWAY TO 2030