Regional integration and Plan Djoliba
Regional integration and Plan Djoliba
Mobility, fluidity, agility and solidarity in Western Africa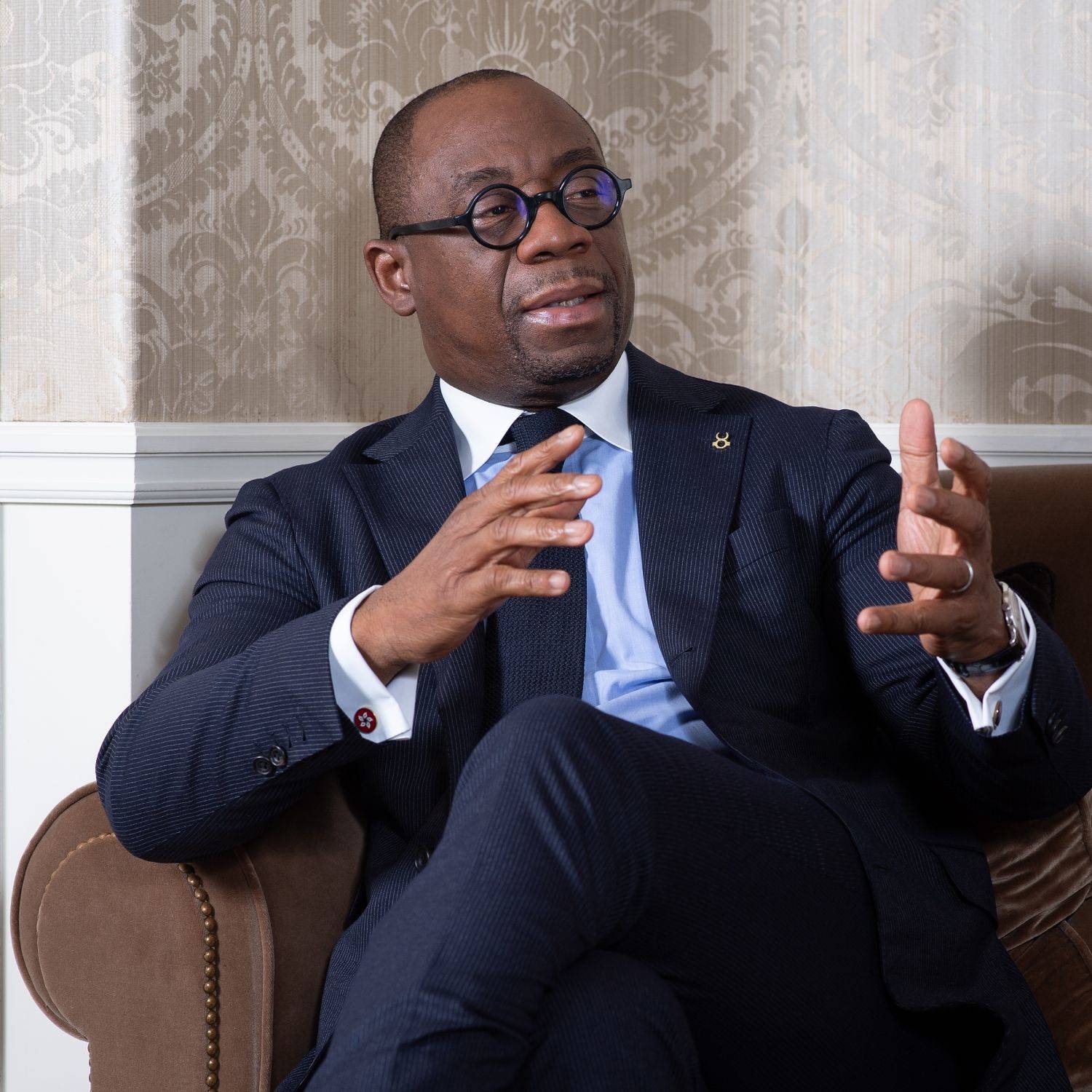 In October 2020, the OPEC Fund and the West African Development Bank (BOAD) signed a framework agreement to strengthen their development cooperation in the member countries of the Western African Economic and Monetary Union (WAEMU).
BOAD President Serge Ekué explains how WAEMU countries are dealing with COVID-19 and what the bank – the common development finance institution of Benin, Burkina Faso, Côte d'Ivoire, Guinea-Bissau, Mali, Niger, Senegal and Togo – will focus on in the coming months…
As published in the 01/2021 issue of the OPEC Fund Quarterly.
OPEC Fund Quarterly: How are you responding to COVID-19 in Western Africa?
Serge Ekué: To limit human casualties, we are maintaining vigilance by applying barrier measures and social distancing. BOAD is financing health response plans, and increasing support measures for disaster-stricken activities to safeguard jobs and stimulate household consumption. In short, we are investing massively for economic recovery in major infrastructure projects and productive sectors. But WAEMU will witness a slowdown in economic growth: 2.4 percent against the 6.6 percent initially projected. This loss in growth is due to the restrictive measures taken to contain the health crisis. The tertiary sector (trade, transport, hospitality, tourism and restaurants) has been the main growth driver in recent years, but it is the most exposed to the crisis.
OFQ: How important is the private sector in supporting recovery from COVID-19? What can be done to strengthen private sector-led growth?
SE: The private sector contributes 75 percent to GDP and is the engine of economic growth. Small- and medium-sized enterprises (SMEs), particularly, are the major sources of employment and income for people. The private sector represents the main axis that member states use to attract resources (foreign direct investments, especially) and to finance investment projects.
To strengthen the private sector, we can improve its competitiveness by reducing the costs of production inputs, and by making the legislative and regulatory framework more attractive. BOAD strives to facilitate access to investment credit for SMEs and to strengthen the financial inclusion of vulnerable groups (youth, women) and the informal sector.
OFQ: What are the focus areas of increased cooperation between the OPEC Fund and BOAD going forward?
SE: We have signed a framework agreement to strengthen development cooperation in WAEMU member countries, which are also OPEC Fund beneficiary countries. From a project co-financing perspective, the agreement will improve our cooperation and help us explore financial solutions together, such as long-term lines of credit, trade finance, and perhaps even financing project preparation. The agreement also prepares the ground for establishing a technical partnership. We will certainly also be increasing our exchange of information and knowledge sharing.
OFQ: What are the comparative strengths of the OPEC Fund and BOAD in this partnership?
SE: We will benefit from the OPEC Fund's financial engineering and global experience across both its public and private sector windows and the organization's creditworthiness and international reputation. BOAD brings excellent knowledge of WAEMU and will help the partnership focus on SMEs, financial inclusion and providing support for regional integration.
OFQ: BOAD recently launched a new strategic plan – what is the main focus?
SE: The new strategic plan for 2021-2025 is known as 'Plan Djoliba' in reference to the River Niger, which crosses several member states and reflects the objectives of regional integration: mobility, fluidity, agility and solidarity.
The objective of this plan is to increase BOAD's capital to support greater development impact through creating more productive jobs, income and opportunities (especially for youth and women).
Plan Djoliba is structured around three strategic operational areas: strengthening regional integration; contributing to the creation of value and productive employment in support of the states and the private sector; and strengthening resilience to climate change.
Priority focus areas include: transport and ICT infrastructure/digitalization; production and equitable access to energy and natural resources; agricultural production and food security; real estate (including tourism infrastructure) and housing, especially social housing; health; and education.