"Reaching the People is Half the Struggle"
"Reaching the People is Half the Struggle"
Even before the recent outbreak of violence, a third of Sudan was regularly going hungry. As troubles mount up, what does the future hold for Sudan – and how can the development community help?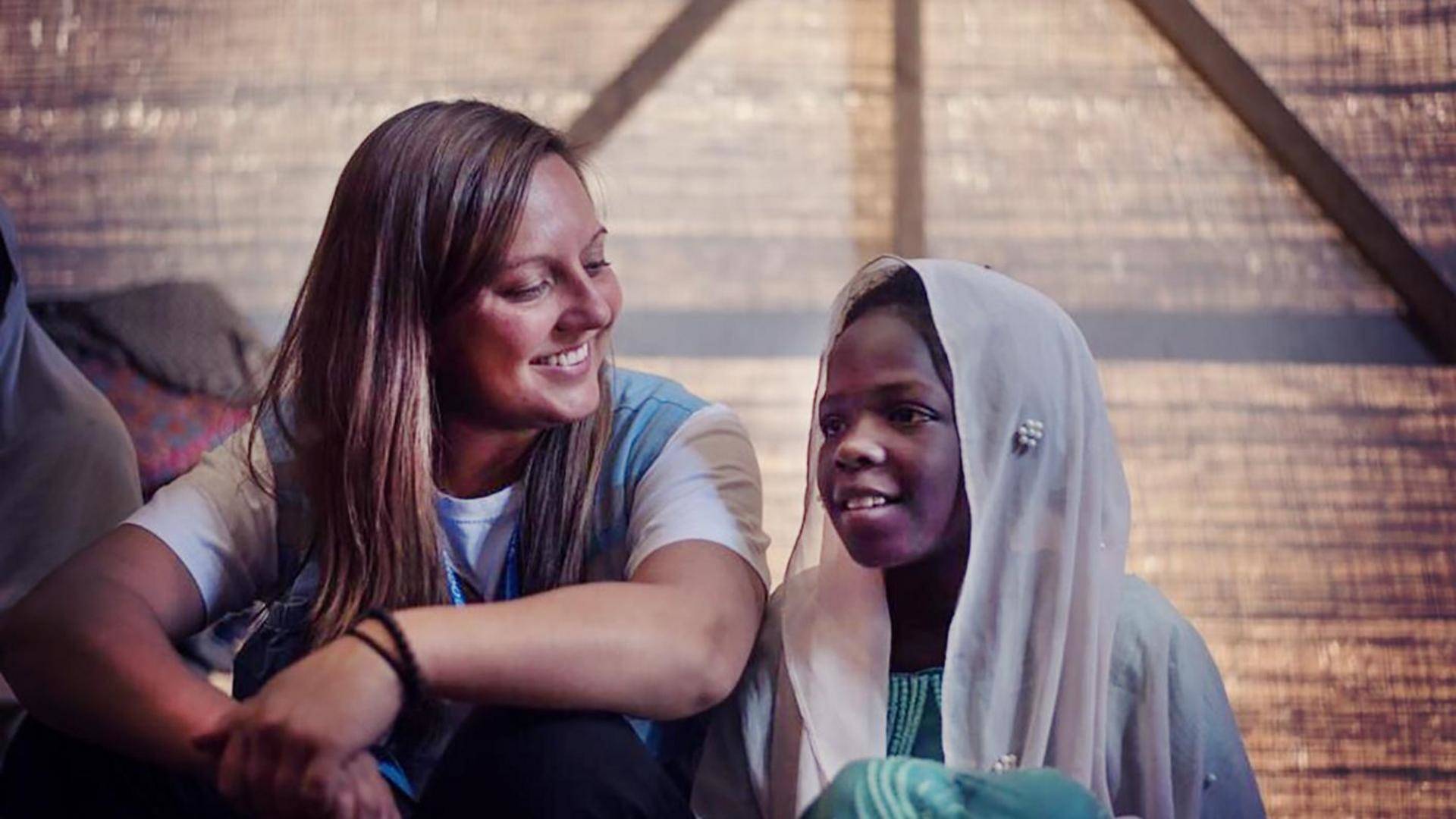 "Hunger season" falls from June to September each year in Sudan, and is a time when subsistence farmers and their families struggle to survive, often seeking help from the World Food Programme (WFP), either in the form of food parcels or cash handouts. Compounding matters, it is also the rainy season, when poor roads make travel and food distribution extremely difficult, even in peacetime.
Published just days before the latest outbreak of violence, a WFP assessment found that almost 17 million people in Sudan were already suffering from "acute food insecurity" – which means they are not starving, but are rarely sure where the next meal will come from.
That number is now very likely to rise to well over 19 million people, given the massive disruptions sweeping the country – disruptions directly linked to the security situation but also following the widespread looting of UN warehouses. According to the WFP, more than 17,000 metric tonnes of emergency food supplies were stolen in the first few days of the fighting alone. Food destined for people who were already going hungry.
After losing several staff in April, the WFP and other UN organizations moved their operations from Khartoum to the relative safety of Port Sudan on the Red Sea coast. Yet beyond immediate needs in Sudan, the conflict is already having knock-on effects, as food aid has stalled to landlocked South Sudan. A regional crisis looms.
In an interview held just before the conflict erupted, the WFP's Head of Communications in Sudan, Leni Kinzli, highlighted the many risks and vulnerabilities facing this immense African country, which even in peacetime struggles to feed its population.
OPEC Fund Quarterly: Millions of people in Sudan are now facing "acute food insecurity". What does that mean in layman's terms?
Leni Kinzli: The WFP's latest Comprehensive Food Security and Vulnerability Assessment speaks of 16.8 million people. What it means is that over a third of the country is struggling to get food in. You have five different levels of food insecurity, from the lowest (level one) to the highest (level five), which is famine conditions and which thankfully we don't see anywhere right now in the country. Acute food insecurity is level three.
In Sudan, one of the main drivers of food insecurity is the economic crisis. It's not that food is unavailable, but rather unaffordable for many people. Having said that, there are areas in Sudan that are heavily food insecure. In some parts of Darfur around 90 percent of the population are suffering from acute food insecurity.
OFQ: Are we in danger of some areas reaching a tipping point into famine, if we have different crises hitting all at once or in quick succession?
LK: There is a risk, but it depends on a lot of factors. Last year one of the drivers of food insecurity was the poor harvest following erratic rainfalls, with floods in some areas and droughts in others. The harvest was 35 percent lower than the year before and 30 percent below the five-year average.
Luckily we're seeing an above-average harvest season this year, especially of staples like wheat, sorghum and millet. So, the risk is lower, but it always depends on external conditions like the economic situation or unforeseen climate events.
OFQ: Sudan is the world's 15th largest country by area – about three times the size of France – and two-thirds of the population live in the countryside. How difficult is it to reach people in need? How do you manage?
LK: It's very difficult, especially in some rural areas. In the rainy season, there are some parts of the country that we can't reach at all because the roads get so flooded. You'll see pictures of WFP trucks trying to drive through muddy, waterlogged roads and getting stuck. To avoid that, we pre-position food in some areas ahead of the rainy season, so that people can be sure of receiving their monthly food rations.
There are also some areas that are basically accessible only by helicopter. The WFP manages the UN Humanitarian Air Service, which we use to fly to 36 locations across Sudan. That gives you an idea of just how hard it is to cross the country and all the locations where people need assistance.
The other factor is insecurity and pockets of intercommunal violence, especially in the Darfurs, which can be impossible to navigate. And then, of course, there's the question of funding. Amid the economic fallout from the COVID-19 pandemic, the conflict in Ukraine and the global food crisis, severe funding constraints prevent us from reaching everybody who needs help. Our current shortfall is US$300 million.
OFQ: How much of the land in Sudan is arable? Is climate change and desertification making life harder for farmers?
LK: Around 40 percent of the land is arable. But of that area, less than a quarter is actually being used. So, there is a huge potential to increase Sudan's agricultural productivity.
At the same time, 80 percent of the wheat consumed in Sudan is imported. Two factors from the war in Ukraine affected the situation here. First was the sudden spike in fuel prices, which made it harder and more expensive to import food. Second was the doubling of fertilizer prices. The planting season for wheat in Sudan is late October to early November, and the fertilizer prices were so high that smallholder farmers simply couldn't afford them. The WFP partnered with the African Development Bank to subsidize and distribute fertilizers to offset the impact of those high prices.
OFQ: How can development banks help on all these fronts? What would provide the biggest impact for the most vulnerable communities in Sudan?
LK: There are several ways to help. For example, with the African Development Bank we're not only subsidizing fertilizers, but also providing tools for farmers and improving storage infrastructure. A joined-up response.
The WFP is also targeting funding on road and rail infrastructure. Together with the Sudan Railways Corporation, the WFP carried out a detailed assessment of the rail network, looking at which areas and lines need to be rehabilitated. The cost was put at US$60 million to get these lines up and running again and to have a connection from Port Sudan to Wad Madani, which is a key logistics point for food distribution into South Sudan.
So far, the WFP has built one short railway line from Port Sudan, which enabled us to take millions of tonnes of food straight off cargo ships. That's also important because the WFP is the lead agency for logistics for the humanitarian and development community, so it also falls within our mandate to work on things like this. The WFP is about so much more than food alone.
Crisis in Sudan: The impact on food aid
After losing several staff in April, the WFP and other UN organizations moved their operations from Khartoum, in central Sudan, to the relative safety of Port Sudan. The outbreak of armed conflict means food aid has stalled to landlocked South Sudan. It has also affected several other parts of Sudan, including the western desert region of Darfur, which borders Chad, where warfare has killed as many as 300,000 people and displaced 2.7 million since 2003.
Profile: Leni Kinzli
Leni Kinzli has been Head of Communications at the World Food Programme in Sudan since September 2020. She previously worked as Public Information Officer for the United Nations in Nigeria, South Sudan and New York City.