Providing food security beyond borders
Providing food security beyond borders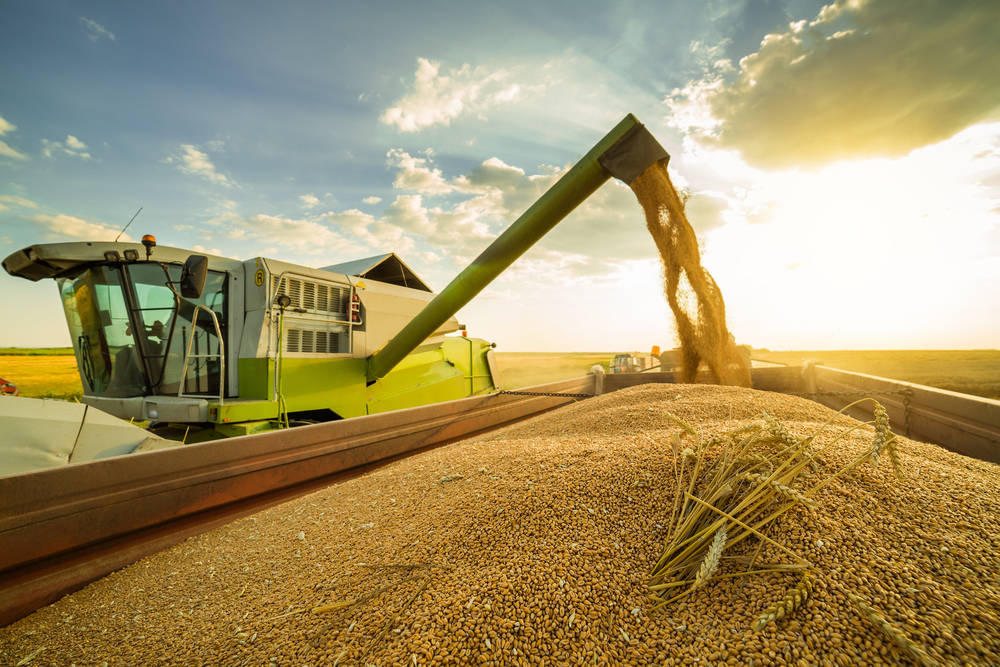 Photo: Shutterstock
After a historic drought in 2012, the threat of a supply shortage of Kazakhstani wheat to Central Asia mobilized international support to ensure food security in the sub-region, without increasing the price of the staple. Fortunately, help arrived in time.
Extractive industries have been and will continue to be the main engine of development in Kazakhstan, one of the world's top oil producing and exporting countries.
However, the worlds' ninth largest country, which is comparable in size to Western Europe, has been working aggressively to diversify its economy in order to reduce dependence on hydrocarbons. Its diversification strategy is based on other major exports that include cereals, textiles and livestock.
Representing over 85 percent of the total cereal production of the country, wheat positions Kazakhstan among the top ten exporters worldwide, at the same level as India and three positions above China.
Despite agriculture accounting for only five percent of GDP, the sector continues to employ almost one-third of the working population and is critical to addressing poverty and food security across the sub-region.
The majority of Kazakhstan's export products – the bulk of which are cereals – are traditionally sold to Afghanistan, Iran and Turkey, and to food deficit countries in Central Asia, including Azerbaijan, Kyrgyzstan, Tajikistan and Uzbekistan.
Steady production guarantees an adequate supply with stable prices for consumers.
Kazakhstan is classed by the World Bank as an upper middle-income country, and only 5.3 percent of its 17 million inhabitants live below the poverty line. Since its independence in 1991, Kazakhstan has made significant progress toward developing a market economy. This has had a positive impact on poverty rates, which fell from 46.7 percent in 2001 to 6.5 percent in 2010.
However, as the largest landlocked country in the world, Kazakhstan has to depend on its neighbors for the overland transportation of its exports, especially oil and grain, to sea ports.
A difficult year
In 2012 a severe drought persisted across parts of the Central Asian country, cutting the grain crop by five million tons. This was in direct contrast to the record harvest of 2011 announced by Kazakh President Nursultan Nazarbayev. "This year won't be an easy year for agriculture," said the press of 2012.
The knock-on effect of the drought has seen exports in the marketing year to June 30, 2013, down by over two million tons, to 10 million tons versus the record 12.1 million tons for the season that ended June 30, 2012.
Transportation and other infrastructure weaknesses cause additional problems. The government has attempted to tackle these by providing subsidies for transporting grain to the Black Sea and Baltic ports, securing more grain rail wagons and considering insurance guarantees on agricultural loans.
However, these measures are not enough. Transportation costs remain high, the quality of transport facilities is low, and storage capacities are insufficient to serve the country's needs.
This summer, OFID participated jointly with the Islamic Trade Finance Corporation (ITFC) in a trade finance syndication in favor of AIC Invest, the largest agribusiness enterprise in the country. The purpose was to facilitate wheat sales to the export market, which has been showing increasing demand. Despite the drought, domestic supplies were not endangered.
Saud Al-Rajhi, OFID private sector operations officer in charge of the agreement with AIC Invest, explained: "Farmers are grouped in cooperatives to fulfill the required amount of wheat to export. AIC Invest handles the collection and the delivery to the ports.
"Regionally, the whole process is a chain designed to maintain supply levels of wheat to international markets and as result prevent wheat prices from increasing. In Kazakhstan, the chain ensures that OFID's resources reach farmers that work within cooperatives."
For OFID, the contribution to food security as a regional issue is in line with its noble mission to alleviate poverty. Through cooperation with partner institutions, the threat of scarcity has been averted, and bread will be in every household in Central Asia, at the normal price.
Operations in Kazakhstan
Country
Kazakhstan, Kyrgyz Republic, Tajikistan, Turkmenistan, Uzbekistan
Category
Research and similar intellectual activities