Promoting socio-economic growth and connectivity in Bangladesh
Promoting socio-economic growth and connectivity in Bangladesh
US$75m loan to Bangladesh will reduce travel time and costs and enable agricultural produce to reach marketplaces faster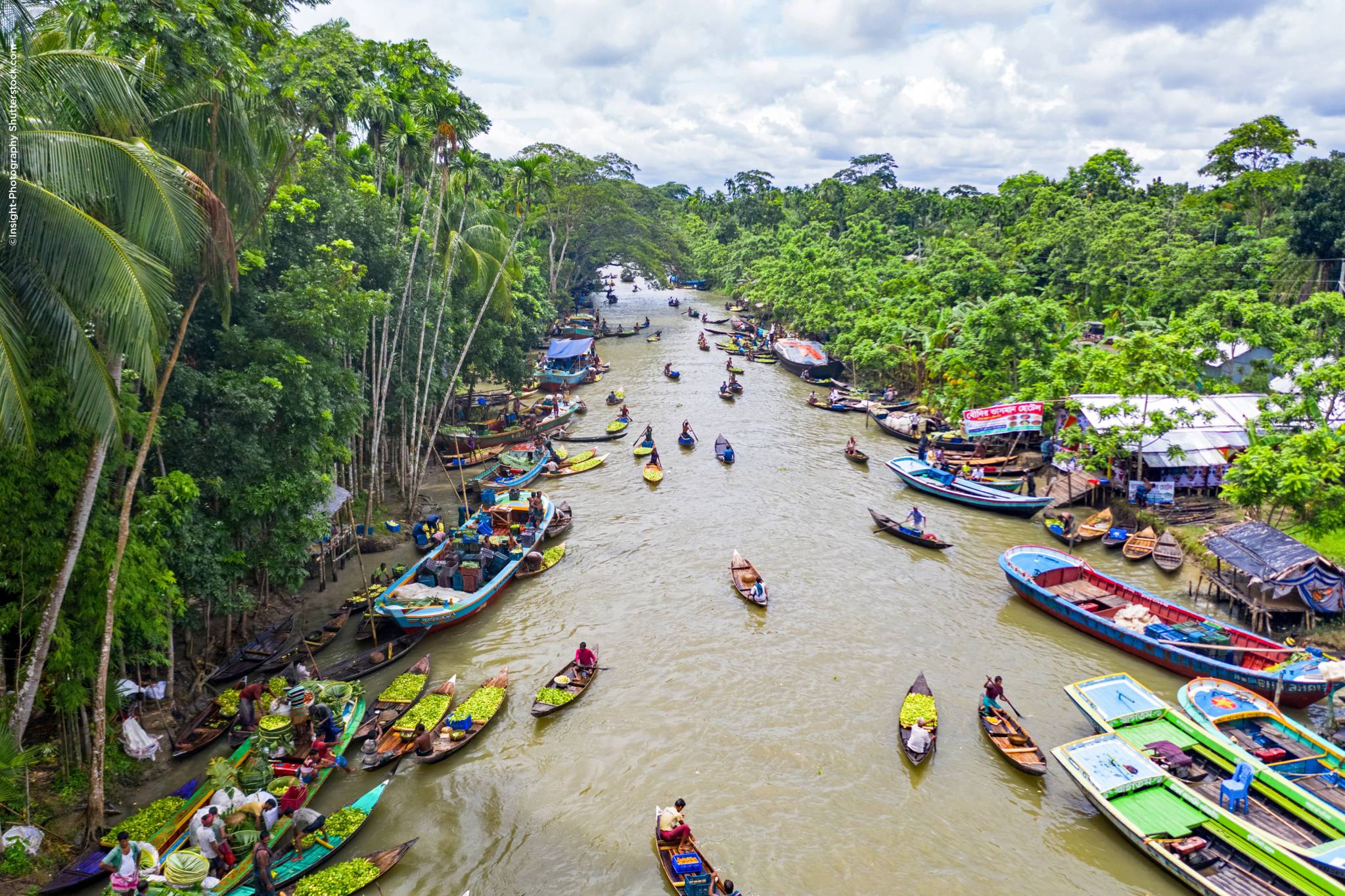 Photo: Insight-Photography _ Shutterstock.com
The OPEC Fund has signed a US$75 million loan agreement with Bangladesh to improve connectivity and accessibility between the rural southwest regions and the capital Dhaka. The loan will co-finance the construction of the Nalua-Baherchar Bridge (1.3km) over the Pandab-Paira River and build access roads.
This project will improve connectivity between Dhaka and the southwest districts of Barisal and Patukhali, where agriculture and fishing are key economic activities. Because travelers currently cross the river by ferry, the project will reduce travel time and costs while also allowing agricultural produce to reach marketplaces faster. The government of Bangladesh is also co-financing the project.
Bangladesh's rapid economic growth has increased the demand for energy, transportation, and urban development. Infrastructure development is critical for improving the country's competitiveness and economic efficiency. As part of its latest Five-Year Plan, the government of Bangladesh is continuing to intensify and focus efforts on strengthening its transportation network.
OPEC Fund Director-General Abdulhamid Alkhalifa said:"We are pleased to support Bangladesh in its goal to advance its transport sector. A stronger transportation infrastructure lowers costs and travel times, increases competitiveness, and helps to expand intraregional trade. This project will ultimately improve connectivity for nearly 1.6 million people. The OPEC Fund looks forward to further expand its strong partnership with Bangladesh."
The OPEC Fund has supported Bangladesh for 45 years and committed more than US$667 million (including the present loan) in public sector funding to help boost the country's transportation, energy, financial, agriculture, water supply and sanitation and education sectors. Commitments under the OPEC Fund's Private Sector and Trade Finance Facility helped strengthen the energy, industry and telecom sectors, among others, and enabled financial institutions to expand their services for on-lending to Bangladesh's small- and mediumsized enterprises.