"Pandemics don't need passports to cross borders"
"Pandemics don't need passports to cross borders"
Interview with Mamta Murthi, World Bank Vice President for Human Development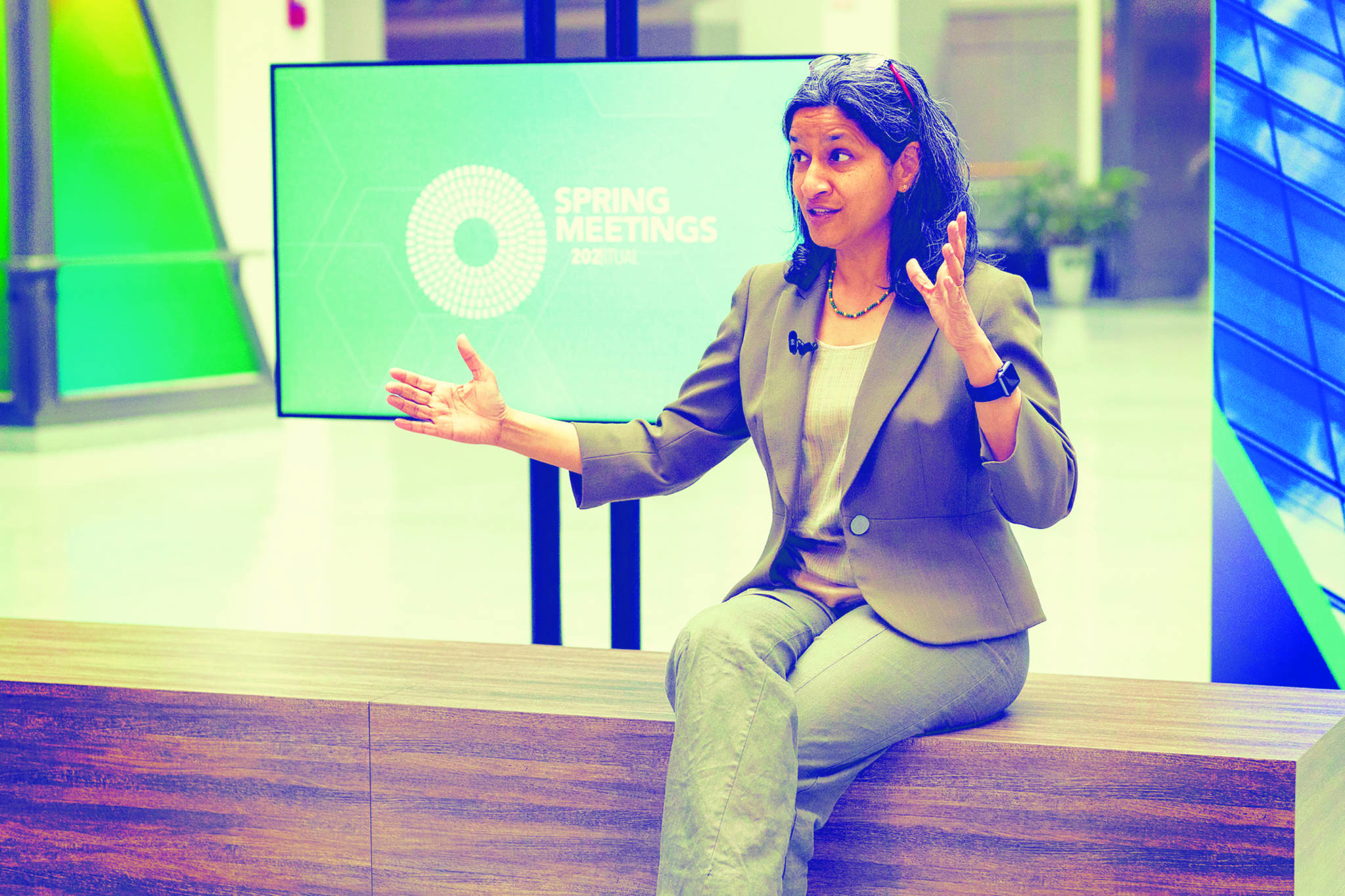 Photo: 2021 The World Bank Group
In a conversation with Mamta Murthi, World Bank Vice President for Human Development, we discuss lessons learned from the COVID-19 pandemic, its impact on global healthcare and the way forward to build more equitable and sustainable systems
As published in issue 04/2021 of the OPEC Fund Quarterly
OPEC Fund Quarterly: What has the COVID-19 pandemic taught us about global pandemic preparedness and healthcare systems?
Mamta Murthi: The COVID-19 pandemic has savagely exposed the weaknesses of healthcare systems and pandemic preparedness. Even countries that were considered to have been well-prepared initially faced incredible difficulties.
On the supply side, health services have been disrupted because resources are being prioritized for the pandemic, while at the demand side we see issues such as loss of livelihoods and economic hardship caused by the pandemic.
The pandemic has clearly shown that there is a need for much more investment in healthcare, including preventive systems such as surveillance and monitoring, in addition to the capacity to treat people when a disease becomes an epidemic or a pandemic. This requires financing, institutional strength, development and cooperation across borders.
OFQ: Has the pandemic changed the way the World Bank Group is working? Did you, for example, hire extra staff or change your priorities?
MM: The pandemic has led to the largest ramp-up in our financial support to the public and the private sectors in our history. In the past 18 months, the World Bank Group provided over US$150 billion in financing to support developing countries. Our financing has helped provide governments with resources to expand safety nets for people. We have supported emergency health measures and education systems. We helped farms and businesses and provided trade finance. We also extended budget support to governments, which have been squeezed due to falling tax revenues and economic inactivity.
OFQ: Can you give us concrete examples of the World Bank's impact with its pandemic response?
MM: The global COVID-19 pandemic vaccination campaign is the largest in history, presenting challenges unprecedented in scale, speed, and specificities, especially in low- and middle-income countries. In November 2020, together with the World Health Organization (WHO), UNICEF, the Global Fund and the Vaccine Alliance (GAVI), we rolled out readiness assessments in over 140 countries. Based on our findings, we provided project financing for the purchase of vaccines and filling supply gaps. We are making US$20 billion available to help countries purchase and deploy vaccines. This builds on a US$8 billion global health platform, which has helped in the initial emergency response.
OFQ: How can countries make their health systems more equitable and more sustainable, ensuring that the most vulnerable like women and children are not left behind?
MM: In the short term, it's still all about addressing COVID-19. Countries have to focus on acquiring and deploying vaccines and ensuring that national vaccine deployment plans are prioritized and inclusive. Programs should benefit vulnerable populations and help ensure gender equality.

In the medium to long term, I think it's extremely important to have well-resourced and well-staffed basic healthcare. We support countries to raise resources so that they can fund the basics adequately, but also to make sure that money is well spent and resources are reaching the targeted populations. We are very concerned that most developing countries do not have the resources to fight COVID-19 or to strengthen their healthcare systems.
Their resources are insufficient to prepare for the next pandemic and to expand health coverage. This is why we are making the case that healthcare needs to be prioritized within government spending. There is also a very strong role for external financing, especially in the short and medium term. Over time, we can expect countries to fund more of their healthcare with their own domestic resources.
OFQ: What should the countries focus on?
MM: Funds need to be focused on the building blocks of healthcare such as strong surveillance and monitoring, primary healthcare and robust supply chains.
Surveillance and monitoring systems are needed to detect a disease outbreak. Such systems need to scan for environmental factors, animal diseases, as well as human diseases. Ebola, Zika, or COVID-19 are zoonotic diseases that have leaped from animals to humans.
Systems also need to function at national and regional levels. Pandemics don't need passports to cross borders.
Another fundamental building block is the decentralized manufacturing of medical equipment. The pandemic has taught us that this capacity is very concentrated. There have been serious supply chain issues when COVID-19 first struck with the supply of personal protective equipment, medical equipment and ventilators. Now, the global supply of vaccines is very uneven.This is why it is very important that we increase capacities for manufacturing in a decentralized manner. This would strengthen resilience.
OFQ: In June, the G7 pledged US$2 billion to purchase doses of vaccine. How much of these have been deployed?
MM: So far only about 15 percent of the pledges have been delivered. In sub-Saharan Africa vaccination rates are as low as five to six percent – compared to well over 50 percent in richer parts of the world. It is sobering. The two factors behind this inequity have been the limited supply and speed of donations.
It is a big challenge that we have this huge inequity in access to vaccines. Initially the supply was limited, then
the available supply was picked up by richer countries.
We have set up a Multilateral Leaders Task Force with partners such as WHO, International Monetary Fund and World Trade
Organization and asked countries who made pledges to accelerate their donations. We're also asking them to favor low-income countries or vaccine procurement mechanisms like the COVID-19 Vaccines Global Access (COVAX) initiative and the African Vaccine Acquisition Trust. The World Bank is also working with countries to participate in these pools so they can use joint purchasing power.
OFQ: Did you change your strategy towards partnerships in the context of the pandemic?
MM: The COVID-19 pandemic has made everyone work with each other a lot more, because nobody can handle this crisis on their own. What we see now and want to encourage even more is the power of coming together.
There's a partnership in virtually every activity that we engage in, it's almost hard to imagine what we could do on our own. The pandemic really showed how institutions, despite their different mandate and operating styles, rules and procedures, can actually come together when there is a global emergency that needs to be addressed by everyone.
World Bank support
The World Bank has supported fragile countries with early detection and rapid response to contain the spread of COVID-19. In Yemen, along with the World Health Organization and UNICEF, it helped to establish 37 isolation units and supply medicines and medical equipment. It also supported training and deployment of rapid response teams to 84 high-priority districts, where they are helping detect and respond to COVID-19.
In addition to first response and supporting countries with a focus on the purchase of PPE, medicines and the upgrading of health facilities, the World Bank supports vaccine operations. In Ecuador, the World Bank's US$150 million financing will be used to purchase vaccines as well as manage supply chains, logistics and distribution.
With this funding, the government expects to vaccinate approximately 30 percent of the population.