OPEC Fund-supported power projects win PFI "Deal of the Year" awards
OPEC Fund-supported power projects win PFI "Deal of the Year" awards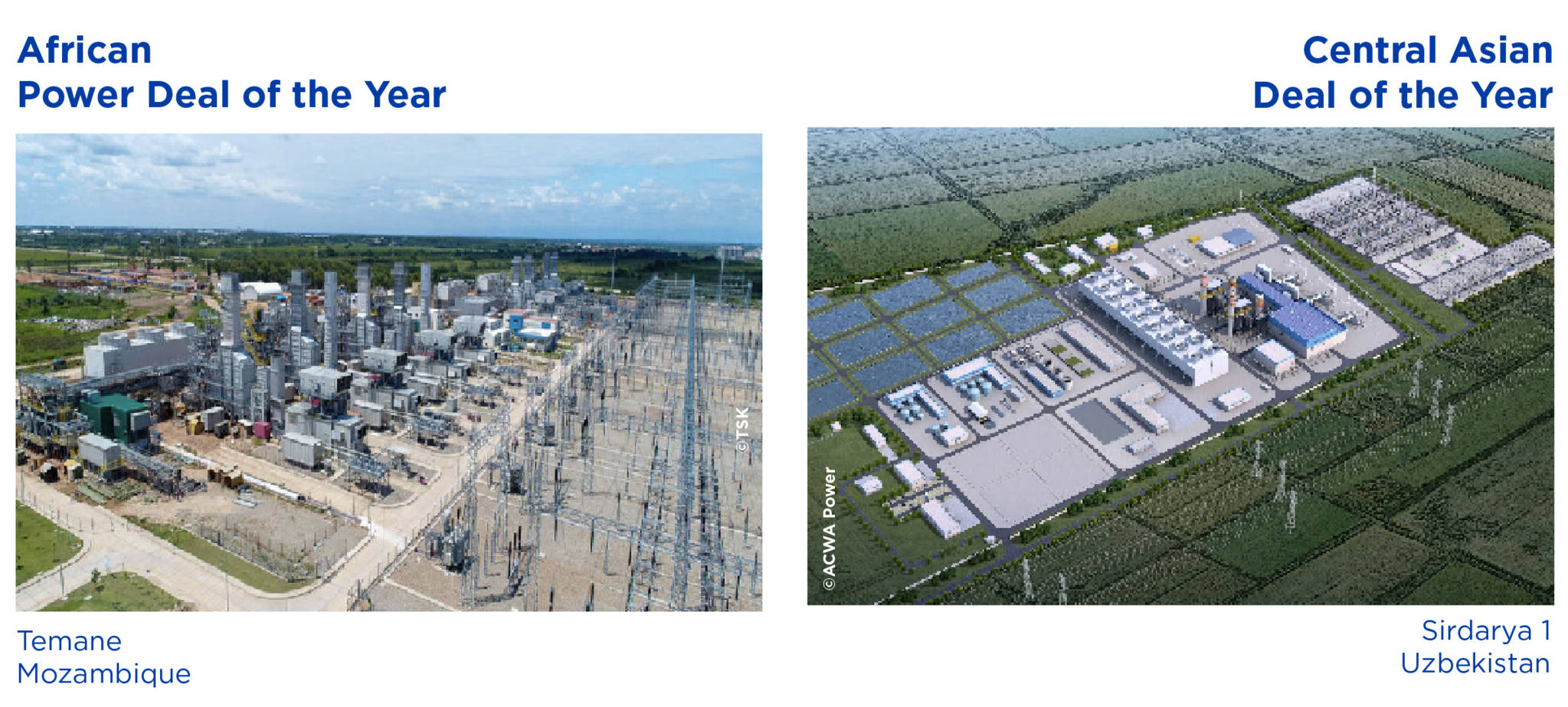 Two OPEC Fund-financed power projects have won the prestigious Project Finance International (PFI) Deal of the Year awards in the 2021 Middle East and Africa categories. Sirdarya 1 - a 1.5 GW combined cycle gas-turbine private sector power plant project in Uzbekistan - was recognised as the Central Asian Deal 2021. Temane - a 450 MW combined cycle gas-fired thermal plant in Mozambique - was awarded the African Power Deal of the year. The OPEC Fund supports both the development of the Temane power plant and the complementary transmission infrastructure through private and public sector loans.
The awards demonstrate the significance of the two OPEC Fund-supported landmark projects and are a recognition of our commitment to support SDG 7, helping to increase access to clean and affordable energy around the world. Both projects also stand for the special partnership between multilateral lenders, governments, private sector clients as well as the internal cooperation between our public and private sector departments.
PFI is a leading publication for global energy and infrastructure finance news, data and analysis.
Temane, Mozambique:
The OPEC Fund's public and private sector teams have worked together to help the government of Mozambique meet its National Energy Strategy, which aims to provide each resident of the south-east African country with access to electricity.
PSTFOD recently closed the US$50 million loan facility to finance construction of the 450 MW thermal power plant, which complements a US$36 million public sector loan to the government of Mozambique to finance the development of 563 km of transmission infrastructure.
Temane is expected to meet the electricity demand of up to 1.5 million households.
Sirdarya 1, Uzbekistan
OPEC Fund's PSTFOD extended a US$50 million loan to ACWA Power to help construct and operate a 1.5 GW combined cycle gas-fired power plant in Sirdarya, Uzbekistan. Co-financed with international commercial and development banks, the project will boost energy access and efficiency in Uzbekistan and reduce CO2 emissions by a minimum of 1.5 million tonnes per year.
The upgrading of the power plant represents the largest single private sector-led project in Uzbekistan's energy sector to date, with a total project cost of about US$1 billion.
In this project, the OPEC Fund further expanded its cooperation with ACWA Power, a member country company, by supporting its cross-border expansion plans.
A full list of the 2021 winners of the PFI Award can be found here.