OPEC Fund and CAF join forces to promote sustainable development in Latin America and the Caribbean
OPEC Fund and CAF join forces to promote sustainable development in Latin America and the Caribbean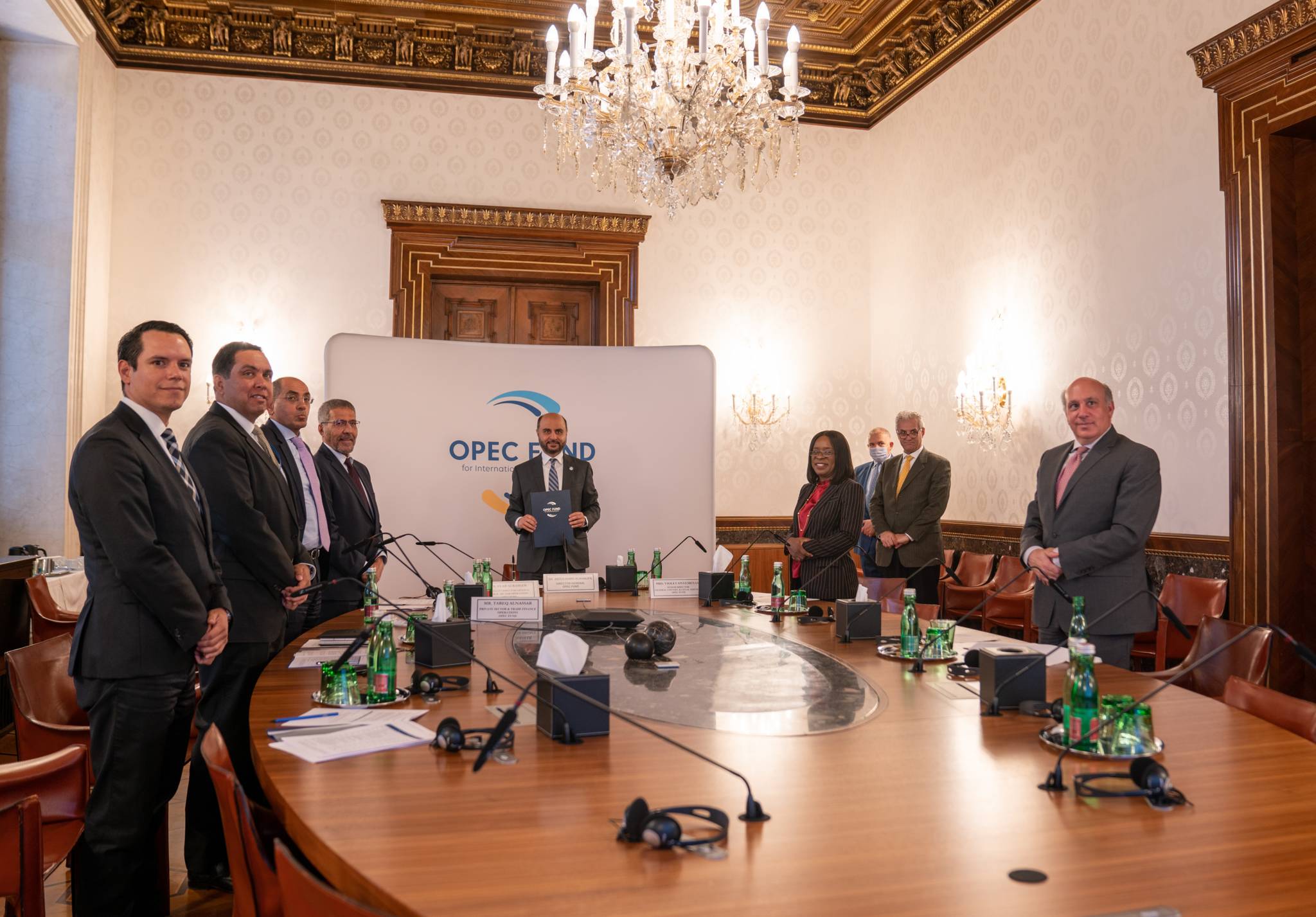 OPEC Fund Director-General Abdulhamid Alkhalifa and Corporación Andina de Fomento (CAF) Executive President Sergio Díaz-Granados signed a cooperation agreement to enhance strategic and operational cooperation and co-finance public and private sector projects contributing to sustainable economic development in the Latin America and Caribbean (LAC) region.
Based on the expanded agreement, the OPEC Fund will provide funding of up to US$600 million over the next three years to co-finance projects in the partner countries' priority sectors. The agreement provides a platform for enhanced engagement and strengthens the ability of the two development institutions to co-finance projects, improve joint project preparation and technical assistance and enhance knowledge sharing.
During a virtual signing ceremony, Director-General Alkhalifa said: "The SDGs can only be delivered through strong international cooperation and partnerships. We are pleased to increase our cooperation with CAF to ensure greater joint impact in our partner countries. To date, the OPEC Fund has allocated more than US$3.4 billion in financing to LAC and remains committed to supporting sustainable development operations in the region."
President Díaz-Granados emphasized: "This agreement reflects CAF's interest in fostering strategic alliances that offer the enhancement of capacities and opportunities for both institutions in LAC. It allows us to play an important catalytic role by providing resources, products and experiences from other regions to mitigate the effects of the pandemic and aid economic recovery in the region. Our partnership with the OPEC Fund is key to advance our mission of supporting LAC countries on their path towards sustainable and inclusive development, and to fulfill my aspiration for CAF to become the Green Bank of Latin America."
The OPEC Fund and CAF share the objective of advancing sustainable economic development in the LAC region and have collaborated on a number of projects in the public and private sectors. To date, the organizations have co-financed 15 public sector operations with a total project cost of around US$2.7 billion, focusing primarily on the transport and energy sectors, as well as water, agriculture and education in mutual countries of operations since 2010.
CAF is a development bank established in 1970 and owned by 19 countries – 17 of which are in Latin America and the Caribbean, Spain and Portugal – as well as 13 private banks in the region. The bank promotes sustainable development with credit operations, non-reimbursable resources and support in the technical and financial structuring of projects in the public and private sectors in Latin America.