One Young World Summit inspires
One Young World Summit inspires
OFID sponsored delegate Sofia Dominguez tells her story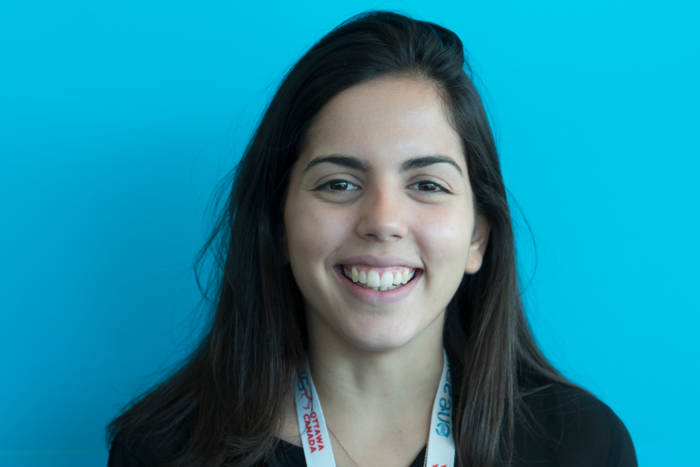 Photo: OFID/N. Benamara
The One Young World Summit 2016 took place September 28–October 1 in Ottawa, Canada. OFID was once again proud to sponsor the attendance of 25 young leaders, some of whom have shared their unforgettable impressions with us.
Sofia Dominguez, 21, from Venezuela, has always been keen to help people in need. She is very interested in developmental issues, which motivated her to volunteer at two organizations in Costa Rica last year. She gave English courses to primary school students and also assisted in the day-to-day activities in a dining hall that provides food to over 200 children in one of the poorest areas in San José.
"My time in Costa Rica was one of the most eye opening experiences in my life. The kids that I met there taught me the value of solidarity in the middle of their plight"
Sofia considers social exclusion and inequality as one of the largest development challenges facing her country and the Latin American region in general.
"I am very interested in human rights issues. The media coverage about this topic is not very broad. There are so many countries that are struggling when it comes to human rights, but we often never hear about it. Media in the western world reports often about the same countries and little about the ones that are suffering the most.
"Being able to attend the OYW Summit enabled me to hear so much from so many different backgrounds. The Summit exceeded my expectations. It is so empowering to meet so many different people that have achieved so many great things—it is simply inspirational."
Related Stories
Bonita Sharma from Nepal, 25, formed a network of young health workers dedicated to improving maternal and child health in disaster-affected areas.
2018 OFID Scholar Alazar Woldeyohannes from Ethiopia