OFID supports trade finance in Latin America
OFID supports trade finance in Latin America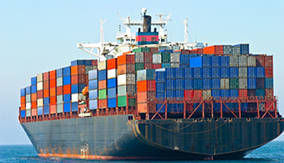 November 2013. OFID recently extended a US$25 million five-year revolving credit facility to IIG Trade Opportunities Fund N.V. (the "Fund"), as a parallel lender with the Inter-American Development Bank, with whom IIG has had a relationship since 2006.
The main purpose of the facility will be to provide commodity and trade financing to small and medium-sized exporters and importers in Latin American and Caribbean (LAC) countries.
Some of the commodities may include:
food and fibre; eg, coffee, cocoa, dairy products, sugar, soybeans and derivatives, sorghum, corn, juice concentrates, frozen seafood
metals; eg, base metals, copper, silver, iron ore, steel products
energy; eg, crude oil, fuel oil, natural gas, coal, biofuels and others, such as petrochemicals
The new credit facility is expected to increase availability of funds to exporters and importers across a wide range of LAC countries and promote additional financing by its "demonstration effect" to other investment funds and lenders. SMEs that presently have limited access to trade finance will be able to gain greater access to credit. The facility will also attract access to additional trade finance investments into LAC, while diversifying financing sources and reducing the dependence on the local banking sector. These factors will help boost economic growth across 21 countries in the region, including OFID partner countries Bolivia, the Dominican Republic, Guatemala, Haiti, Nicaragua, Paraguay and Peru.
The International Investment Group LLC (IIG) is the manager of IIG Trade Opportunities Fund NV, which began operations in August 1998. Headquartered in New York City, with representatives in key countries globally, IIG is an SEC Registered Investment Adviser and limited liability company incorporated in New Jersey in 1994. The firm specializes in emerging markets trade finance opportunities and the Fund has a focus in Latin America trade finance.