OFID cements cooperation with Tajikistan
OFID cements cooperation with Tajikistan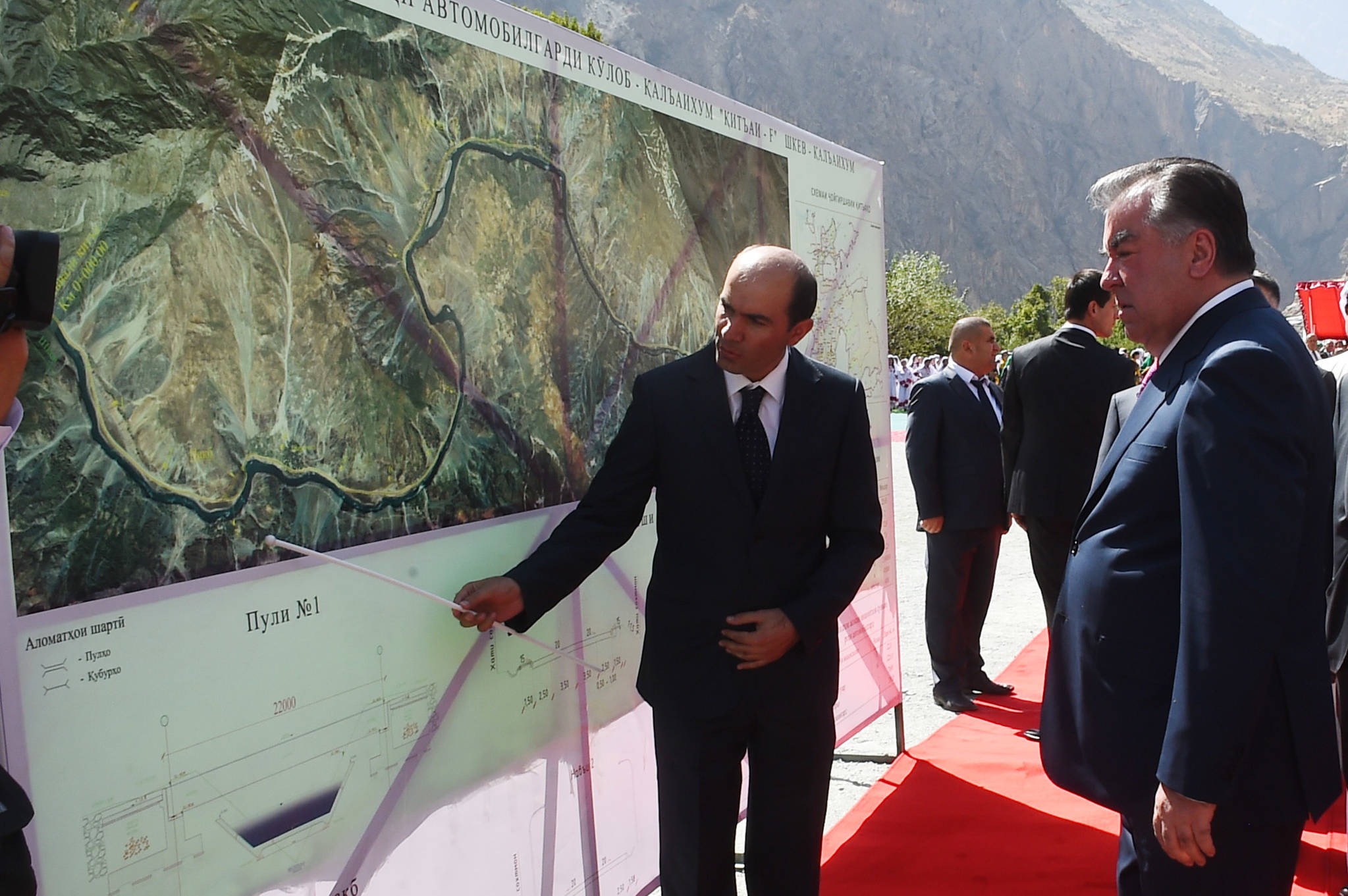 Photo: Nakib
Ambitious road project to boost central Asian country's trade and development opportunities.
Tajikistan President Emomali Rahmon recently helped mark the official launch of a new OFID co-funded transportation project that will bring the central Asian country closer to neighbors Afghanistan, Uzbekistan, Pakistan, China and Kyrgyzstan for trade and development purposes.
A delegation from OFID, including Assistant Director-General of Public Sector Operations Fuad Albassam and Operations Officer Musab Alomar traveled to Tajikistan for the Kulyab—Kalaikhumb Road ceremony. The event was also attended by members of the Arab Coordination Group, including leading officials of the Saudi Fund for Development and the Islamic Development Bank, as well as the Minister of Energy for the United Arab Emirates, Suhail bin Mohammed Faraj Faris Al Mazrouei.
During the ceremony, foundation stones were laid for additional sections of the road that will extend this ambitious project and link the western and eastern regions of Tajikistan. Other works will include the repair and construction of bridges and building a 1.2km tunnel. This latest component of the project—which is supported by a US$10 million loan agreement between OFID and Tajikistan, in addition to other financing—was approved during the July meeting of OFID's Governing Board.
OFID Director-General Suleiman J. Al-Herbish has long-stressed the importance of transportation infrastructure to connect people and improve lives, promoting inclusive economic growth and facilitating trade, integration and employment. The importance of the sector is underlined by its role as an enabler of the energy–water–food nexus approach to development.
OFID's support to the transportation sector has been consistently high, with cumulative approvals amounting to around US$4.3 billion. These resources have been utilized across all sub-sectors, from roads, seaports and airports, to railways, inland waterways and urban mass transit. They have been channeled predominantly through the public sector, although the past decade has witnessed growing investment in private sector initiatives.
This year marks the 20th anniversary of OFID's cooperation with Tajikistan. The majority of OFID's support has gone toward the country's transportation sector. Prime Minister Qohir Rasulzoda, who also met with OFID's delegation, explained that Tajikistan is working within the framework of its National Development Strategy 2030, which places priority on energy security, the flow of knowledge, food security and increased employment.
OFID began supporting Tajikistan's health sector in 1997. During its recent mission, OFID's delegation visited the Dangara General Hospital, which the organization helped equip via two loans totaling US$8.15 million.