Officer stories: Up close with the OPEC Fund's Shaimaa Al-Sheiby
Officer stories: Up close with the OPEC Fund's Shaimaa Al-Sheiby
Country Officer of the Maldives since 2010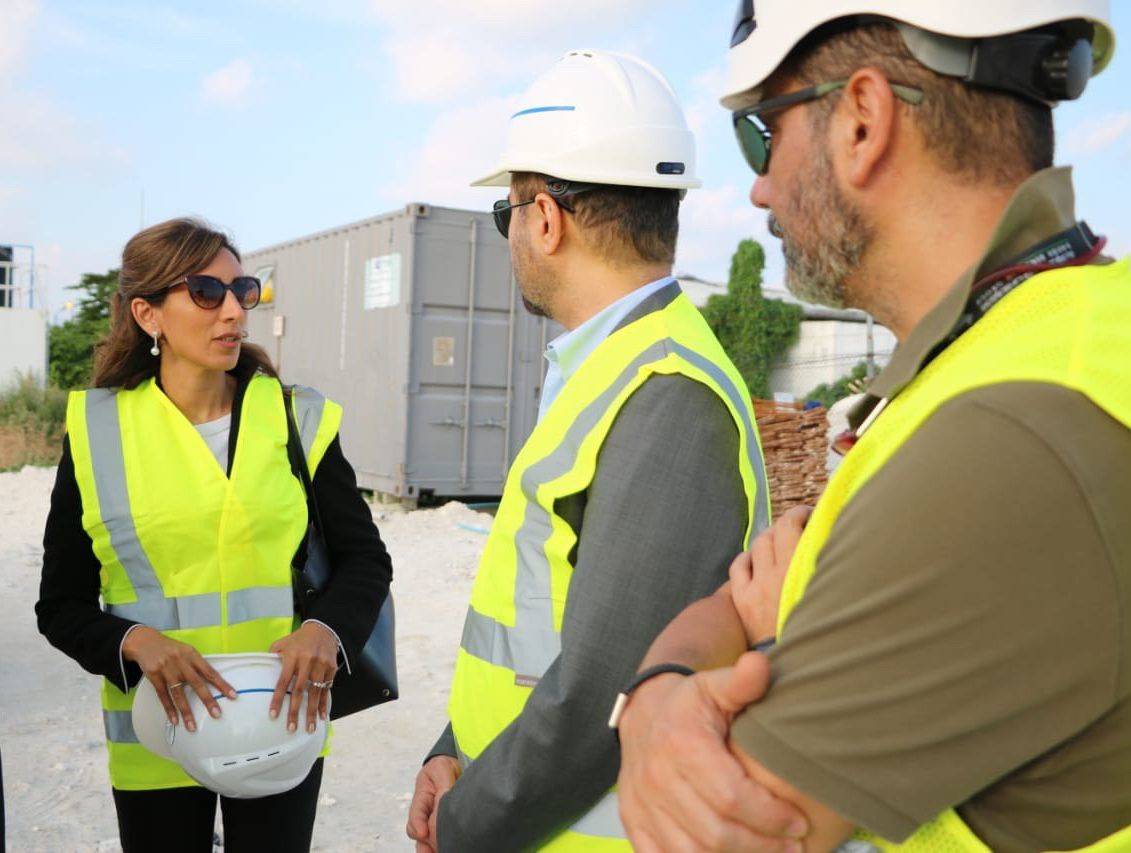 Maldives Country Officer Shaimaa Al-Sheiby on mission.
Photo: Mohammed Shanoon
As published in the 02/2020 issue of the OPEC Fund Quarterly.
Country officer Shaimaa Al-Sheiby, talks about the OPEC Fund's relationship with the Maldives. She was recently on mission to the country with OPEC Fund Director-General Abdulhamid Alkhalifa.
OPEC Fund Quarterly: How do people greet you in the Maldives and what do they want to talk about?
Shaimaa Al-Sheiby: Since we have financed many water supply and sanitation schemes, people country-wide are aware of the OPEC Fund. They are wonderful people, full of life and humility, and are excellent hosts. They like to talk about their country's development, their heritage and their future aspirations, which often means new projects and faster development.
OFQ: Sum up this most recent mission and our work in the Maldives to date.
SA: This was a high-level mission, so we had a comprehensive overview of the OPEC Fund's projects and could witness our much-appreciated impact on the ground. I would say one of our best achievements to date is our large footprint: not only are we the largest donor to the water supply and sanitation sector in the Maldives, we have also financed 55 projects on the 200 inhabited islands.
OFQ: What's next for the OPEC Fund and the Maldives?

SA: A very bright future, with more cooperation on the government's highest priority sectors, aligned with the OPEC Fund's Strategic Framework, which is helping us to maximize our development impact. All in all, our ambition is to support the people of the Maldives in further improving their socio-economic conditions and their livelihoods.
See main article More progress in the Maldives.