Officer stories: Luiscela Moreno
Officer stories: Luiscela Moreno
OPEC Fund Investment Manager, Private Sector and Trade Finance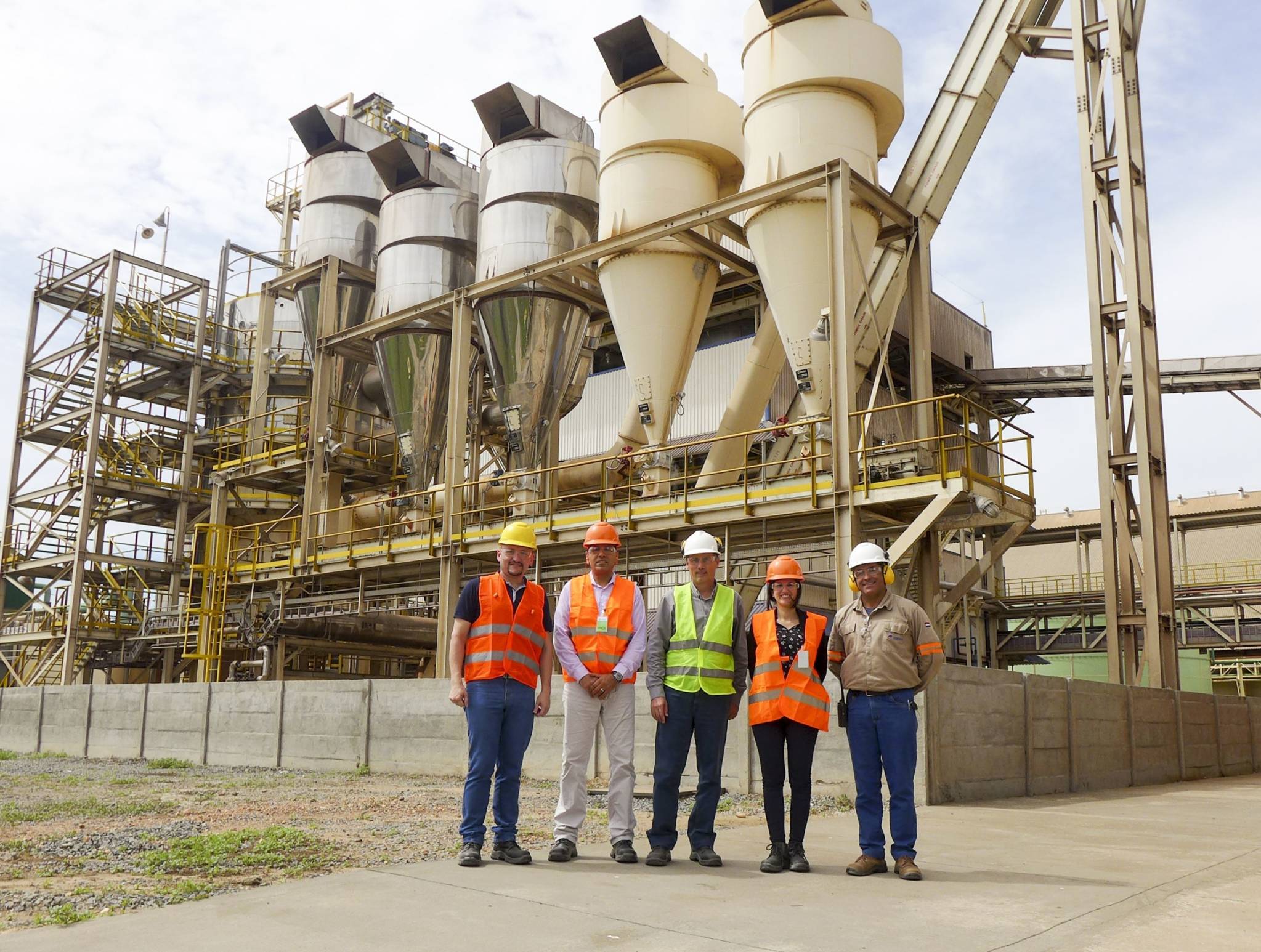 Luiscela Moreno, second from right, visits a project site in Paraguay.
As published in the 01/2021 issue of the OPEC Fund Quarterly.
Most memorable project:
Working with one particular mid-sized banking group with a presence in several countries in the Latin America and the Carribean (LAC) region. It enabled us to strengthen our footprint in Central America, and provide our first private sector and trade finance loans in El Salvador and Guatemala. We also extended facilities in favor of subsidiaries and provided our first subordinated facility. It has been rewarding to build the relationship gradually and witness how the group has grown its balance sheet over the years since our partnership began. Our facilities have enabled on-lending to hundreds of beneficiaries across different sectors, contributing to the overall health of the regional economy.
What do you enjoy most about your job?
Meeting with end beneficiaries – talking with them, visiting their farms or factories, listening to their stories and most importantly, seeing how financial inclusion can change people's lives. It's a major reward of my job.
Development ambition:
The LAC region has significant natural and human resources, but has not yet achieved the expected development progress. I would very much like to contribute to supporting improved productivity through strengtheneing supply chains. I would love to see LAC reach its full potential as a vibrant and prosperous region. The private sector is key in reducing inequality – we need to become even more creative to find financial solutions to address the region's challenges.
What's special about working for the OPEC Fund?
The diversity of our own people, meaning we understand the specific needs of our beneficiaries. Our relatively small size means we are agile with the flexibility to move quickly.
Before joining the OPEC Fund:
I grew up in Venezuela and prior to joining the OPEC Fund seven years ago, I worked for the Central Bank and commercial banks. I know this part of the world well.