Officer stories: Adebayo Babalola
Officer stories: Adebayo Babalola
OPEC Fund Investment Manager, Private Sector and Trade Finance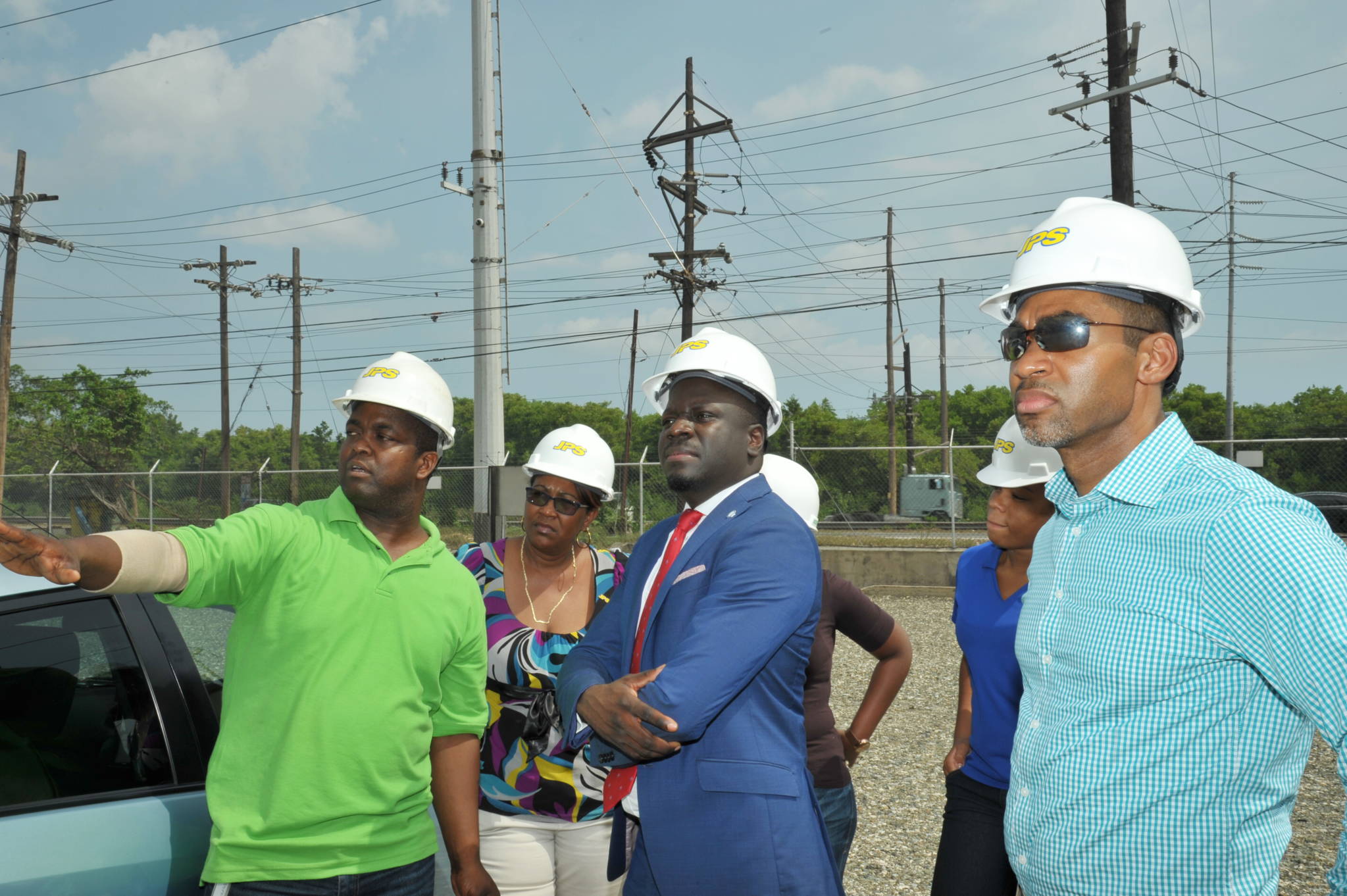 Adebayo Babalola (center, red tie), OPEC Fund Investment Manager, Private Sector and Trade Finance, on a project visit to Jamaica.
As published in the 01/2021 issue of the OPEC Fund Quarterly.
Most memorable project:
Since joining the OPEC Fund, I've worked on a number of interesting projects in a wide range of countries including Jamaica, Madagascar, Morocco and Vietnam. My most memorable project is a hospital development – Humania Healthcare – where we partnered with the International Finance Corporation, the European Bank for Reconstruction and Development and Saudi German Hospitals to support the construction of hospital facilities in Egypt and Morocco. I'm passionate about the private sector-led provision of social infrastructure such as hospitals and schools. I believe private sector participation in these 'difficult to finance' sectors complements public funding and is the only way to bridge the financing to achieve better health and education outcomes for our partner countries. The COVID-19 outbreak shortly after we financed the project highlighted its development importance – the project will add to the much-needed pool of hospital beds in Egypt and Morocco.
What do you enjoy most about your job?
Our job is unique in that every project has a large number of internal and external stakeholders, often with different priorities. I enjoy finding creative ways to bring people together, coming up with solutions to ensure all stakeholder concerns are addressed to achieve the end goal – driving development and supporting beneficiaries in a sustainable way.
Development ambition:
In the short-term, I'm focusing on ensuring that development gains are not reversed by the impact of COVID-19. This involves trying to support as many existing clients and new partners as possible.
What's special about working for the OPEC Fund?
As someone who spent the early part of his career in the investment banking sector, the development impact element of this job is especially rewarding. Knowing I have played a part in getting a complex project off the ground, or supported job creation in a challenging macro-economic context, motivates me to go the extra mile. The OPEC Fund is unique among multilateral development banks in that it does not invest in its own member countries. For me, this signifies an extremely admirable mandate.
Before joining the OPEC Fund:
I joined the OPEC Fund seven years ago. Before this, I worked at different organizations in commercial banking, asset management and private equity – all in Nigeria. I also completed an MBA at the University of Oxford.