"Now I can feed my entire herd" – Ahmed from the West Bank
"Now I can feed my entire herd" – Ahmed from the West Bank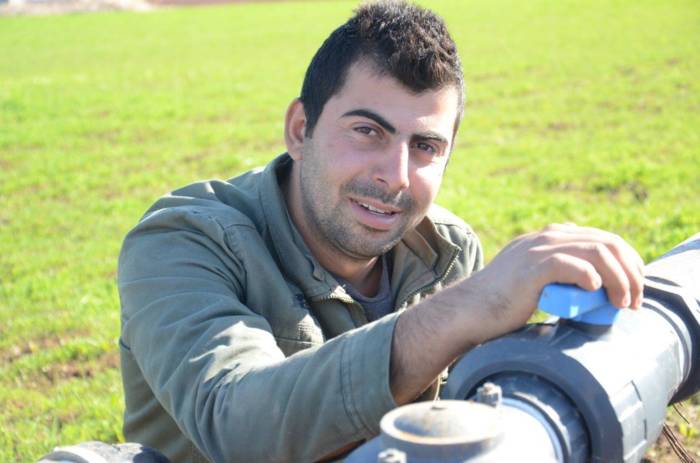 Ahmad Fayyad's land in the northern West Bank was once arid and uncultivated, but now it's coming to life. A thin carpet of luscious green alfalfa has brought a ray of hope to Ahmad and his family of 13, which relies on its 500 sheep for milk and meat.
Ahmad learned animal rearing from his father, but his involvement in farming is relatively recent. His family grows vegetables like spinach, cabbage, cauliflower and cucumbers.
Watering is a huge challenge for them, even with a nearby well. Often they have had to buy expensive tankered water to irrigate their crops. They also had to pay for pricey, imported fodder to feed their sheep.
An innovative project implemented by American Near East Refugee Aid (ANERA) and co-funded by OFID has successfully adopted unconventional methods to tackle water scarcity and boost agricultural production in Palestine.
Now that Ahmed is part of ANERA's program, he doesn't have to worry about buying water or fodder.
"I recently planted around 66 dunums of alfalfa," Ahmed says. "This crop will help us feed our entire herd all year without relying on imported fodder or paying for irrigation water. It is of excellent quality, and I am sure it will have a positive effect on our animal rearing business for years to come."