Moving millions of metric tons
Moving millions of metric tons
International trade is widely acknowledged to expand overall material wellbeing. So Africa is working hard to improve its record.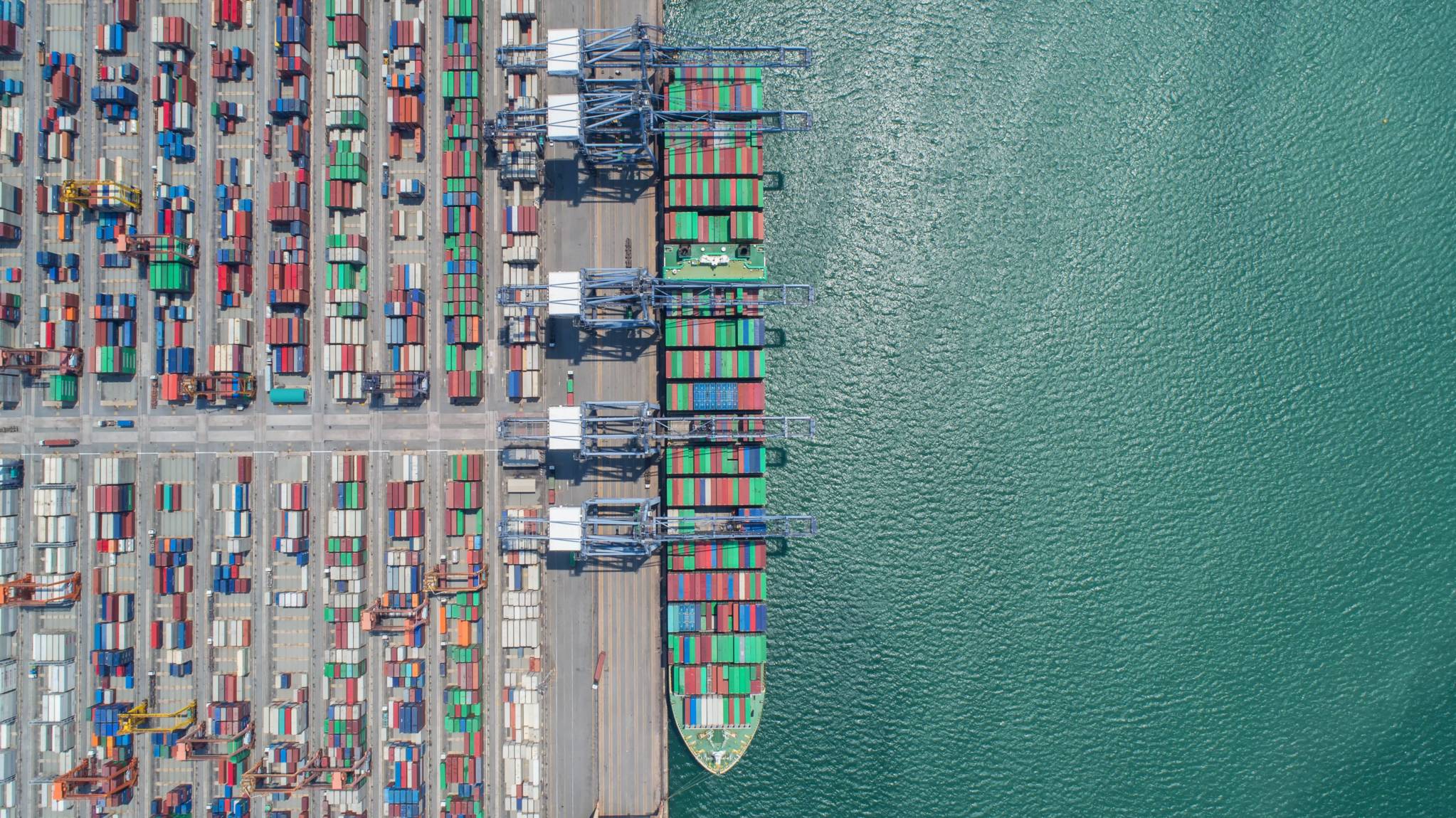 Photo: Magnifier/Shutterstock.com
While Africa is home to six out of the 10 fastest growing economies in the world, it accounts for only around three percent of global trade. Big gaps in infrastructure and access to finance still pose major hurdles. Intra-trade among African countries also remains disappointing, with high tariffs representing continual deterrents.
OFID has long supported trade in Africa. In 2017 alone, OFID approved US$425 million to support international trade on the continent. Burkina Faso, Cameroon, Egypt, Gambia, Senegal and Tunisia were among the beneficiary countries.
Two recent commitments that highlight OFID's focus in Africa are the US$40 million the organization contributed to a revolving trade financing facility for Export Trading Group (ETG) – one of Africa's largest agricultural conglomerates – and a US$60 million loan agreement with the Eastern and Southern African Trade and Development Bank (TDB) specifically in support of international trade.
ETG's operations span procure­ment, processing, warehousing, transport, distribution and mer­chandising. The company prides itself on connecting smallholder farmers to the global economy and the global economy back to small-holder farmers through a value chain that operates between the farm gates of emerging markets and supermarket shelves around the world. The OFID co-funded lending facility – led by Standard Chartered Bank – will help the various sub-Sahara African subsidiaries of the group import and export agricultural commodities.
ETG Chief Treasury Officer Anish Jain confirms that the main challenge to agricultural trade in Africa – like trade more generally – is poor infrastructure. But a lack of 'know-how' can slow things down, too. "We're often talking about moving millions of metric tons of soft commodities from landlocked countries to onshore countries where they can be exported to international markets," he says. "Since the farmers lack logistics, a lot of the time their produce is limited to being sold in their own country, or even in the village or street where they are farming."
Jain says it's the role of commodity players such as ETG (backed by the likes of OFID) to help mobilize commodities and provide the means of getting them to market where E 1 According to the farmers can receive the best prices for their crop. "We can help in other ways too," adds Jain. "We advise on what type of fertilizer to use, how harvesting can be improved, how to store crops most efficiently and how to improve yields."
ETG runs what it calls a Farmers Foundation – a non-profit organization established in 2013 that seeks to establish meaningful partnerships with the public and private sectors to support smallholder farmers in the ways mentioned above. "We now engage with more than 40,000 farm­ers in different districts," Jain says. "Research shows that the arable land available for cultivation and the number of individual farmers who can work that land make Africa an ideal region for global food
"But we need to help address the challenges," he continues. "Market buyers, government agencies, research and development institu­tions, donor organizations, trans­portation companies, farming tech­nology companies and investors all need to play a part in making it happen."
Much of OFID's work in Africa is undertaken in partnership with the International Islamic Trade Finance Corporation (ITFC), which aims to 'catalyze' trade across Africa, and particularly in sub-Saharan Africa. "Through the strategic partnership with OFID and other key financiers, ITFC targets to achieve an annual financing of US$1 billion in sub-Saharan Africa by 2019," says ITFC's Nasser Al-Thekair, GM Trade and Business Development. "In addition, going forward, ITFC plans to scale up its interventions across the entire African continent to exceed the US$11 billion already achieved from 2008 to 2017. This is expected to support ITFC's pursuit to be the financier of choice in the region."
Africa holds substantial growth potential in trade, Al-Thekair ex­plains. "There are several challenges.
Through collaboration between OFID and ITFC, these challenges can easily be turned into opportunities. Already, the Arab Africa Trade Bridges presents an example of collaboration to unlock trade potentials and opportunities.
"One of the main requirements in Africa is the enhancement of knowledge and skills," Al-Thekair continues. "For this reason, the AATB includes capacity building on trade matters as one of the main objectives and the action plan includes several capacity development interventions."
The benefits of trade are well documented: it allows countries to specialize in producing what they do best; it makes markets bigger – enabling research and development spending, for example; it leads to the 'survival of the fittest' as less efficient producers either exit the market or improve; and it encourag­es contact with foreign companies and governments, often leading to cooperation and new ideas.
As John Van Reenen, an economist at Massachusetts Institute of Technology (MIT), said in a recent interview with The Economist: "… free trade increases the size of the pie. The overall amount of material wellbeing expands. But just because the size of the pie expands, it doesn't mean that everyone is better off." In the longer term, Van Reenen argues, education systems and social sys­tems should guard against the negative consequences of trade by making people more resilient to shocks, so that if they are "hit by tough times, they can reskill and move around more easily to cope".
OFID is optimistic about the power of trade to boost economic and social development in Africa. But the organization is cognizant of other priorities and supporting factors, too. This is why it continues to provide support to build essential infrastructure and strengthen social services. OFID's work is people-centered, focusing on projects that meet basic needs – such as food, energy, clean water and sanitation, healthcare and education – with the aim of encouraging self-reliance and inspiring hope for the future.

OFID's relationship with ITFC
In terms of trade development, OFID and ITFC enjoy a strategic partnership and collaboration mechanism through several platforms. The two organizations are collaborating directly under the Arab Coordination Group for Enhancing Cooperation on Trade Finance and Export Credit Insurance. Over the last 10 years, OFID and ITFC have supported over 70 trade finance transactions in 23 partner countries, with a strong focus on Africa, providing these countries with innovative trade finance solutions to support their economic development. OFID and ITFC continue to support partner countries by fa­cilitating the import and export re­quirements of a range of products, including petroleum and al products, and helping partner countries with inventory and working capital needs. OFID is also a contributor to, and a founding member of, the Governing Board of the Arab Africa Trade Bridges (AATB) Program, which was designed and launched by the ITFC in collaboration with other institutions. AATB aims to enhance trade relations between the two regions through trade-related technical assistance interventions, as well as trade development projects.
Story from OFID Quarterly Oct 2018