More skilled laborers to support local industries
More skilled laborers to support local industries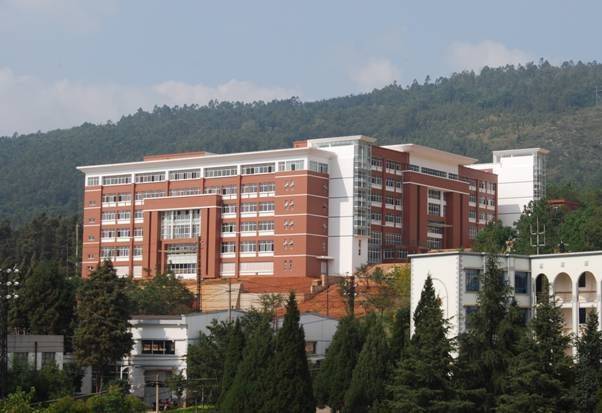 Photo: PIU
Despite major strides—including an average 10 percent annual growth over the past 30 years— China continues to face serious obstacles in overcoming poverty and inequality.
As the cradle of historic inventions, such as paper-making, the compass, gunpowder and printing, China has captured the imagination of civilization for centuries. It is one of the world's largest and most populous countries; it is endowed with abundant natural resources; and it boasts a rich and ancient culture that is widely recognized and respected. Today, both as a consumer and a producer, the country is playing an increasingly vital role in the global economy.
China's phenomenal growth notwithstanding, both the World Bank and the International Monetary Fund classify it as a developing country. "China, with a per capita income of about US$6,500, is still well below the cutoff that distinguishes developing economies from their high-income counterparts," states Sudhir Shetty, chief economist for World Bank East Asia Pacific. Almost 250 million Chinese, about one-sixth of the population, still live on less than two dollars a day, he notes.
Due to its size, China has an extensive variety of geographical features and a diverse population. Yunnan province, one of the largest producers of agricultural products, minerals and hydroelectricity, is an excellent example of this diversity. Ethnic minorities in this province, which is located in the far southwest of the country, account for about 34 percent of the total population, or around 46 million people.
The capital of Yunnan province, Kunming, also known as the Spring City, is of high economic significance. It is located at the center of Yunnan and serves as the main commercial hub for most of the resources of the province.
A well-qualified workforce is in high demand for the expansion of the province's economy, which is already incorporated in a solid business network, producing products for both domestic consumption and export.
Research conducted by Professor Pablo Bustelo, from the Complutense University of Madrid, shows that, as a result of urbanization and the migration of rural populations, the unemployment rate in Chinese cities ranges from 10 to 15 percent. Joblessness has increased among those who lack basic education.
A tradition of vocational education
China has a long-standing tradition of vocational education, which in its earliest form can be traced back to the industrial education of the 1860s. Following the establishment of the People's Republic of China in 1949, vocational education underwent a process of adjustment, improvement and steady development, taking on an even greater vitality after the country opened up to the outside world in 1978.
In 1996, China passed the first "Vocational Education Law," with successive government decisions providing the legal framework for all levels of education. In China today, according to the World Bank, over 11 million students enrol in technical and vocational schools or institutes every year.
In 2005, the State Council on Development of Vocational Education proposed goals to increase the capacity of the vocational education system, with the aim of delivering market oriented education for young job seekers. In response to a government request, OFID, jointly with the Saudi Fund for Development, agreed to support the expansion and equipping of four colleges in the provincial capital: Kunming Metallurgy College, Yunnan Vocational College of Mechanical and Electric Technology, University of TV and Radio, and Yunnan Vocational College of Culture and Art.
The construction works included improvements to classrooms, libraries, laboratories, dormitories, gymnasiums, administration buildings, cafeterias and related structures. At the Yunnan Culture and Art College, the project constructed a performing arts building and theatre, while Kunming Metallurgy College was endowed with a science and technology museum.
Jaafar Al-Mahdi, OFID country officer for China, said: "The country's focus on vocational education is indicative of how much value it places on providing its youth with income-generating opportunities through increased access to quality, demand-driven education as a means of reducing social and economic disparities."
Once the facilities are fully operational, it is expected that the total number of students in the four colleges will increase by 13,000 to a total of 33,500. These students will eventually provide the highly skilled workforce needed for local industries, which as a result will be better able to cope with the changes and challenges of the economic environment.