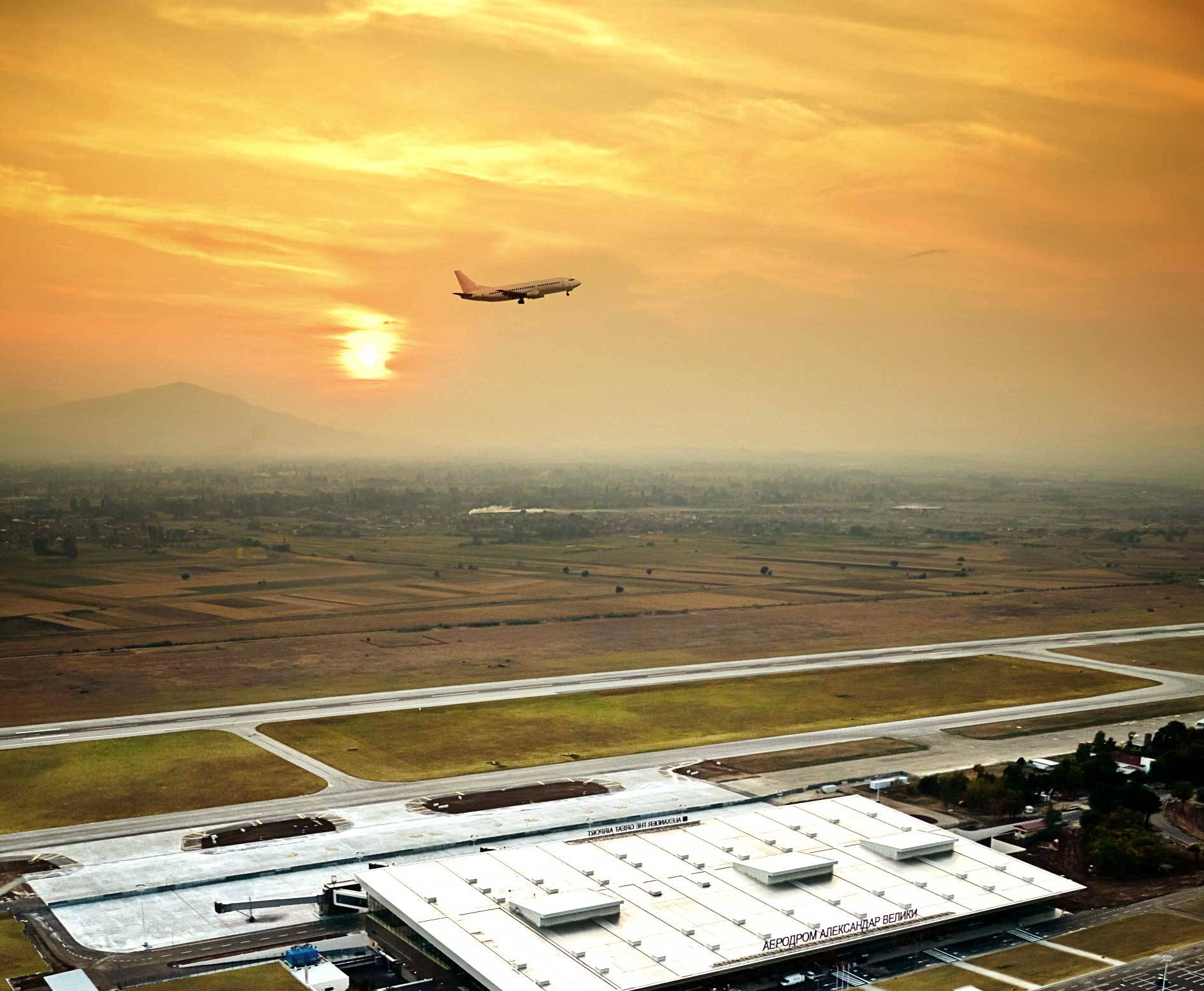 Photo: TAV Macedonia
As a taxi driver, Lazar ferries many more people today between Macedonia's Skopje airport and the local hotels than four years ago, thanks to an economic rebirth triggered by the city's new Alexander the Great Airport, one of the most technically complex projects ever implemented in this poorest of Balkan nations.
Although economic activity has slowed over the last few quarters amid increased uncertainty in the global financial situation, Macedonia, a country of just two million inhabitants, has made important social and economic advances. Unemployment may be high at more than 31 percent, but this small nation has successfully maintained macroeconomic stability and kept inflation low. While it continues to lag behind the rest of the region in job creation and attracting foreign investment – despite a raft of fiscal and business sector reforms – its progress towards achievement of the Millennium Development Goals is remarkable.
The mortality rates of infants and children under five have fallen by more than two thirds since 1990, most children now complete secondary school, and better social services are available. With support from the World Bank, Macedonia is strengthening its competitiveness and achieving sustained economic growth. It is also improving the business environment and developing human capital, while transport and energy infrastructure and continued decentralization show great promise.
As a landlocked country, Macedonia is particularly dependent on a well-developed road and rail network for its economic and social development. Since its independence from the former Yugoslavia in 1991, the main challenges facing the Government have involved reducing the distance to markets and lowering the cost of transportation.
In terms of air transport, the two main airports – Skopje Alexander the Great and Ohrid – were outdated, falling below the required standards set by the International Civil Aviation Organization.
In a country that struggles daily to ensure its place in the world, the upgrading of both airports was deemed a priority, especially in light of the vital role of the air transport industry in creating employment, supporting tourism and local businesses, and stimulating foreign investment and international trade.
OFID's partnership with Macedonia started in 2010, when TAV Havalimanlari Holding A.S. was awarded a 20-year concession by the government to procure, design, engineer and construct a new terminal building complex, including a new access road, parking facilities and an apron for Skopje Airport, and to upgrade Ohrid Airport. OFID supported this venture in the amount of a €15m loan to TAV Macedonia, a wholly owned subsidiary of TAV Havalimanlari Holding.
The core business of this group is the construction of terminal buildings, and the management and operation of terminals and airports. TAV is the leading airport operator in Turkey, and its current airport contract portfolio consists of 12 airports distributed through Turkey, Georgia, Macedonia, Latvia, Saudi Arabia and Tunisia. OFID first established links with TAV in 2009 with a loan to partially finance TAV's airport investment in Tunisia.
Statistics for 2012 show a growth in traffic of 36 percent for TAV: 21,000 employees at 12 airports, 72 million passengers and 575,000 flights. In recognition of the quality of its infrastructure and ancillary services, the holding has received several international awards. Moreover, last year the Skopje Airport received the "Best Airport in Europe" award for airport service quality".
A modern state
The new Skopje Alexander the Great airport, which was inaugurated on September 6, 2011, in an event marking the 20th anniversary of Macedonia's independence, is built to the highest international standards. With its new 40,000 m sq terminal building, containing 23 check-in counters, it is ten times bigger than its predecessor and has the capacity to handle four million passengers a year. Also included in the renovations were a 500 meter runway extension, a 40,000 ton annual capacity cargo hangar, a new fire station, a 5,000 square meter management building, and a 300 vehicle car park.
Meanwhile, at Ohrid, which is listed by UNESCO as a World Heritage Site, airport modernization activities included the construction of a VIP building, an aircraft hangar and a 6,000 m sq car park, in addition to the renovation of the terminal building, the existing car park, the management building and the cargo hangar.
Ramina Samii, OFID private sector operations officer in charge of Macedonia, explained that the involvement of OFID and other lenders in the project was highly appreciated by both the investors and the government, "especially as it came during a period of credit crunch immediately after the financial crisis." As a result, the new Skopje airport was completed less than a year after the ground breaking event.
Samii added: "This project is the most prominent foreign direct investment in Macedonia, and because it has been built to the highest international standards, it signals a modern and well-functioning state to visiting businessmen and tourists."
This contribution by OFID to the native country of the late Nobel Peace Prize winner, Mother Teresa, will help to foster economic growth by increasing passenger and freight capacities, enhancing tourist opportunities and creating additional jobs, while supporting the road to further development.