Listen and learn
Interview with new OFID Director-General Abdulhamid Alkhalifa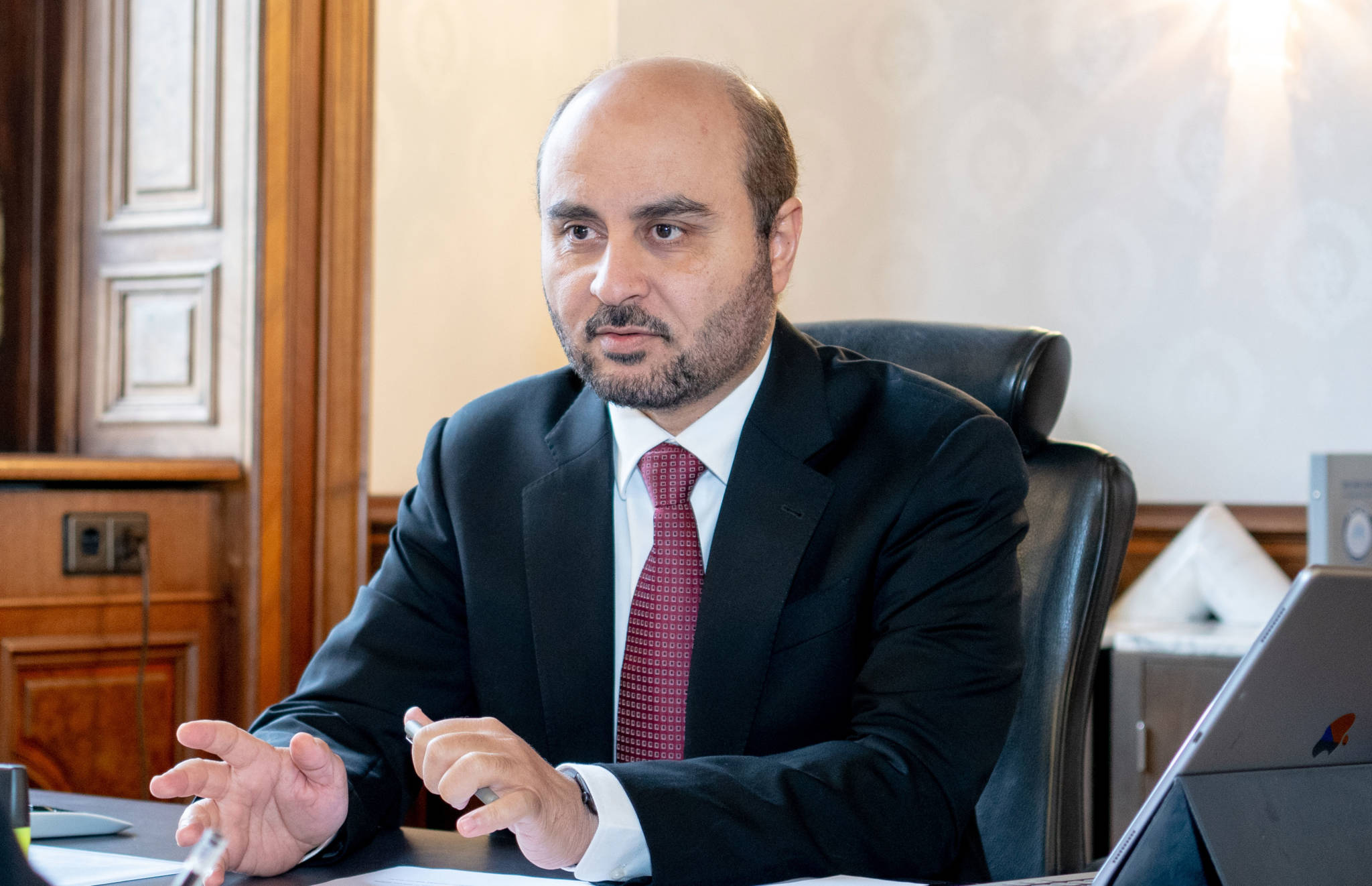 OFID Director-General Dr Abdulhamid Alkhalifa.
He's only a couple of months into the job, but Dr Abdulhamid Alkhalifa already fills the Director-General's office on the second floor of OFID's Palais Deutschmeister with a sense of quiet authority.
Formerly of the World Bank and the Saudi Arabian Public Investment Fund, OFID's new Director-General is no stranger to multi-cultural organizations (OFID currently employs around 200 staff from 31 countries) and doesn't appear to be the type to get flustered by the new challenge at hand in Vienna. "Focus on strategy, stay calm and never make decisions when you're angry," he says, in answer to a question about management style.
Unassuming and softly spoken, Dr Alkhalifa, an economist who holds a PhD in Economics from the University of Miami and a Master's in Applied Economics from Southern Methodist University (Dallas, Texas), explains that it's too early to start
laying down his goals for OFID's future just yet. "I like to listen," he says. "I want to hear people's opinions about what we're doing well and what we need to improve on." His priority, he says, is to understand and strengthen OFID's partnerships with its member and partner countries.
There is another thing Dr Alkhalifa is certain about: OFID's commitment to the United Nations 2030 Agenda and the Sustainable Development Goals. "You know, the SDGs are a global agreement about how to focus development," he says. "OFID has its own focus, but we are part of this agreement and our work will continue to support sustainable development through financing essential infrastructure, strengthening social services and promoting productivity, competitiveness and trade in all developing regions of the world."
He is also clear about OFID remaining true to its aim of being led by the demands of developing countries, so that any support the organization provides reflects the needs and priorities of such countries in their quest for economic development and social welfare – not the needs or priorities of OFID or anyone else.
Public sector operations remain central to OFID's business, but Dr Alkhalifa recognizes the importance of OFID's Private Sector and Trade Finance Operations Department (PSTFOD) too. These 'windows' are a complementary means for OFID to fulfil its core mission of assisting developing countries in their socioeconomic development and are essential to OFID's financial sustainability. During 2017, PSTFOD finance approvals totaled US$787.5 million, up from US$711.5 million in 2016, representing an increase of nearly 11 percent.
His first impressions of the organization are favorable – "we're already doing everything well," he says – and as he prepares for his first Governing Board meeting (where development projects are formally assessed, and financing is approved), Dr Alkhalifa says he is pleased by the professionalism of OFID's staff. In answer to a question from OFID's internal staff magazine about his biggest achievement to date, he recently replied: "Becoming part of the OFID team. I feel privileged to work for this organization because of the professionalism of my colleagues and our mission to support the economic development in low and middle income countries and help achieve the Sustainable Development Goals."
Helping good people to become even better is one of the main motivators for OFID's new head. "This is what gets me out of bed in the morning," he says, though he admits a couple of strong Arabic coffees sometimes help, too. As for unwinding after a hard day at the office? Either a long walk through the city – he is excited about discovering Vienna's many historic palaces – or, once the weather warms up a little, Dr Alkhalifa, a keen sportsperson, enjoys water-skiing.