Lighting up lives in Somalia
Lighting up lives in Somalia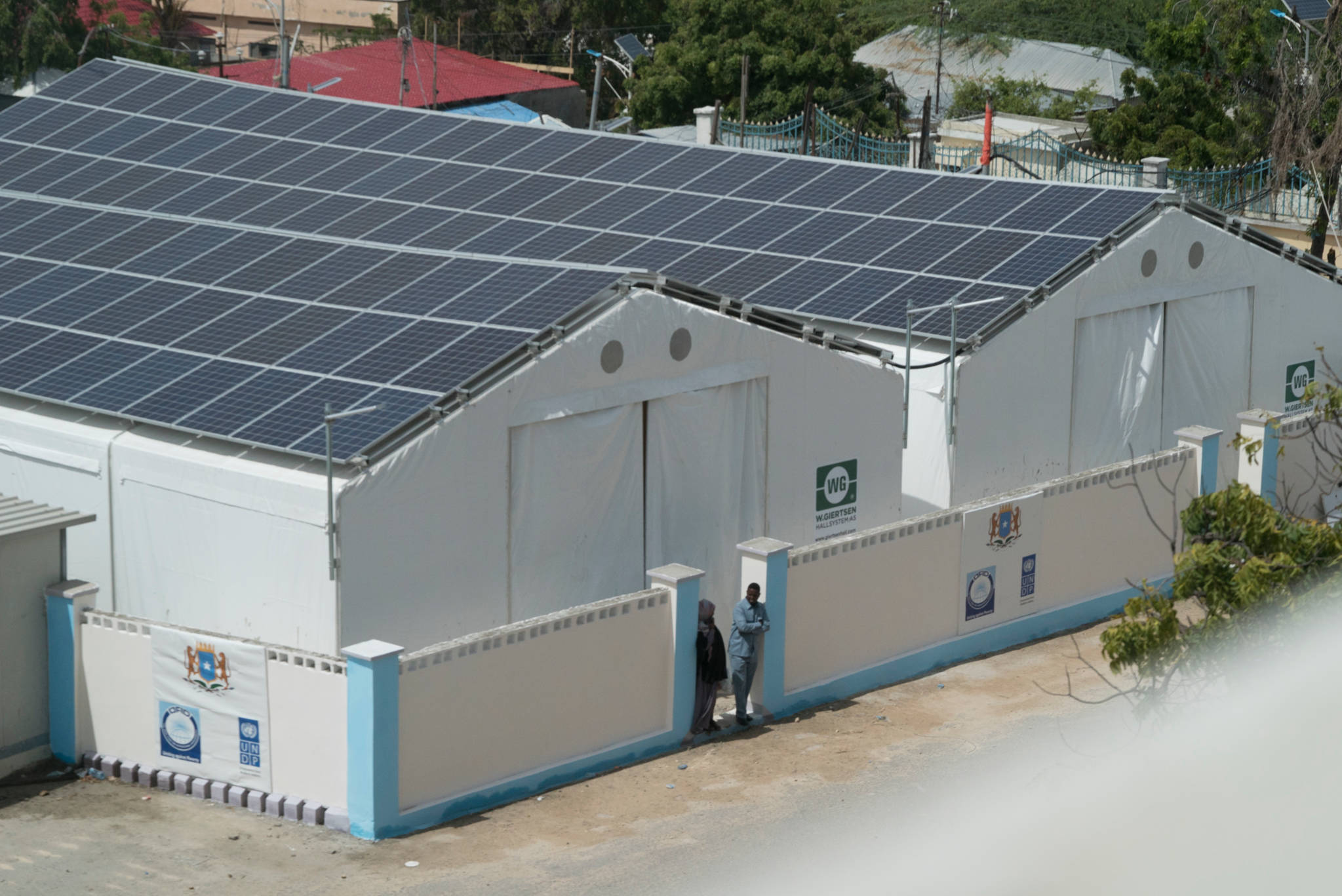 Photo: Ministry of Humanitarian Affairs and Disaster Management
OFID grant supports model renewable energy project in Mogadishu.
The government of Somalia has launched a solar power system to be used by the Office of the Prime Minister in the capital Mogadishu. By serving as a demonstration project, the high profile initiative will promote the use of renewable energy across the African country.
The UN Development Agency (UNDP), working with the Ministry of Energy and Water and supported by grant funding from OFID, installed 298 solar panels—a 76KVA hybrid solar system—which will allow a saving of 35 percent on fuel consumption (or 120 liters daily) at Villa Somalia.
Somalia relies largely on imported oil and other fossil fuels for electricity generation and day-to-day activities, which has impacts on the economy and the environment. There is, however, significant potential in all regions for the use of renewable and alternative sources of energy—such as solar and wind power—that have so far remained largely untapped.
The government is making strides toward encouraging the use of renewable energy across Somalia, and has incorporated these efforts in its National Development Plan. UNDP Country Director George Conway said: "Innovation in the field of renewable sources of energy has a huge potential in Somalia, particularly at a time when the construction industry is booming with many Somalis investing in restoring their lost dwellings, and the government in public buildings and basic social infrastructure."
Supported by OFID, the UN Environment Program (UNEP) and UNDP, the project also aims to scale-up the provision of affordable and clean energy across civil service offices in Somalia. Six additional government offices will each be provided with 1,500 watt solar systems in the near future and 50 young people will be trained to operate and maintain solar energy equipment.