Life skills
Empowering visually-impaired women in Jordan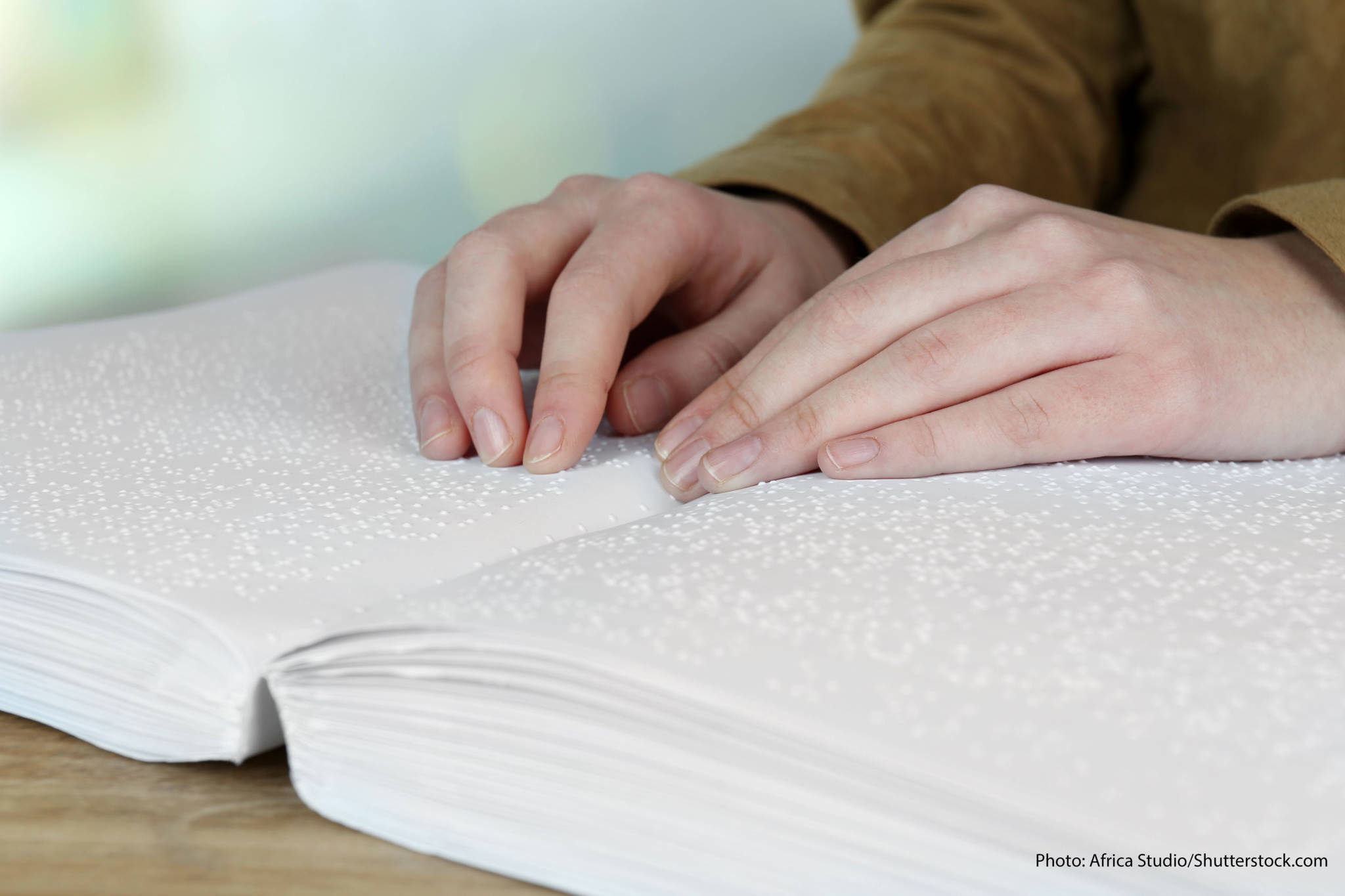 The Saudi Center for the Rehabilitation and Training of Blind Girls in Amman, Jordan provides opportunity and hope to hundreds of visually-impaired women. Working closely with the Jordanian Ministry of Social Development, the Saudi Ministry of Education and the Embassy of Saudi Arabia in Jordan, the center offers education, training and psycho-social support. OFID Quarterly Deputy Editor Anna Ilaria-Mayrhofer spoke with Saudi Center Director Inas Taifi to learn more.
Inas Taifi, Director of the Saudi Center for the Rehabilitation and Training of Blind Girls in Amman, is candid about the obstacles faced by some of the women her organization supports.
The Saudi Center is unique, Taifi continues. It's the only facility providing the combined services of rehabilitation, training and accommodation – free – to girls and women not only from Jordan, but from other countries in the Arab region as well. Enrolled women are typically between the ages of 15-45.
Courses teach life and social skills, self-care, movement and mobility, as well as Braille, English and writing. Some focus on honing vocational skills such as computer basics, hairdressing, sewing, weaving and telephone operation, among others. On completion of training, students receive an official certification that paves the way to obtain employment.
"Our center works toward rehabilitating women psychologically, socially, academically and professionally," says Taifi. "This helps them to lead decent lives and enjoy independence, achievement and giving."
It's clearly a formula that works. Taifi reports that many of the Saudi Center's students have moved on to attain Bachelor's, Master's and Doctoral degrees.
OFID'S PARTNERSHIP
During a recent mission to Jordan, OFID signed a US$150,000 grant agreement to help fund the expansion and upgrading of the Saudi Center. An earlier grant helped fund participation of women in two classes during the 2011-2013 academic year.
Commenting on the partnership with OFID, Taifi said: "The training and capacity building programs that we have previously implemented for visually impaired girls with funding from OFID are among the most notable success stories and we take pride in them."

SUCCESS STORIES
Sanaa, 45, from Jordan
"I have a visual disability. I married at 20, had three children and was divorced when I was just 25 years old.
I was responsible for taking care of my children and was making very little in the way of income. This was difficult as I wanted to give my children a good life. The Saudi Center changed my life... they took us on excursions, taught us Braille and English... and how to prepare meals.
We learned mobility skills, such as how to walk on the streets safely using a white cane. I also learned how to spin wool and received training on how to be a telephone operator. The Saudi Center helped me get a job and I was able to finish secondary school, which increased my confidence. Now I am the grandmother of two children, thank God, and want to express my thanks and appreciation to Ms Inas, my teachers and those who established and built the center."
Israa, 30, from Jordan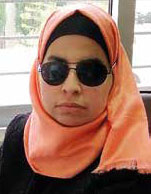 "I was born partially blind and although I underwent many operations, they were unsuccessful. As a result, I became totally blind. I began my education at a 'social inclusion' school, although it was unprepared for the environmental and social aspects related to accommodating a blind person. My parents did not want to enroll me in a blind school as I would have had to live away from home.
I finished secondary school with honors, specializing in English Language. Then I joined the Saudi Center in 2010 where I took many courses. I noticed that some of my female colleagues had some weaknesses in their spoken English, so I volunteered to teach English classes at several levels.
The idea was welcomed by the center so I did this for six years. I was also active in promoting the rights of people with disabilities and participated at local, regional and global levels in workshops, conferences, volunteer initiatives and projects.
I was assigned to the Saudi Center in 2016 and I now teach communication skills. I have also been chosen by the Arab Organization for People with Disabilities and the European Union for People with Disabilities as Regional Coordinator for a capacity-building project in Jordan and the Arab world.
I have completed a Master's thesis about the specialization of Educational Psychology and am continuing my academic path at the doctoral level at Jordan University."
Faten, 36, from Jordan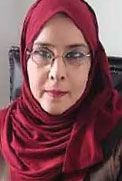 "I have low vision and because of this I faced many problems: from when I began my studies up until I finished secondary school. I learned about the Saudi Center and I took many courses and gained various skills. I was able to obtain a job as a printer and was a committed employee. Despite the pressure of a job and studies, I completed university, studying Counseling and Mental Health.
I went on to become part of a volunteer group through the Northern Badia Society for Social Development. We helped the Mafraq Governmental Hospital develop a program and facilities that accommodate people with disabilities.
An international organization honored me as a 'success story' and 'successful woman in society'. I have become a head of a department in my work and I am still looking for more ways to contribute to society."
Published in Jan 2019 issue of the OFID Quarterly