Jobs, economies and COVID-19 in the developing world
Jobs, economies and COVID-19 in the developing world
Creating jobs and economic opportunity in developing countries can be challenging at the best of times, but during COVID-19, is it even possible?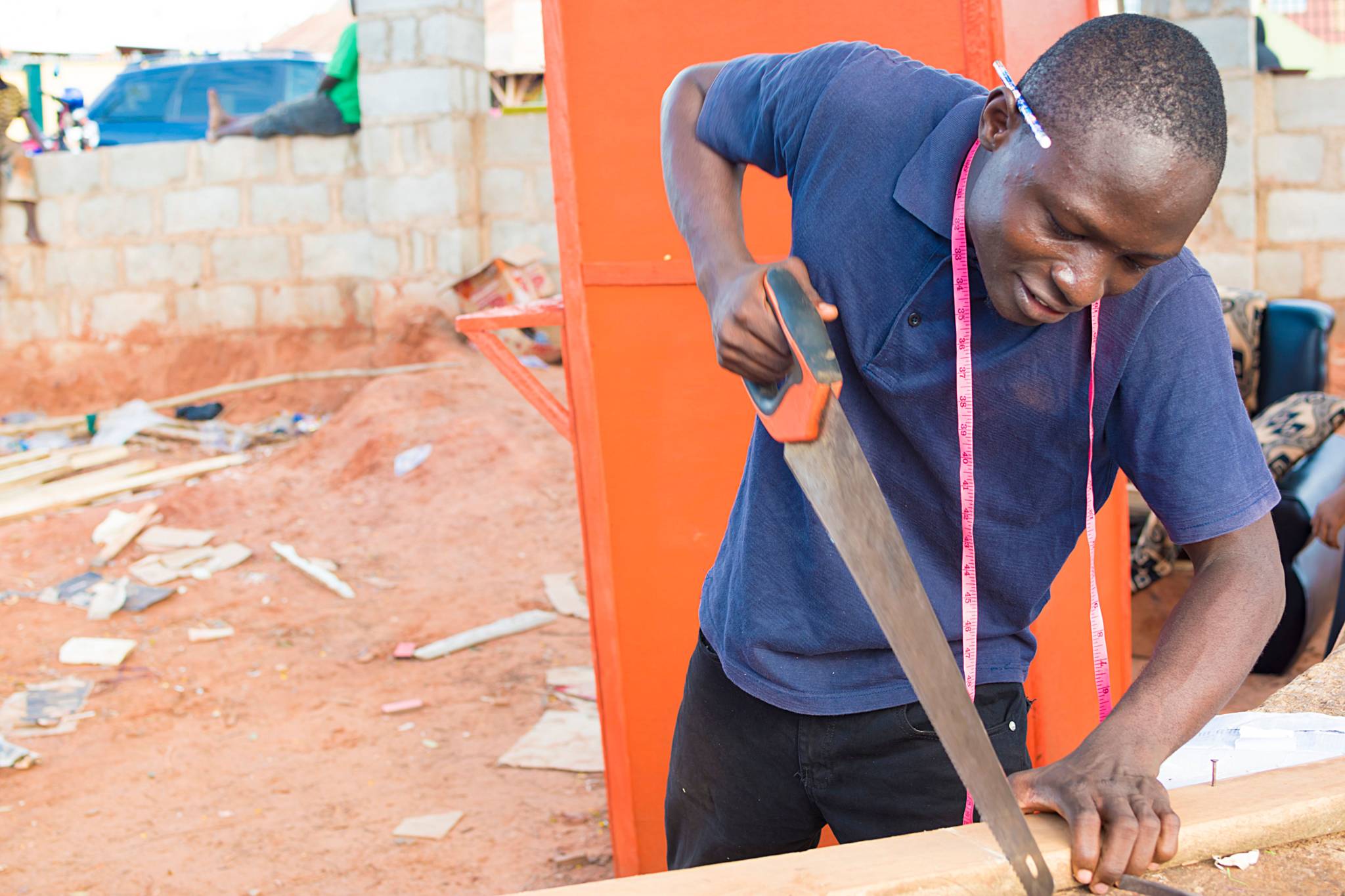 As published in the 03/2020 issue of the OPEC Fund Quarterly.
According to the International Labour Organization (ILO), 94 per cent of the world's workers are living in countries with some sort of workplace closure measures in place.

The OPEC Fund spoke with Mito Tsukamoto, Chief of the Development and Investment Department of the ILO, who said:
"The challenges of the informal economy, where we find the most vulnerable employees, enterprises, and own-account workers, were already significant before COVID-19. And now with COVID-19, almost 1.6 billion informal economy workers (out of a total of 2 million) are significantly impacted by lockdown measures and/or they work in the hardest-hit sectors (wholesale and retail; accommodation and food services; manufacturing; real estate, business and administrative activities). We estimate that earnings for informal workers will decline in the first month of the crisis by 60 percent, globally. This is likely to have lasting effects on inequality and poverty that we need to address now."
To put this into context, 1.6 billion people represents nearly half the global workforce.
Read interview highlights with Mito Tsukamoto via link on the right.
The COVID-19 pandemic has triggered the most severe recession in nearly a century and is causing enormous damage to people's health, jobs and well-being, according to the OECD's latest Economic Outlook. As restrictions begin to ease, the OECD sees the path to economic recovery remaining highly uncertain and vulnerable to a second wave of infections. "Strengthening healthcare systems and supporting people and businesses to help adapt to a post-Covid world will be crucial," it says.

The OPEC Fund spoke with Mario Pezzini, Director of the OECD Development Centre and Special Adviser to the OECD Secretary General on Development, who argued for a new approach to co-operation:
A new approach to international cooperation for development, more adapted to today's objectives, context and actors should emerge. Sharing knowledge and resources is key. We need an ambitious set of coordinated actions tackling the immediate needs of developing countries, but also thinking long-term and globally … The COVID-19 crisis is showing us the cost of inertia and calls for the urgent reconfiguration of a more inclusive multilateral cooperation. One that engages governments on an equal footing to better manage and protect global public goods, whether it is health or the climate emergency."
Read interview highlights with Mario Pezzini via link on the right.
What about developing countries themselves? How is COVID-19 impacting job creating and economic. The COVID-19 crisis is inflicting the most damage on those who are already most vulnerable. The OPEC Fund has supported development in Guyana, a South America country bordering Venezuela and Brazil on the North Atlantic coast, since the organization's inception in 1976. We asked Guyana's Minister of Finance Winston Jordan how COVID-19 has impacted his country.
As businesses falter and fail, government revenues have begun to decline, unemployment levels are beginning to climb, vulnerability and poverty are on the increase, as is the risk of hunger," Jordan explained. "So even as we experience falling revenue streams, we now have to allocate unplanned and massive sums of money for the health response to the pandemic, to providing social safety nets and to ring-fence businesses from liquidity problems."
Read interview highlights with Winston Jordan via link on the right.
The International Monetary Fund (IMF) reports that major epidemics this century have raised income inequality and hurt the employment prospects of those with only a basic education, while scarcely affecting employment of people with advanced degrees. See the IMF's graph (included in this IMF report), which traces distributional effects in the five years following five major events: SARS (2003), H1N1 (2009), MERS (2012), Ebola (2014) and Zika (2016).
On average, the IMF finds, the Gini coefficient (a commonly-used measure of inequality) has increased steadily in the aftermath of these events: "Our results show that inequality increases despite the efforts of governments to redistribute incomes from the rich to the poor to mitigate the effects of pandemics. After five years, the net Gini has gone up by nearly 1.5 percent, which is a large impact given that this measure moves slowly over time."

Commenting on the COVID-19 situation, OPEC Fund Director-General Dr Abdulhamid Alkhalifa said:
The major risk is that the current pandemic could undo many years of development work across all sectors – particularly affecting Sustainable Development Goal (SDG) 8 on decent work and economic growth and SDG 3 on health, but also across all 17 goals, which are deeply interlinked. The OPEC Fund is working with public and private sector development actors to stimulate the economy and create employment across all developing countries as well as assisting with urgent healthcare priorities.

We will continue to fast-track assistance to those worst affected countries as we have done since the beginning of the pandemic. We will also continue to provide financing to build essential infrastructure, strengthen social services and promote productivity, competitiveness and trade, focusing on projects that meet basic needs – such as food, energy, infrastructure, employment (particularly relating to MSMEs), clean water and sanitation, healthcare and education.

Our only chance to limit the pain of COVID-19 for the most vulnerable communities is if the entire international development community pulls together and works with governments and the private sector to help build back better. We have already begun this work."
Related Stories
Interview with Mito Tsukamoto, Chief of the Development and Investment Department of the ILO
Interview highlights with Mario Pezzini, Director of the OECD Development Centre and Special Adviser to the OECD Secretary General on Development
Interview with Guyana's Minister of Finance Winston Jordan