It's about more than just trade
It's about more than just trade
Interview with Sara Mbago-Bhunu, East and Southern Africa Regional Director of the International Fund for Agricultural Development (IFAD)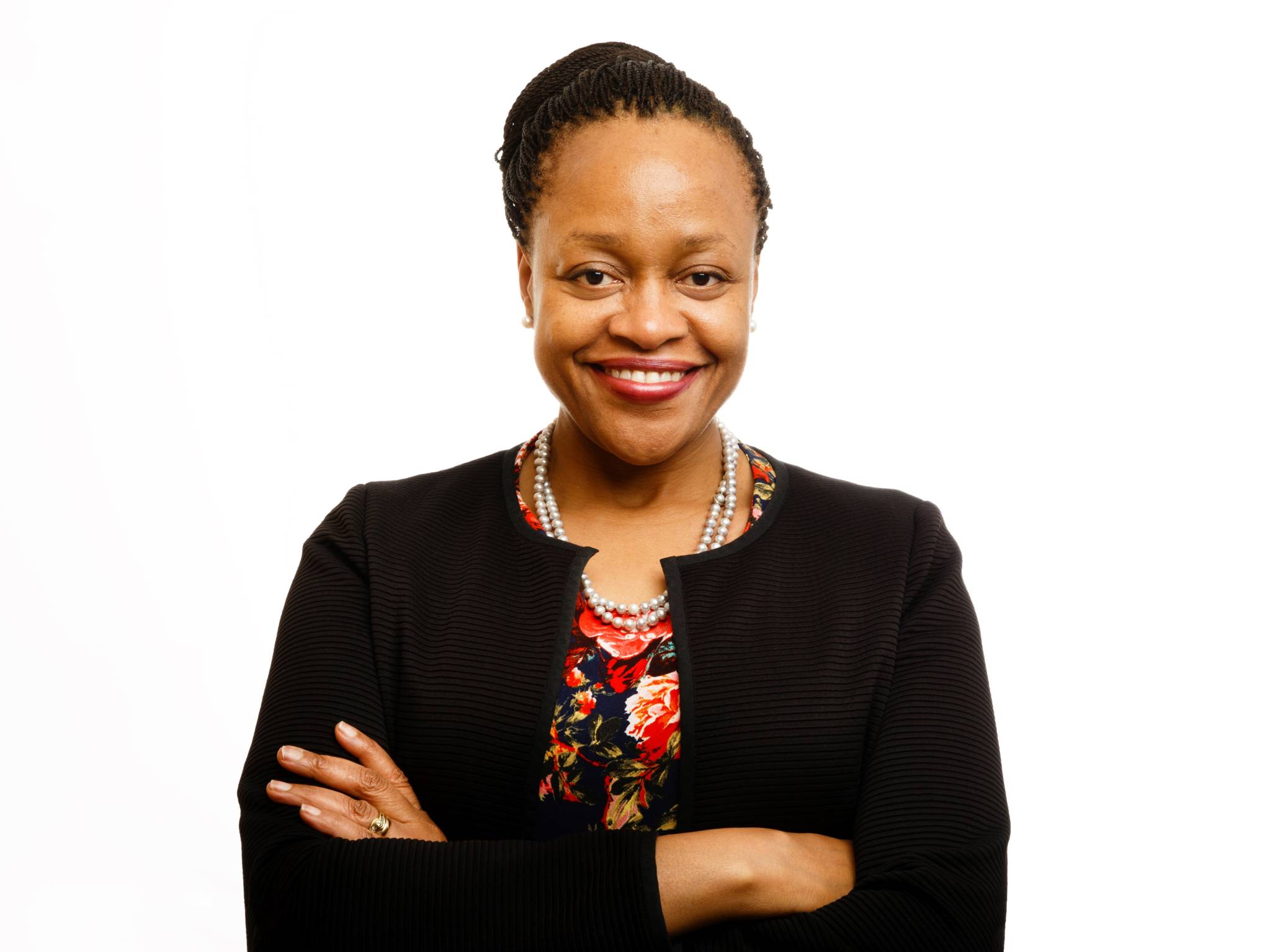 Photo: IFAD/Flavio Ianniello
Regional integration is the special focus of our 2/2021 issue of the OPEC Fund Quarterly, which includes interviews with some of the world's foremost development professionals. Here, Sara Mbago-Bhunu, East and Southern Africa Regional Director of the International Fund for Agricultural Development (IFAD), details challenges, opportunities and IFAD's long-standing relationship with the OPEC Fund.
Regional integration has a much broader aim than simply efforts to liberalize trade. Regional integration helps countries facilitate the flow of goods, services, capital, energy, people, customs and ideas.

It includes investments in regional infrastructure, harmonization of regulations and standards, common approaches to macroeconomic policy, management of shared natural resources and greater labor mobility. Human development is about creating the conditions that allow the population to live lives that they value by expanding their freedoms and building their capabilities. Therefore, the nexus between regional integration and development brings into play communities' ability to lead their own development and ensure their sustainability.

Though there are clear benefits like trade and jobs, there are also trade-offs that sovereign nation states have to consider when looking at regional integration, like the relocation of some jobs to other countries."
Africa: Work still to be done
"Although Africa has made efforts toward regional integration like the recently adopted African Continental Free Trade Agreement (AfCFTA), there is still a lot that needs to be done. When looking across Africa, we can identify four regional blocks that have varying levels of integration: the East African Community (EAC), the Economic Community of West Africa States (ECOWAS), the Southern African Development Community (SADC) and the Common Market of Eastern and Southern Africa (COMESA).
Though the benefits of regional integration are clear, the push toward integration is still facing obstacles and challenges such as limited policy harmonization, and poor transport and communication infrastructure. The prevalence of malnutrition, hidden hunger and ongoing conflict hamper human capital accumulation and human development.
There is need for technological upgrading and deployment of digital transformation that is hampered by limited access to energy, particularly in forgotten borderlands, especially for landlocked countries. Finally, unskilled workers, complex currency markets, poor trade logistics and increased transaction costs also slow regional integration."
Some sectors are natural integrators
"Some sectors by their very nature are predisposed to trade and trading activities that promote and thrive on regional integration. The largest sector is the extractives industry, which has driven the development of infrastructure like railroads to facilitate exploitation and transportation. What we see, however, is that economic models that depend on extractives do not create jobs for the rural poor and young people.
The next largest sector is agriculture and food trade, which forms a significant portion of all economies in Africa and is projected to be a US$1 trillion market by 2030 that will be facilitated by AfCFTA. Learning from IFAD investments on the ground, we note that when countries build on their comparative advantages in agriculture and invest in agricultural processes, there is a natural flow of agricultural goods between countries. Other sectors that rely on regional integration to some degree include tourism and the digital economy, such as fintech, telecommunications and the financial sector."
The human touch
"Harnessing Africa's human capital is the most sustainable way for economic transformation and social progress. IFAD partners with governments to drive the regional integration agenda to help attain the Sustainable Development Goals (SDGs) – but this will not be achieved without the right human capital in place.
According to the World Bank, Africa's working-age population will grow by approximately 450 million people between 2015 and 2035. By 2050, Africa will have 362 million young people between the ages of 15 and 24 years old. Youth therefore has a critical role to play in regional integration, as young people will be the future labor force. Thus, they need to have the right skills, equipment and technologies. We are starting to see some of this training in West Africa, where universities are equipping youth with skills to work in the finance sector, and hubs of excellence are emerging in the EAC for sectors including health, digital engineering and legal. This approach is critical as it signals to the world that the regions have the right skills and institutions to do business."
Mobilizing member states
"The COVID-19 pandemic has exposed the fragility of international global trading and food systems. With the disruption of supply and demand chains, there are a lot of lessons we can draw to reinforce the strengths and address the weaknesses of regional integration. One of the greatest lessons is the ability of regional blocks to mobilize their member states to address a common issue. As the pandemic spread in Africa, it was projected that the already fragile health systems on the continent would not be able to cope with the influx of COVID-19 patients.
In response to this, we saw ECOWAS stepping up and calling on their member states to dedicate 15 percent of their national budgets to boost their health systems in readiness. This experience underscores the importance of harmonizing policies that address issues of public goods across borders. As the pandemic ravaged the world, measures to mitigate it were put in place, including border closures that left many countries at risk of food insecurity. As a response to this, the EAC mobilized its member states to create food corridors that allowed truck drivers to transport food across borders within the set COVID-19 health protocols.
Going forward, there are a number of key lessons that can be drawn from this, including the need to build regional capabilities to supply diverse products and produce; putting in place policies that facilitate priority sectors like agriculture during times of crisis; and identifying natural assets that go beyond borders as public goods."
The OPEC Fund and IFAD
"The OPEC Fund supports development projects that align with the SDGs, and it adds value to IFAD finance that focuses on resilience, building productive assets of smallholder farmers and facilitating public-private partnerships to improve rural community access to services.
IFAD considers the OPEC Fund a key partner; it has participated in over 50 IFAD-supported projects across the 16 countries in the East and Southern Africa region that I lead. Together, we have invested in irrigation technologies that are helping farmers reduce their reliance on rain-fed agriculture, and we have built storage facilities that have contributed to reduced post-harvest losses. Together we have truly made a difference to the lives of millions of rural people in the region.
As part of the post-COVID-19 response, there is a lot that the international community can do. Namely, it must support rural stimulus packages to mitigate financial volatility faced by agri-SMEs to safeguard jobs and incomes; promote and deploy digital solutions to mitigate supply chain disruptions; address demand-shocks for households that cannot afford rising food prices; retool and reskill young people to participate in the digital economy; and reinforce the capacities and capabilities of government to manage national food reserves, national crop/livestock insurance schemes, as well as enact policies to reduce disruption.
The international community must also collaborate with the private sector to promote investments through de-risking and guarantee instruments. These are important areas for IFAD and the OPEC Fund to keep in mind as we help to promote recovery and build a sustainable post-COVID world."
The above is an edited version of an interview conducted over email.