Improving financial inclusion in Botswana
Improving financial inclusion in Botswana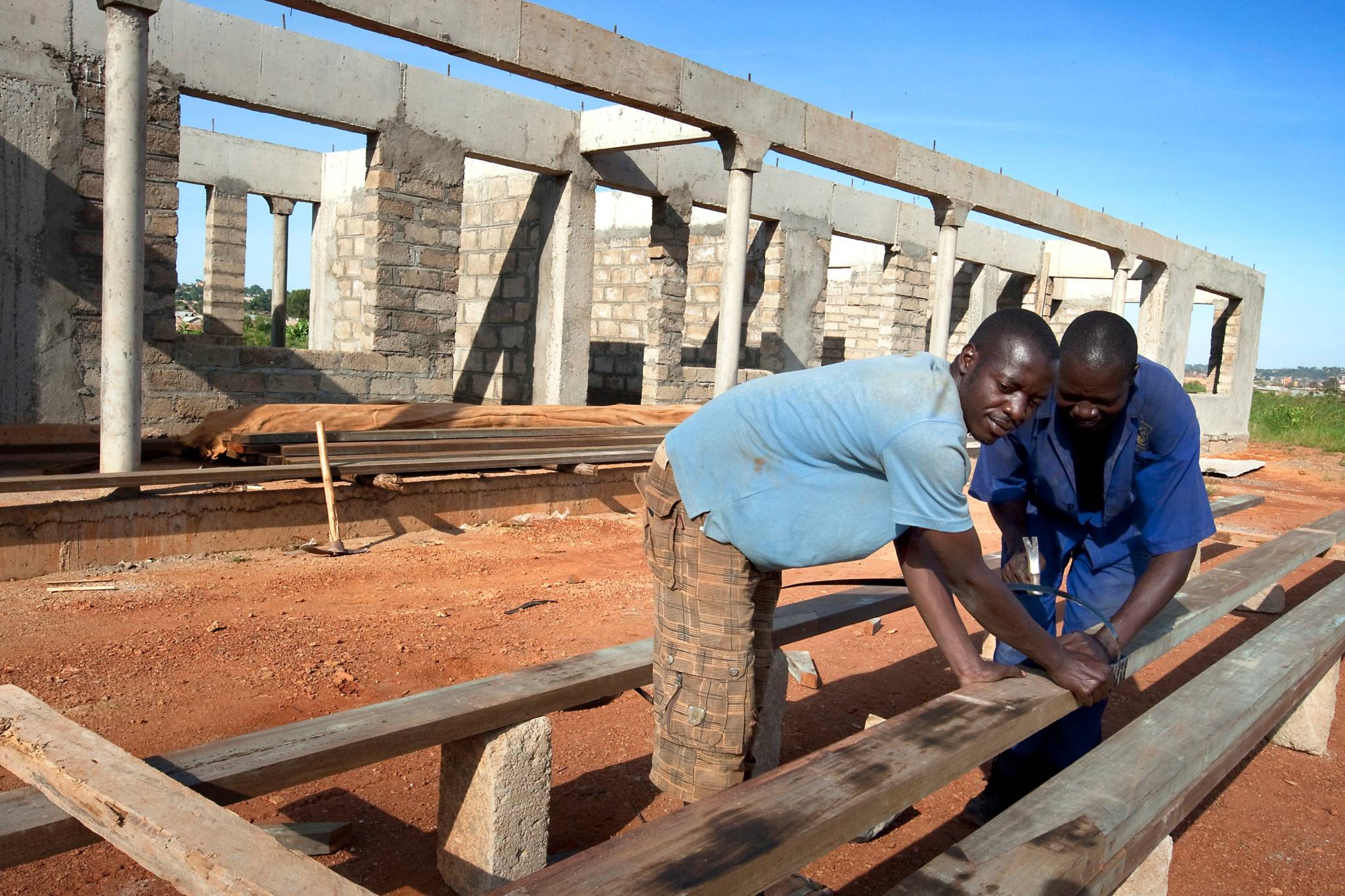 Photo: KfW
The OFID-supported Microfinance Enhancement Facility (MEF) is helping to reduce income inequality by giving entrepreneurs and small businesses in poor countries a start.
Nkaelang is a builder and family man. Close to his home, the village of Kanye is bustling with economic activity driven by its proximity to Botswana's capital, Gaborone (70 km away), and the industrial town of Lobatse (40 km).
Seeing the potential, Nkaelang secured a loan from Letshego Bank to build an apartment block of five self-contained units. "Once this property is complete, I will use the revenue I make from renting the apartments to build a house for my family," he said.
Nkaelang's plans don't stop there: "When that's finished, I will build more apartments to rent out. The income I make from these rentals will provide for my family. I will use the money to send my children to private schools which I could never afford before."
Nkaelang's dreams of a home for his family and an education for his kids are quite common, but his opportunity to finance these things is not. Most entrepreneurs in developing countries face extreme difficulties when it comes to securing loans to start a business or fund a project. For most, it's next to impossible.
Access to financial services is so limited in some regions that an estimated two billion adults worldwide don't even have a basic bank account enabling them to protect savings for long-term goals or cover emergencies.
The World Bank characterizes financial inclusion as when "individuals and businesses have access to useful and affordable financial products and services that meet their needs…delivered in a responsible and sustainable way." Financial inclusion is a key enabler to reducing poverty and boosting prosperity, not just for individuals but for whole communities and economies. World Bank Group President Jim Yong Kim has called for universal financial access by 2020.
Letshego Bank is one of more than 100 microfinance institutions in 40 countries that have benefitted from increased loan capacity through the MEF. The Facility was set up in 2009 by KfW Development Bank and the International Finance Corporation to support economic development and prosperity, globally.
The Facility extends short and medium-term financing to microfinance institutions, which in turn can provide more microfinance services such as credit, savings deposits and housing loans to the working poor in developing countries.
OFID, alongside other development finance institutions, supported the Facility at inception in 2009 with a US$20 million investment. The investment was a part of OFID's approach to improving the access to liquidity for microfinance banks in view of the global financial crisis at the time. OFID committed a further US$20 million to the Facility in 2014 to further support its important mandate for financial inclusion.
All this investment has had a catalytic effect by attracting commercial investors, too. The MEF now supports as many as 60 million low income borrowers in many of the world's poorest countries so that people like Nkaelang have the chance to follow their dreams.
Operations in Botswana
Country
Botswana, Mozambique, Zimbabwe